The luxury travel experts at The Telegraph have determined that Barbados is a must for those seeking the ultimate family vacation. In a recent article on the island, they noted it "won the best Caribbean island for family holidays at the Telegraph Caribbean Travel Awards," for that year because it is "the whole package, with family-friendly hotels, activities to suit all ages and a warm welcome almost everywhere for younger visitors."
So, if seeking family vacation ideas for the upcoming winter season, Barbados holiday rentals are a brilliant option.
What is it about Barbados holiday rentals that make them an ideal choice for a family vacation or larger family retreats? There are many factors at play, but the five top reasons include: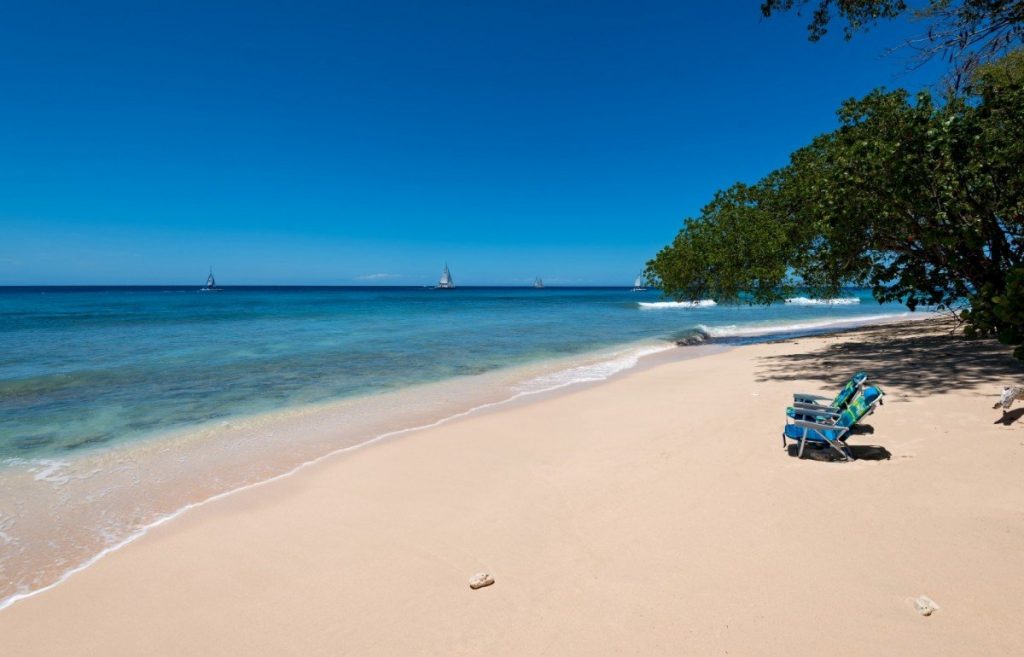 1.  The Beaches
Ask anyone who has ever visited Barbados, and they are likely to say that the beaches make it a perfect choice for a family vacation. There are more than 80 pristine and public beaches on the island, and along the glorious Platinum (west) coast are the gentlest and safest of the lot. The top options for family vacation ideas include Alleynes Bay, Mullins Bay and Paynes Bay beaches. They are perfect introductory beaches with their gentle and warm waters. Nearby is Folkestone Marine Park that has perfect snorkeling just offshore and a playground where the island's charming little green monkeys are seen periodically darting about the treetops.
Another of the perfect family vacation ideas for those heading to Barbados is to head to Crane Beach, which is along the southern coast of the island and which receives raves as one of the loveliest beaches in the world. The waters here are not as calm but are still safe and there are famous spots to grab picnics packed for beachgoers, with a particular island favorite being Cutters just a short distance from Crane Beach.
If enjoying a day at the beach during one of your upcoming family retreats, remember that beaches are public, but you may need to rent umbrellas and chairs. A family vacation at an island villa may come with all of the gear needed, but if not, the best beaches usually have options at main entries off parking stops.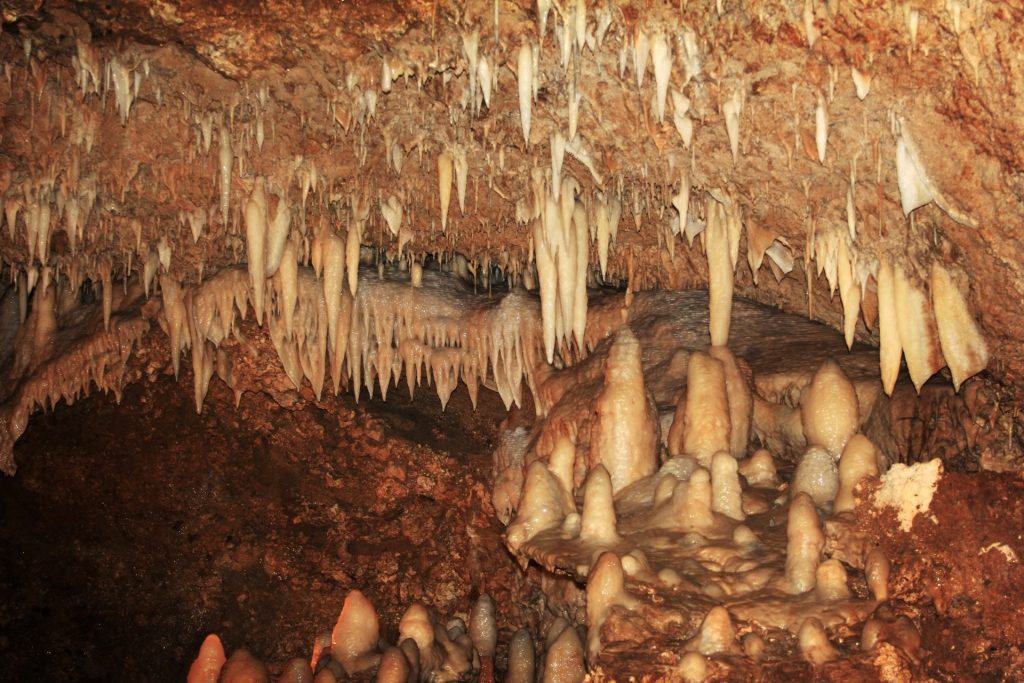 2.  The Caves
Not many people realize that a family vacation in Barbados might also be a nice way to discover caves that are hundreds of thousands of years old or caves that hold beautiful secrets of the sea. One of the most enjoyable family vacation ideas in Barbados is to head to the different caves.
First up should be Harrison's Cave, which is a natural wonder in the heart of the island. Your entry includes the tram that takes you down below the ground to an island wonderland of stalagmites and stalactites. At the heart of is the Cascade pool and waterfall with amazingly clear waters.
At the northern tip of the island is another cave, Animal Flower Cave that is also hundreds of thousands of years old and a fantastic spot for exploring. It is a natural cavern illuminated by light pouring in from shafts above. It is covered in coral rocks and features tidal pools where you can see the creatures that give the cave its name, the colorful sea anemones that look like flowers when they open and show their beautifully colored tentacles.
3.  The Wildlife Reserve
Another ideal Barbados activity for family retreats is the Barbados Wildlife Reserve. It is an authentic "encounter" experience where kids of all ages can come face to face with the island's wildest natives. Visitors can see iguanas in all sizes and colors, young to old tortoises, and the charming green monkeys. There is a daily feeding experience around 2pm, where the monkeys appear in great abundance.
There is also a hiking trail to an old Signal Station from the Reserve, and here visitors can enjoy amazing eastern coastal views and even pack a picnic.
While enjoying Barbados holiday rentals with kids, visitors can also have additional wildlife experiences that include swimming with the native sea turtles. They are in great abundance around the island, and many boats head out to spots just offshore where the turtles are found. Of course, those on family retreats may find that properties along the southern coast (with beachfront) may find that sea turtles are nearby and interested in scraps from local fish vendors. Oisten's Friday Night Fish Fry is a good way to roll a tasty meal into a wildlife experience, too, as you can buy the fish pieces, feed the turtles and then head to the fish fry for a meal for yourself.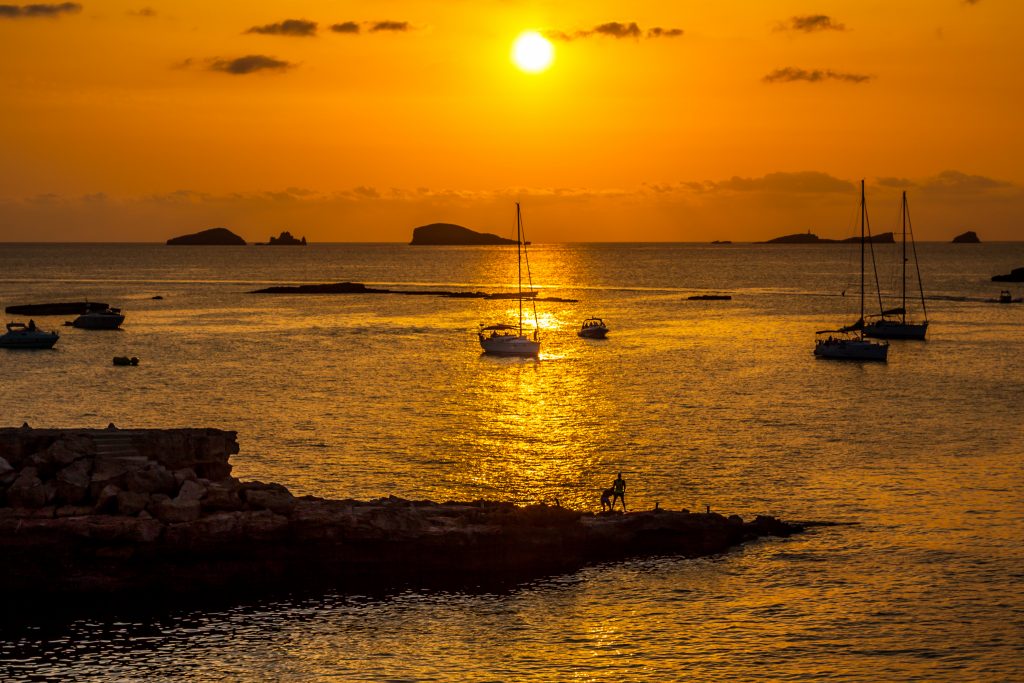 4.  The Boating
A family vacation in Barbados is not complete until at least one experience on the water occurs. There are catamaran cruises, with some of the most enjoyable heading out of Bridgetown and along the western coast. There are also submarine rides, a "pirate" ship experience known as the Black Pearl Jolly Roger Cruise, and many families and groups enjoy booking a half or full day of sailing aboard the Cool Runnings catamaran that includes time snorkeling and swimming.
Though it is not, technically, boating, paddleboarding is a great experience during family retreats in Barbados because of the safety of the waters and the abundance of learning opportunities. Whether your villa has a beachfront with boards or you book time with a provider, it is an unforgettable option for kids of almost all ages.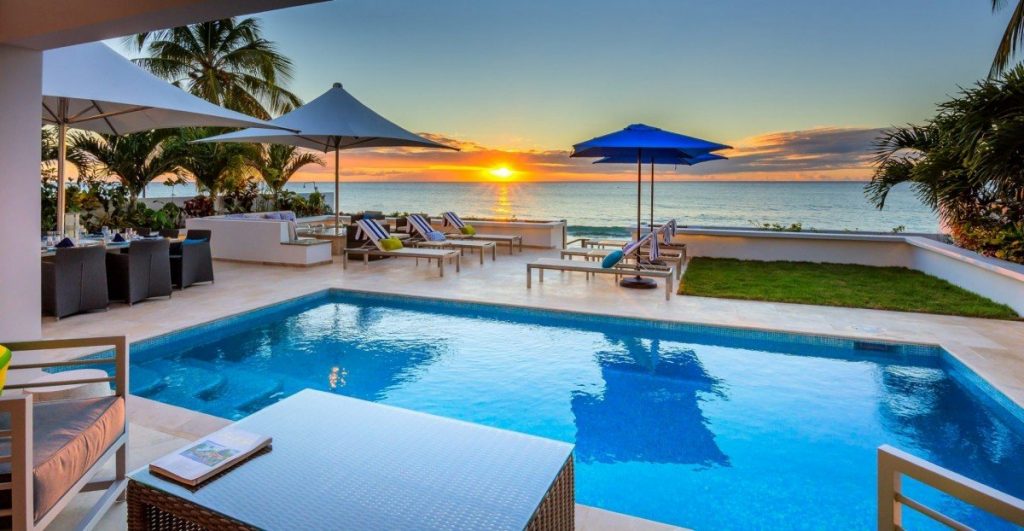 5.  The Accommodations
Barbados holiday rentals are another of the top five family vacation ideas for those heading to the region. As already noted, the island is famous for welcoming visitors of all ages, and especially kids. However, if it is to be a family retreat in the pristine and perfect conditions the island offers, villas can provide a one-stop holiday. Many offer beachfront locations, private pools and grounds, and some have full household staff that can handle the cooking and cleaning.
One fine example is villa Nirvana situated on the famed west coast of Barbados. Nirvana is an exemplary and contemporary styled 5 bedroom beachfront villa with private pool and panoramic sunset view and Caribbean sea views. With a sandy perch, guests will be pampered by the villa's private chef.
When it is a true family holiday, Barbados is a perfect choice for your next getaway with the kids and even the whole family.
Comments
comments