There are always spots that enjoy "peak seasons" during certain times of year. The winter season, for example, is famous for causing people to head to warmer climes, while the hot weather may drive them to cooler locations. The Caribbean region is popular for a majority of the year, but each island is unique and has its own peak, shoulder, and quieter seasons. One area that is enjoying a tremendous amount of attention and which offers amazingly luxurious villas to enjoy during a stay is St. Barts.
Nothing Like It
A recent article in Forbes Magazine explained that you "will not find anything like it in the Caribbean. Imagine a charming village in South of France plunked down on a tiny island in the Caribbean. Throw in fantastic beach bars, an array of great restaurants, and the harbor side town of Gustavia where ancient stone buildings now house chic boutiques, and you will find yourself asking 'why did not I come here years ago'?"
You might even find yourself asking why you are waiting to go right now? Though it is part of the island's peak season in the later winter months, it is still a perfect time to pay a visit. This is particularly true if you book your visit at one of the trendier villas of St. Barts.
Why? Although the villas are all going to be different in size, location, amenities, and style, you will discover that the trendiest luxury villas in St. Barts are also often one-stop destinations. In other words, they are each designed to offer a full retreat to the single, couple, or family or group on holiday.
As an example, they may be close to the beach, but most have swimming pools or plunge pools. Many have small to large gardens and grounds, sun decks, terraces or verandahs, balconies, and some may even offer rooftop sun decks. Most will have modern, gourmet kitchens and premium entertainment systems. Many have household staff, and all are going to be within minutes of one of the charming towns or villages.
The Trendiest of Trendy Sites
If you are curious about the trending luxury rentals of St. Barts, we've pulled together a handy collection of the current hotspots. They include: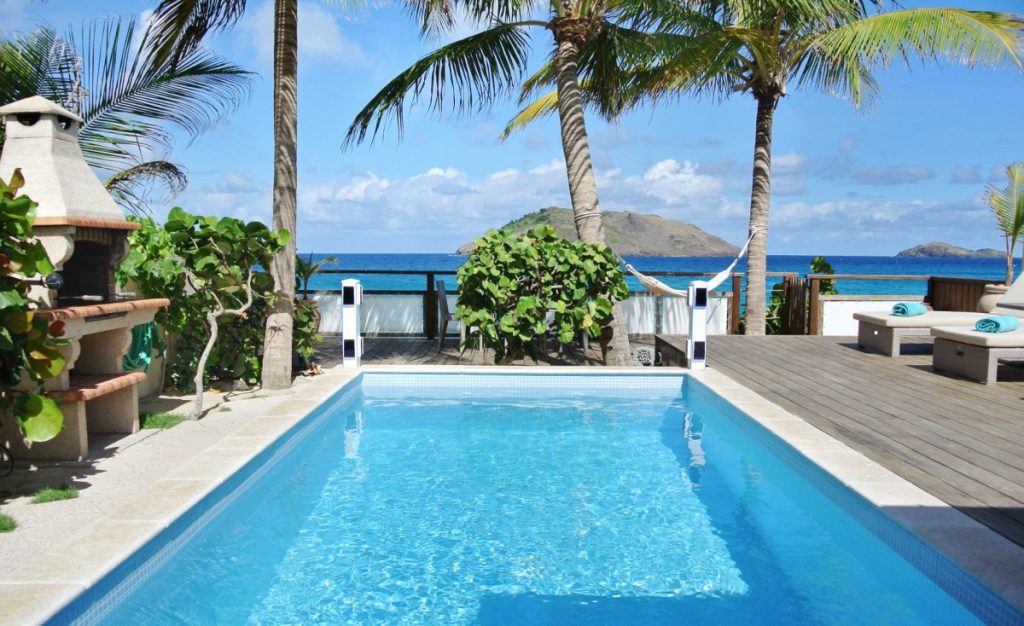 This is a two-bedroom villa in the Flamands area of the island and places a single traveler, couple, or small family directly along the sands. Flamands is the biggest beach area, and so this alone makes it a good choice. However, it also has a private pool area with wooden deck, and it sits concealed by its private palm grove, while offering a short drive to town.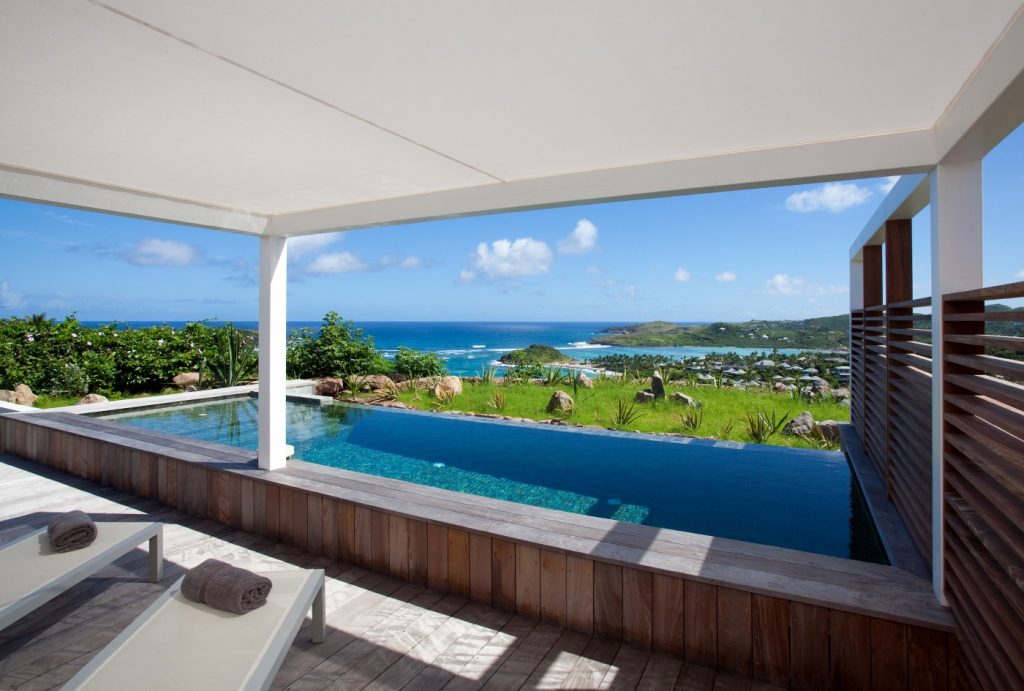 Ideal for the solo traveler or honeymooning couple (or couple's getaway), it sits in the hills of Mont Jean and gazes down at the sea. Surrounded by lovely gardens, it also has an infinity-edge pool, covered verandah, sun deck and a floor plan that erases the lines between interior and exterior living space.  It features lots of al fresco spaces for dining and lounging, and is sure to be a delight.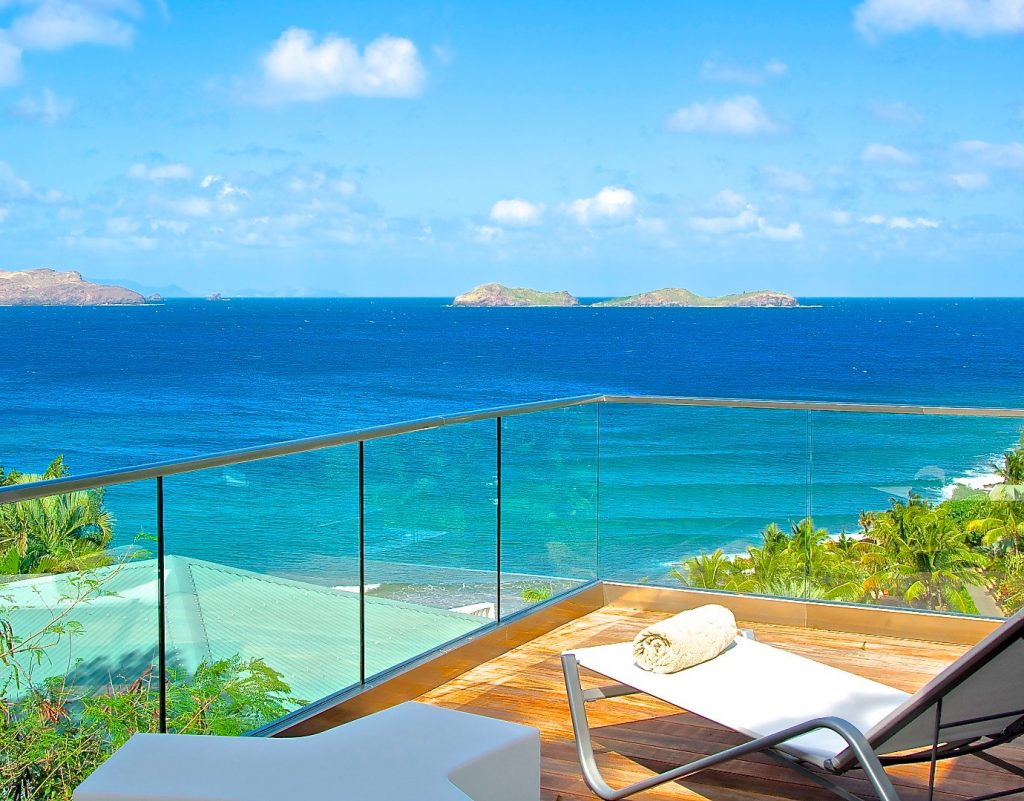 Set within the popular Pointe Milou area of the island, it is lavishly appointed with luxuries and offers unprecedented sea views. It has a glass walled terrace and pool area, with the pool just steps from the great room. The open air design of the entire villa means you don't miss a moment of the sea breezes and amazing scenery. With three bedrooms it is an ideal choice for the larger family or group of discerning travelers. Spa like baths and suite-like bedrooms make it a truly luxury villa on St. Barts.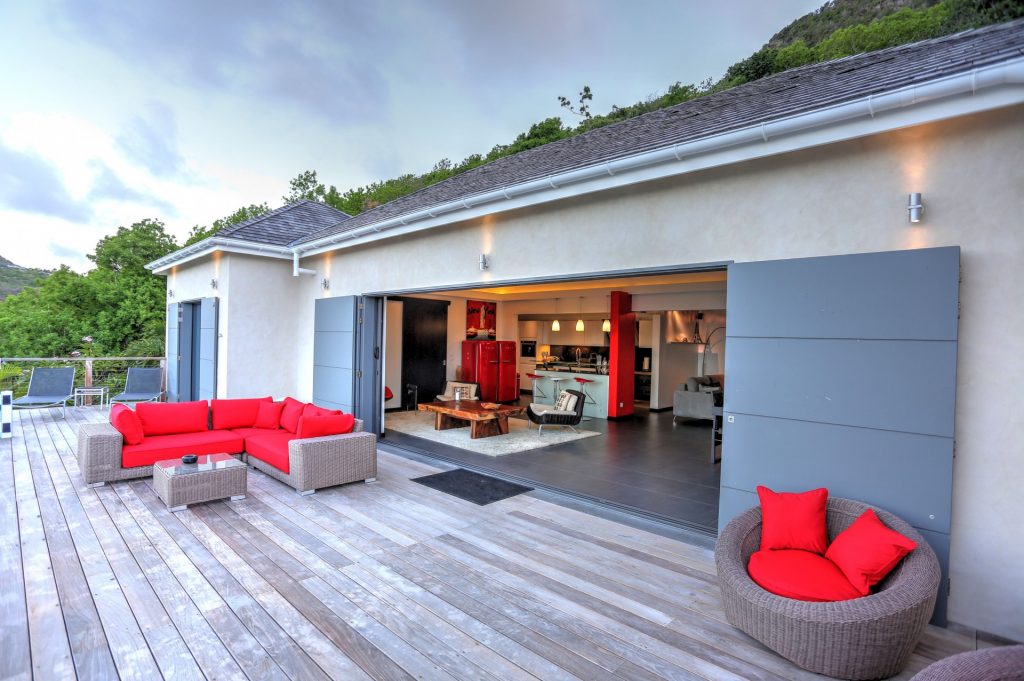 Another find in the Lorient area of the island, it is a remarkably funky property with three bedrooms and inspired décor. Designed in an iconic island style, it features an immense great room that opens to a well-designed wooden deck. Step out and relax in the al fresco lounge and living room or take a dip in the huge pool that gazes out to the sea and the bay below. Minutes from town, it is a true retreat and one of the trending villas o St. Barts.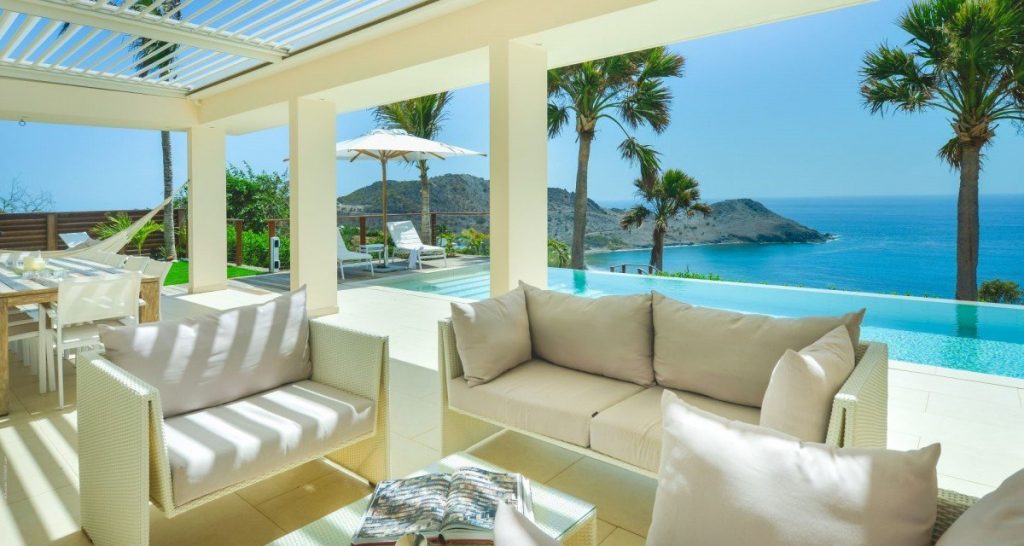 The last of the trendiest luxury villas of St. Barts, it has an immense pool terraces that gazes out at the unique landscape that surrounds the property and the sea just below. A classic island style, it has that oversized pool area and a lot of shaded outdoor living spaces. Dine at your al fresco dining area, lounge in the hammock, swim in the pool, or bask in the sun, and all in the privacy of your expansive terrace. The modern design and décor inside is the utmost of chic style, and captures the airy atmosphere from just outdoors. With three bedrooms, it is sized for a family or group of friends.
There you have a small serving of the trendiest villas of St. Barts, but there are scores more from which to choose in all areas of the island. Most are close to the excellent beaches, including those of Gustavia, like Shell Beach, Grand Cul-De-Sac, St. Jean, and Flamands. Make sure to explore the options among the trending villas of St. Barts and choose the size and style ideal for your needs. There are much larger properties offering the same sorts of amenities as those above, and many can make for an ideal choice for a destination event or family gathering.
Comments
comments