With its French and Dutch sides to explore, the island of St. Martin has long been recognized as one of the more cosmopolitan in the entire Caribbean region. It is also one of the most scenically beautiful and that is a reason for its growing portfolio of luxurious villa properties. When you are planning a romantic getaway, such as a honeymoon or anniversary trip, you will want to consider one of these luxury villas on St. Martin.
Ranging from one to three bedrooms, each offers you a unique and private location that is sure to provide an unforgettable space for the ultimate honeymoon or romantic holiday.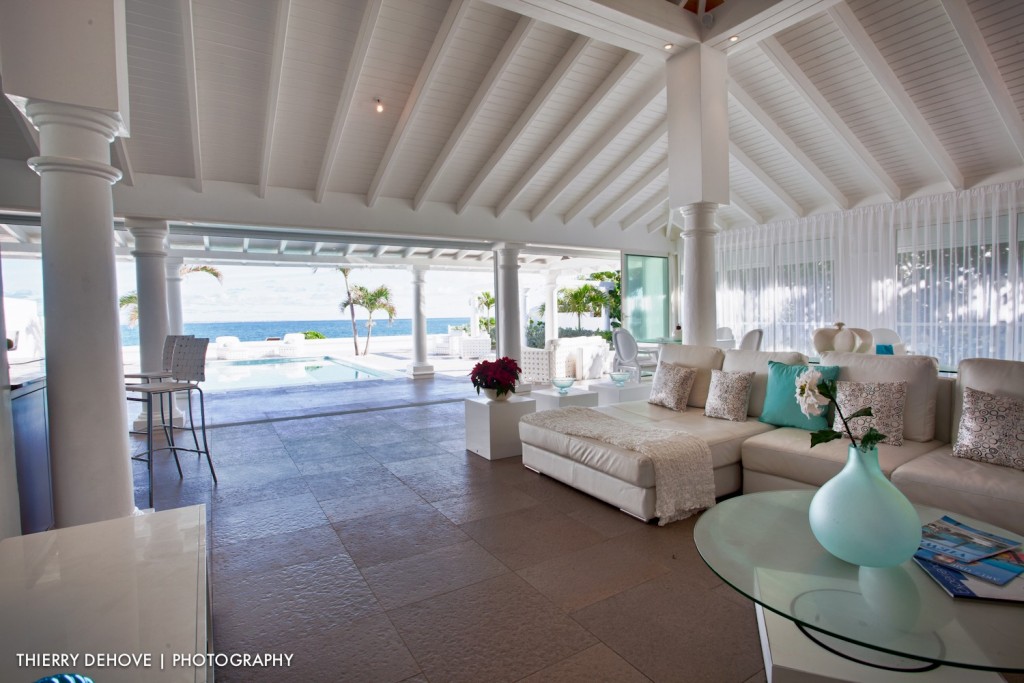 Villa La Perla Bianca
The one-bedroom villa La Perla Bianca is located at Baie Rouge Beach and though it is just a few short steps from the sugary sands, it is also a private world of your own. With a large pool terrace offering stylish places to sip your morning coffee, lounge for hours in the sun, snooze beneath the pergola on a sun bed or even perch on a unique, bean bag-like lounger, it may be your favorite destination. With interiors featuring Phillipe Starck furnishings, it is a wildly contemporary and yet appealing space. The outdoor shower and the enormous bedroom also make it a wonderful romantic retreat.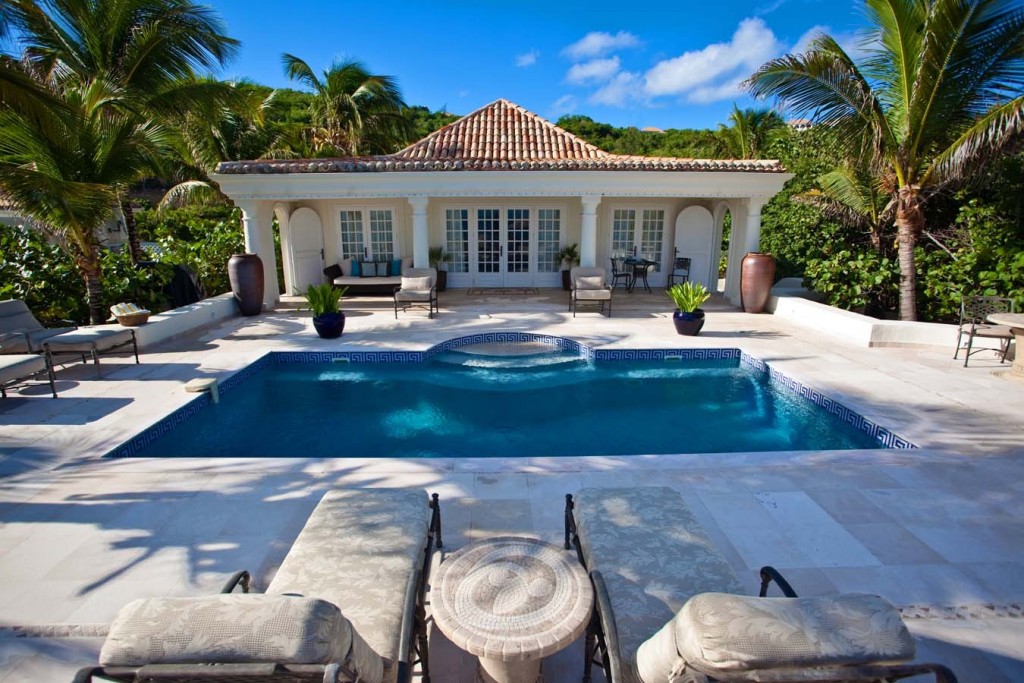 Villa Les Palmiers
Grand in its own right, the one-bedroom villa Les Palmiers is also a stunning spot for your honeymoon escape. Also located along Baie Rouge Beach, it offers a more traditional space with the same diversity of outdoor and indoor lounging areas. An elegant and private pool terrace backs up to the verandah, where oversized lounges make for inescapably romantic experiences. Just steps to the sand or inside to your airy and stylish great room, it too is a wonderful find.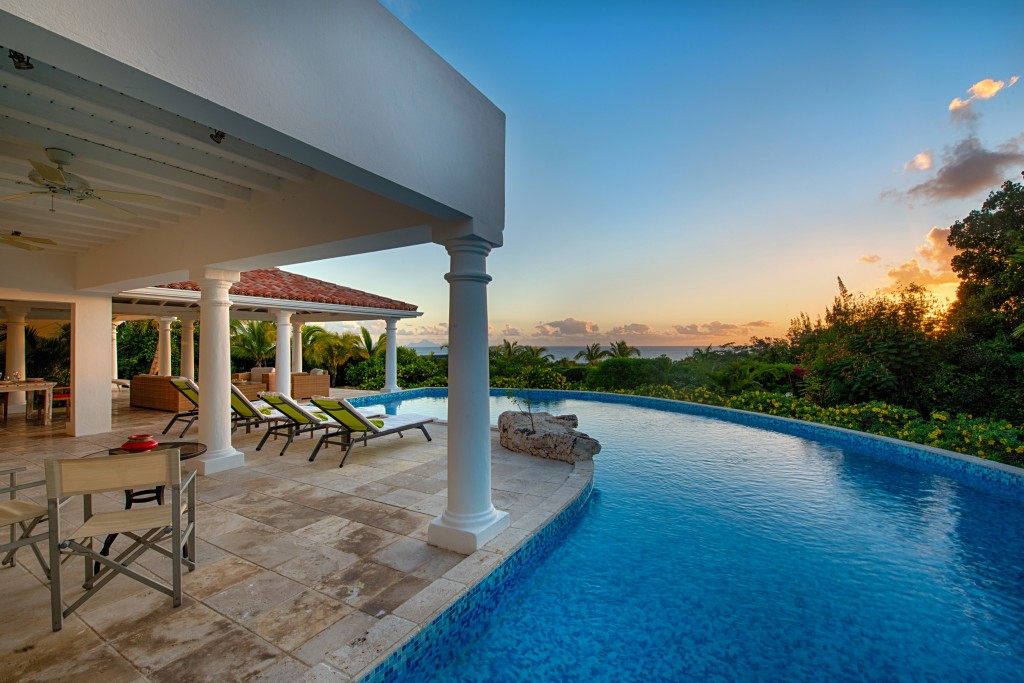 Villa Lune de Miel
For those in search of more expansive living areas or grander landscapes, there are larger villas such as Lune de Miel with two bedrooms and a large and private garden. Set in the hills of Terres Basses, it is a supremely romantic spot. A curved, infinity-edge pool frames the stone terrace and verandah, and enormous banks of glass doors blur the lines between interior and exterior spaces. A colorful master suite opens to the gardens and features a lounge of its own, making it the perfect retreat at any hour.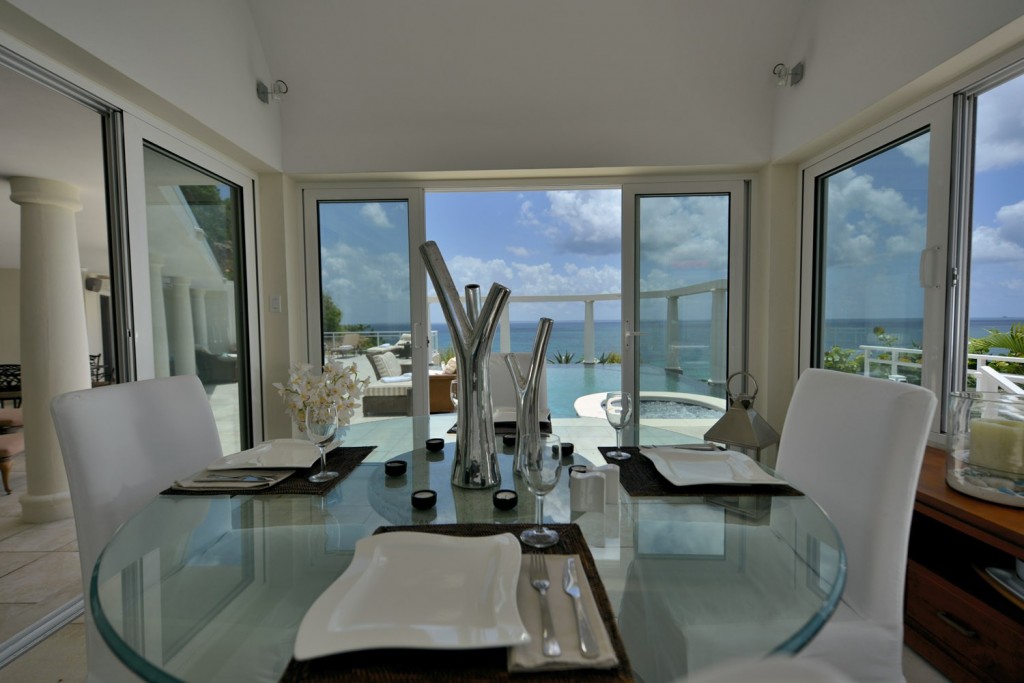 Villa Nid D'Amour
The villa Nid D'Amour is another two-bedroom option that is also part of the Terres Basses area. Looking out at Baie de Rouge, it offers you a hillside retreat with amazing infinity-edge pool equipped with a waterfall and Jacuzzi. It also has a diversity of lounging spaces, including a rooftop deck, and puts a premium on savoring the non-stop scenery in comfort and style. Graceful interiors make it a place of relaxation and peace, and most love the spa-like bathrooms.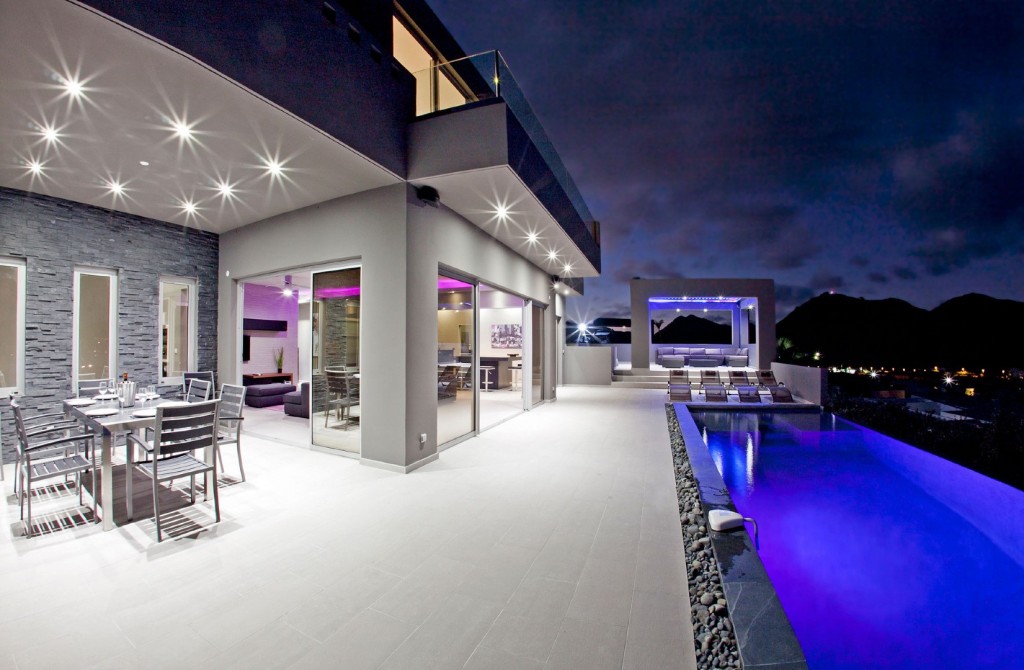 Villa Emvie
There are also several three-bedroom hideaways ideal for their privacy and impressive design. The villa Emvie is one such property and it is located in the Mount Vernon area. A modern and even urban-styled villa, it promises one of the more unique experiences available. Contemporary art, unusual lighting schemes, and sleek architecture add up to an unforgettable space for the ultimate, private escape. Multiple levels and terraces, a sleek, black infinity-edge pool, non-stop scenery and spa-like baths make it a perfect honeymooners retreat.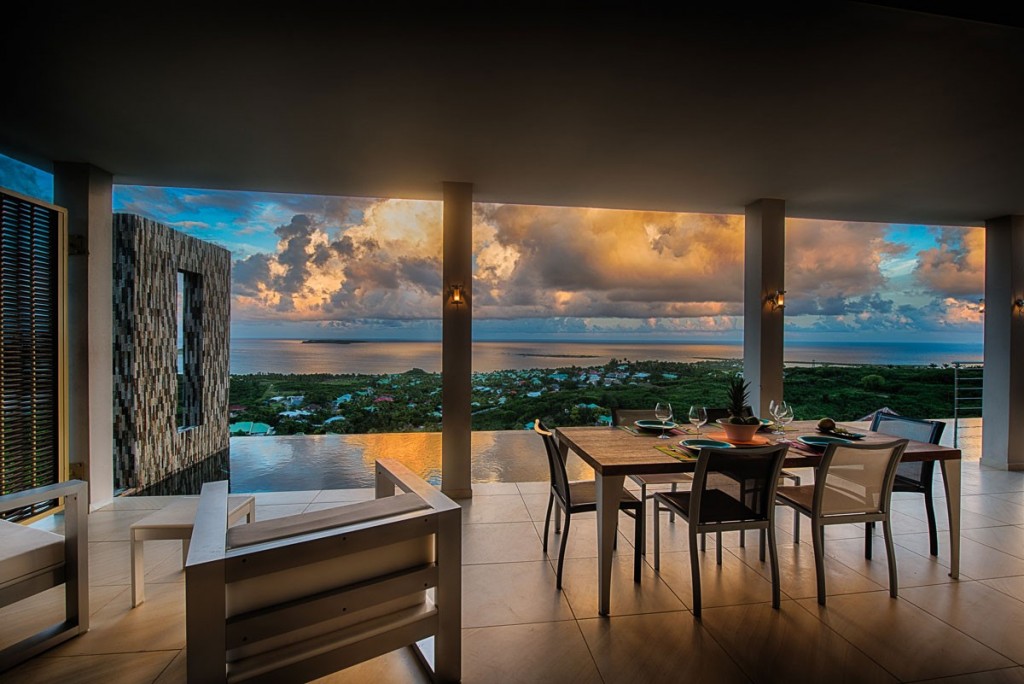 Villa Sunrise
The final property ideal for a romantic vacation is villa Sunrise, located in the Orient Beach area of the island. With offering stunning views and an eastern orientation that promises unforgettable sunrises, it too has gorgeous outdoor spaces that merge seamlessly with the interior rooms.
The unique beauty of this villa is seen in its use of alternative materials and design, stone walls and columns, spare and streamlined furnishings, and neutral palettes accented with bursts of soothing hues add up to an inspired space. Honeymooners will love the master bedroom with its spa-inspired design and private terrace.
There you have some truly wonderful spots for a honeymoon or any sort of holiday at all!
Learn more about St. Martin villas.
Comments
comments