As the world waits for the current travel bans to disappear and for global health to once again be restored, many of us are dreaming of our next getaway. If you are like millions of others, your mind is drifting to turquoise waters, white sands, swaying palms, and the Caribbean Sea. To help you enjoy this period of limited travel, while still getting your fill of the Caribbean, we offer this list of recommended books to inspire your travel plans.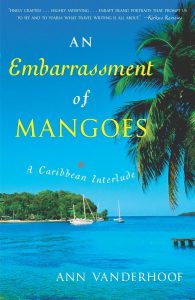 The subtitle of this book is "A Caribbean Interlude by Ann Vanderhoof," and the book has become a favorite among travel writers and armchair enthusiasts. As one expert on beach literature explains, it is the tale of two Canadians who "pursue their dream of a Caribbean sailing adventure," which becomes something they were not expecting.
The pair rents out their house and sets sail aboard their boat, the Receta. It is a true story of two years at sea and visits to more than 16 countries and over forty Caribbean islands.
Again, as that one expert said, "Apart from sunbathing on white-sand beaches, hiking through colorful rain-forests and savoring local rum on deck, Ann Vanderhoof takes a special interest in the region's exotic cuisine. A few pages into the book, it becomes clear that the boat's name—translating to ''recipe'' in Spanish—was definitely no accident. The narrative encompasses tips for shopping at local markets, accounts of some of the most peculiar dishes the author came upon, as well as detailed recipes for heavenly meals, all written in a refreshing, enchanting style."
We'd say that this is a perfect book if you are looking for some recommendations about where to go – after all, with 16 countries under their belts, the couple's experiences are sure to inspire and guide others.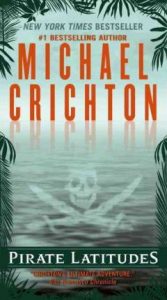 The author of Jurassic Park, Michael Crichton put his amazing skills to work with this (what The New York Times called) "suspenseful tale of skulduggery, theft, and betrayal, with useful insight on Caribbean's maritime history and its legendary piracy era." The book focuses on Jamaica and looks at a group of pirates who follow their college-educated captain on a treasure hunting adventure. It is full of excellent descriptions of the Jamaican coast and inland as well as offering a lovely bit of escapism and fun.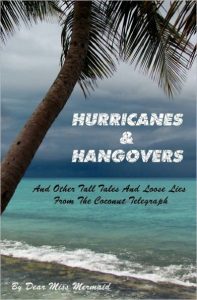 The title is as fun as the book and inspired by the blogs written by Dear Miss Mermaid for the past decade or more. Living in the Caribbean for decades, she has turned her memories into popular blogs, as well as this collection of more than 15 stories about her life in the Caribbean. Each story has been cited by readers as inspiring their own travel plans to the region.

If you want to learn the history of any area, and author James A. Michener has written about it, you're guaranteed an insightful read. His book on the Hawaiian islands took readers from the volcanic formation of the island chain past the attacks on Pearl Harbour in the 1940s. The author's look at the Caribbean is not so in-depth, but still a remarkable read.
As one reviewer noted, it is Michener's typical "blend of fiction and history," and he masters the "extremely demanding challenge of squeezing hundreds of years of history in a few hundred pages – and easily comes out on top." Starting in the  14th century, the tale goes on to "the most critical points and periods of the region's turbulent past. Tales of cannibal tribes, the Mayan Empire, European settlers, pirates, politicians, and revolutionaries unfold in a masterful, beguiling prose that celebrates Caribbean culture and its boundless diversity."
If you want the fullest portrait possible of the region, this is definitely one to tackle as you map out your plans for a visit to the area.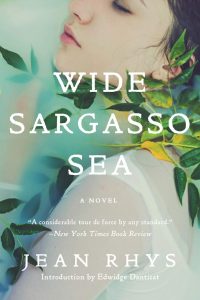 This book has long been considered a masterpiece, and author Jeanne Rhys never produced another novel of such immense popularity. It is a look at Caribbean mysticism as well as human emotion and human history in the Caribbean region. It is often compared to Jane Eyre because of its use of a character directly from that equally famous work. Yet, it is not as dark as one might think and includes amazing descriptions of the region, the people, the era, and more.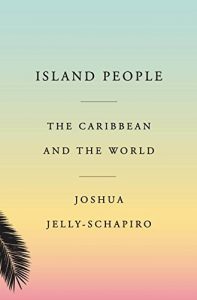 An entirely different approach to the history of the region, and one without the added element of fiction, this book by Joshua Jelly-Schapiro covers Barbados, Jamaica and other islands. The author delves into the cultural identities of each island, demonstrating how unique they are from one another and how modern society has shaped each location.
Beginning with the arrival of Columbus, his text is full of text that is sure to inspire. As a commentator noted, sandy "beaches, exotic food and a tropical climate might be more than enough to spark a flame in a traveler's imagination, but this masterpiece comes to show that there is much more to the Caribbean than that."
Inspire your next visit to the Caribbean with a far more insightful glimpse of the people, languages, music, religion, politics, and culture contained in this book.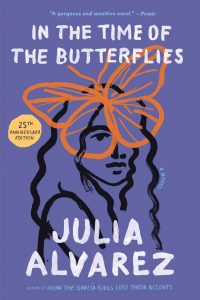 A beautiful book about the Dominican Republic, it is set in the 1960s and is an award-winning novel that is both fictional and fact-based. It is strongly political in its content, but not in its message. It is considered an inspired read for those who want to learn more about the region, without picking up a textbook to do so.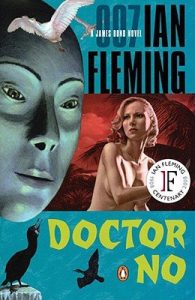 This James Bond story by author Ian Fleming deserves a read because the author wrote many of the most famous Bond stories from his home in Jamaica. This is a rare Caribbean-based story and takes place in Jamaica. Full of the usual Bond characters, it can be an inspired read while in Jamaica or as you wait for your next visit.
You now have a good list of works to read when you want to be inspired for your next Caribbean holiday or to enjoy now as winter ends and travel promises to begin again.
Comments
comments