Not long ago, the popular HuffPost website wrote about the island of Nevis, saying that guests can enjoy the "true flavors of the Caribbean," with each visit. They went on to say that in "addition to many restaurants offering a diversity of European or American cuisines, most of the villas and guesthouses strive to serve food of the islands…"
With only a single, larger resort on the island, it is unique in its ability to hold on to its character and culture in ways other, neighboring, islands have not. Nevis has a history of both European and new world cuisine. This is why visitors to the island will want to make an effort to dine out and enjoy as many of the different eateries and dining options, as possible.
If you are preparing for a stay in one of the many luxury villas of Nevis, we recommend you ensure you sample many of the island (as well as the Caribbean region's) iconic dishes and flavors at some of the dining options below. Keep in mind that reservations are usually a must for the more formal or "sit down" locations, but a personal concierge can usually get a table reserved.
When it is a more casual setting, or a beachfront option, you may be able to get a table even during a busy time.  As an expert on Nevis said about casual dining, one of the things you will "love most about going to the Caribbean is eating at local joints, the ones that serve up jerk chicken, spiny lobster, and a plate of rice and beans.  Once in a while, however, you want to eat off of real silverware instead of plastic utensils.  Despite being a tiny island, the dining options on Nevis are spectacular and something not to miss.  Many of them are located on old sugar plantations, offering up quaintness in a truly unique setting."
Where to Dine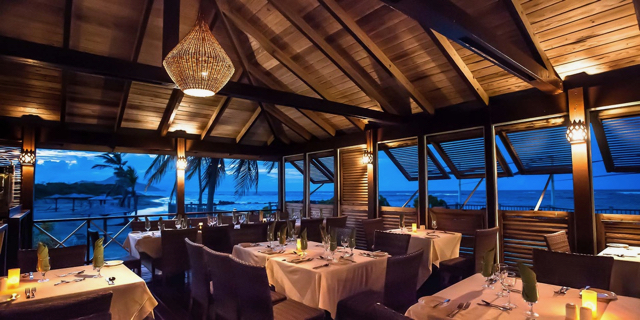 Nisbet Plantation
The Nisbet Plantation is a historic plantation with a rare beachfront location. While a visit is worthwhile just for the history of the property and its amazing grounds, the meals served in the great house (which dates to the 1700s), is a must.
Basing its options on the freshest seasonal ingredients, it changes on a daily basis. The main dining room of the Great House requires reservations, but there is also the more casual Sea Breeze and Coconuts from which to choose. Coconuts emphasizes breakfast service in a very casual al fresco setting, but also serves up barbecue along the waterfront several nights a week. Sea Breeze is a bar with small plate options, and also boasts a waterfront setting.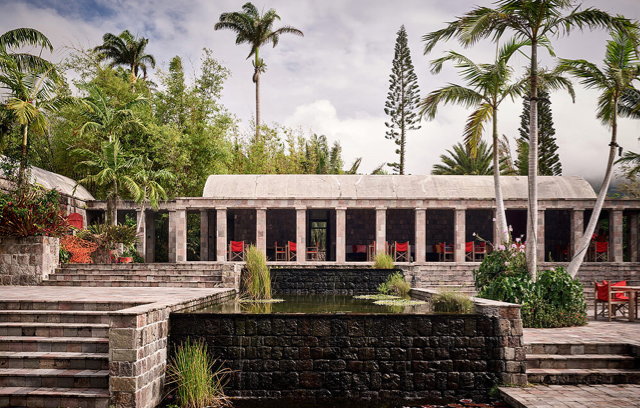 Golden Rock Inn
Golden Rock Inn is a popular spot for its accommodations, but even more so for its unique spin on Caribbean cuisine. Using a bit of "global flair," the restaurant (The Rocks) specializes in the freshest lobster and fish; often the day's catch. Meals are served outdoors with views of the sea and surrounding garden, and the bar inside features vaulted stone ceilings and a signature rum punch.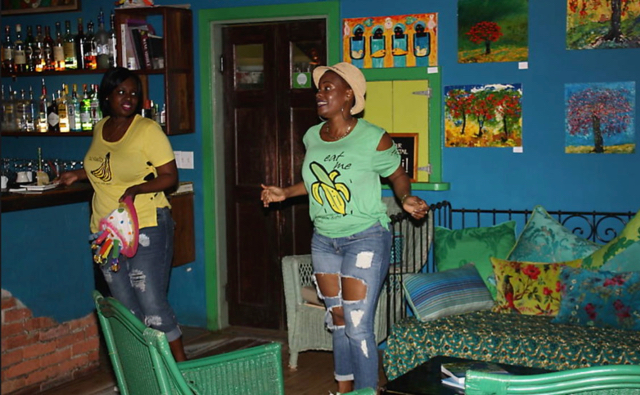 Bananas
Bananas is what many described as distinctly "shabby chic," and it sits in private and lush gardens with amazing sea views, a rooftop deck and many porches. It is a spot for vegetarians and seafood lovers as those are the only items on the menu.  Serving lunches and dinner, and offering specialized group menus along with a collection of aged rums to sample, the food and the location make it a must see, and must taste, on Nevis. They are especially noted for their lobster and conch dishes.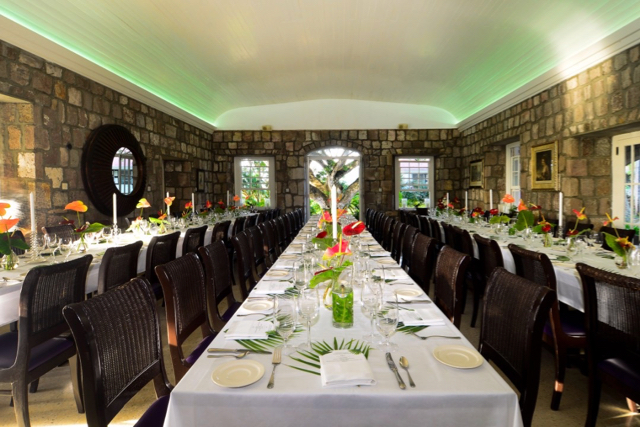 Restaurant 750
Restaurant 750 is part of the Montpelier Plantation and Beach property. With buildings from the 17th century, it is a beautiful spot with lavish gardens and grounds, and is home to an inn, an old sugar mill, and what some describe as "a once in a lifetime dining experience" inside the converted barn. Drinks can be enjoyed inside the original Great House and small plates are available. Dining can also be enjoyed on the terrace, where homemade pasta is a house specialty and their wine list is also famous throughout the island.
Emphasizing local ingredients, spices, herbs, and seasonal foods, this is where food and wine pairings may exceed your expectations, but save some space for a few samples from the aged rum collection.
Mango is part of the only resort on the island of Nevis – the Four Seasons – and it offers modern design and décor in an appealing waterfront location. It specializes in cocktails and small plate dishes. Lunch and dinner are available each day and there is an emphasis on Caribbean classics with a bit of an extra "Nevis-inspired" flair for many dishes.
Double Deuce
Double Deuce is one of the most casual spots and is noted for its fresh locally caught fish and lobster dishes.  Their DD Stinger is a famous variation of rum punch and a must for those eager to enjoy the most authentic island flavors.
Chrishil Beach Club
Chrishil Beach Club lives up to the name and is directly along the sands of Chrishi Beach. Offering contemporary design, it serves a remarkably relaxed and low-key brunch, lunch, afternoon tea, or early evening drink.  The menu is described as being "full of signature tastes and spices representative from all over the world," making it a must for those eager to sample tasty dishes in a casual setting.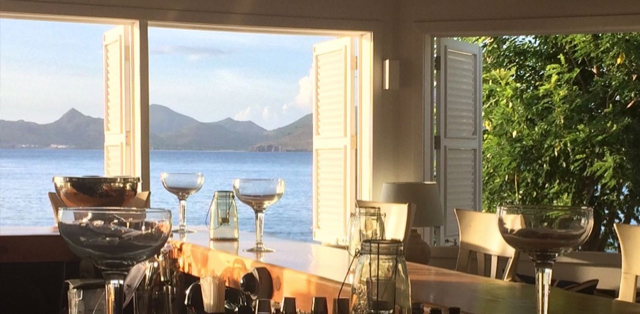 The Gin Trap
The Gin Trap is a popular bar and restaurant that is a favorite of locals and travelers alike. Less than 40 steps from the sea, it serves casual meals that are packed with flavor. The menu emphasizes locally farmed foods, fresh fish from local waters, and premium meats. Drinks get the same attention with freshly squeezed juices and quality ingredients paving the way for unforgettable experiences. There are 101 varieties of gin from which to choose at all times, too!
These are only a few of the many excellent eateries to enjoy on your upcoming visit to Nevis. Whether you are in a luxury villa with your own chef, at a resort, or somewhere in between, you must try a few of the island's restaurants to experience the remarkable cuisine for yourself.
Comments
comments