Without a doubt, St Jean is the most popular and requested area on St Barts. Featuring boutiques, beautiful beaches and famed beachside restaurants such as Nikki Beach or La Plage, the central location of St Jean is coveted dearly by St Barts visitors.   Picturesque and similar to something from a postcard, the area is known for dazzling white sands, flawless turquoise seas, and waters that are exactly what you imagined when planning your island holiday.
If this appeals to you, and yet you also want a private retreat from which to take in the scenery or head to the waters of the St. Jean area, we suggest the following, truly breathtaking villas: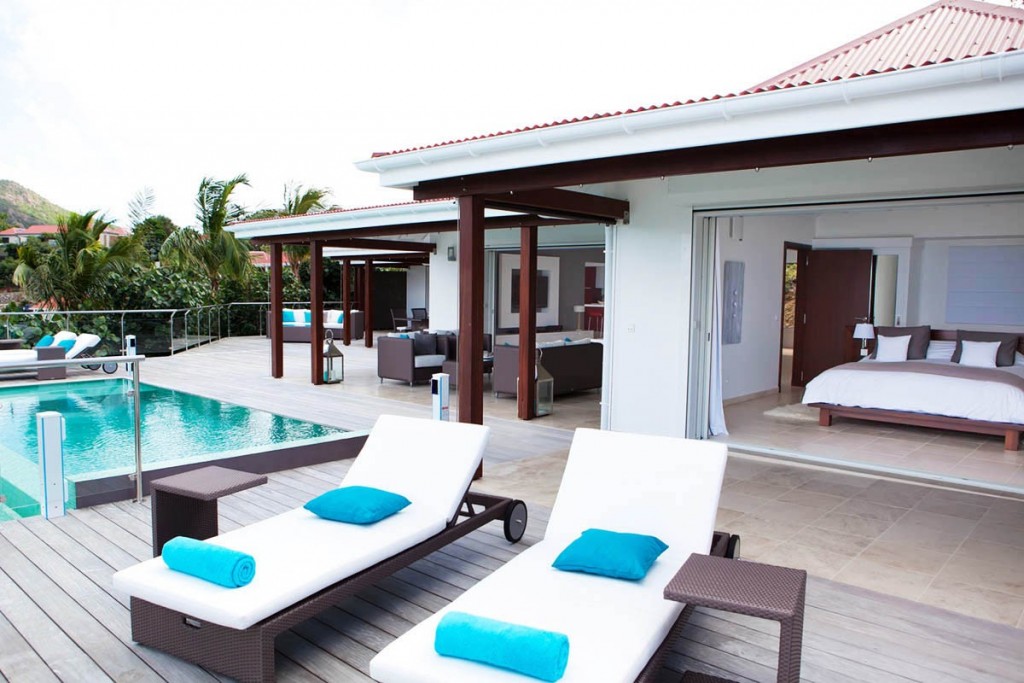 Villa Isia
The villa Isia is a two-bedroom property that savors the delicious breezes coming in from the bay and offers you uninterrupted views of the bay, the sea and even the beaches below.  Large and contemporary, it features a stunning, wooden pool deck with infinity-edge pool, and sleek design. A classically styled property, it is an ideal escape for a couple, small family or set of friends.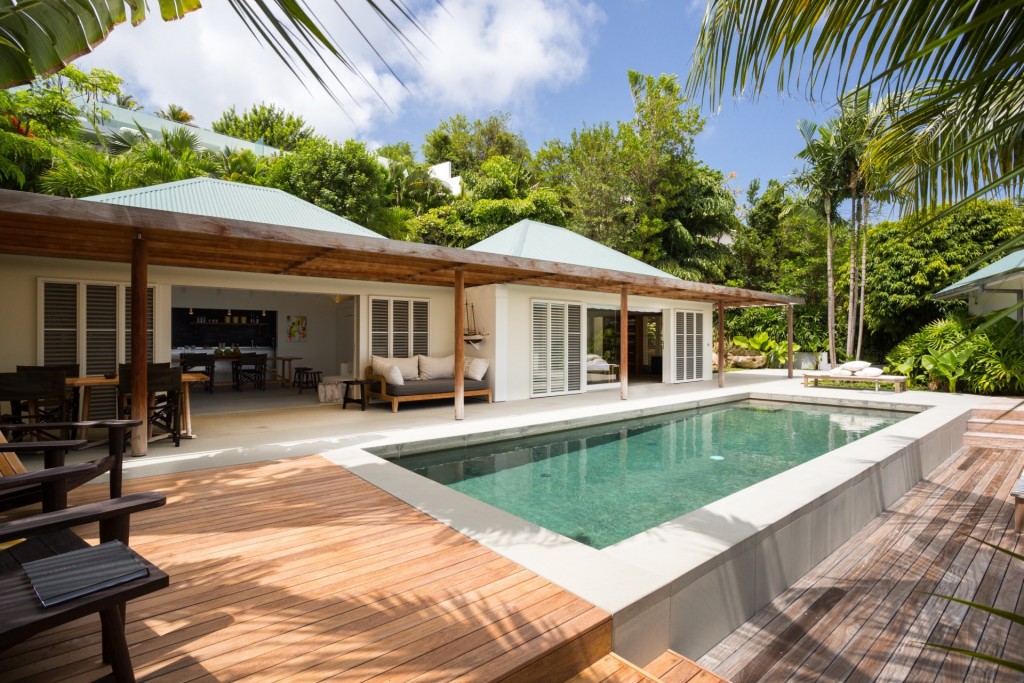 Villa Alaia
The villa Alaia is a three-bedroom delight that is equal parts garden property and hilltop hideaway. Remarkably private, it offers a wonderful array of outdoor living spaces that enhance the tropical setting. With a pool terrace, furnished verandah, spacious interiors, and some of the most inspired décor, it is a dream-like setting.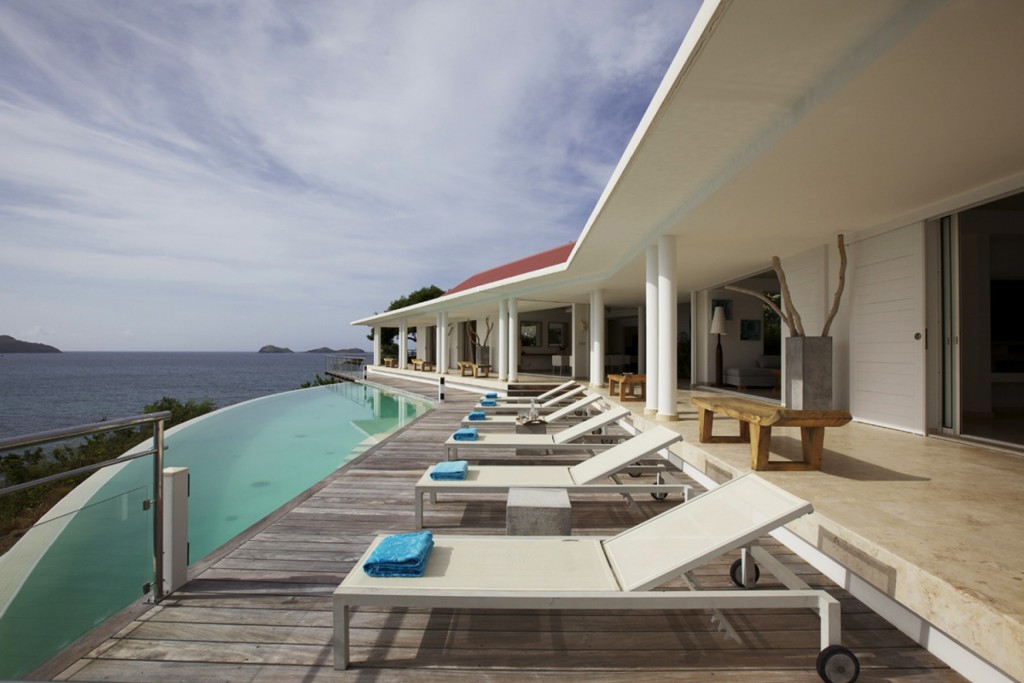 Villa Reef Point
If you want more of the oceanfront feel, the three-bedroom villa Reef Point is a good option. With one of the largest pools on the island, you will feel as if you are already at the shore, though your views of the beach just below are truly stunning. The enormous verandah stretches along the length of the arch-shaped pool and the décor blends natural materials with simple lines to make every space soothing and seamless. Visitors are often stunned by the features that include a small pond, open air living room, and Zen-like settings throughout.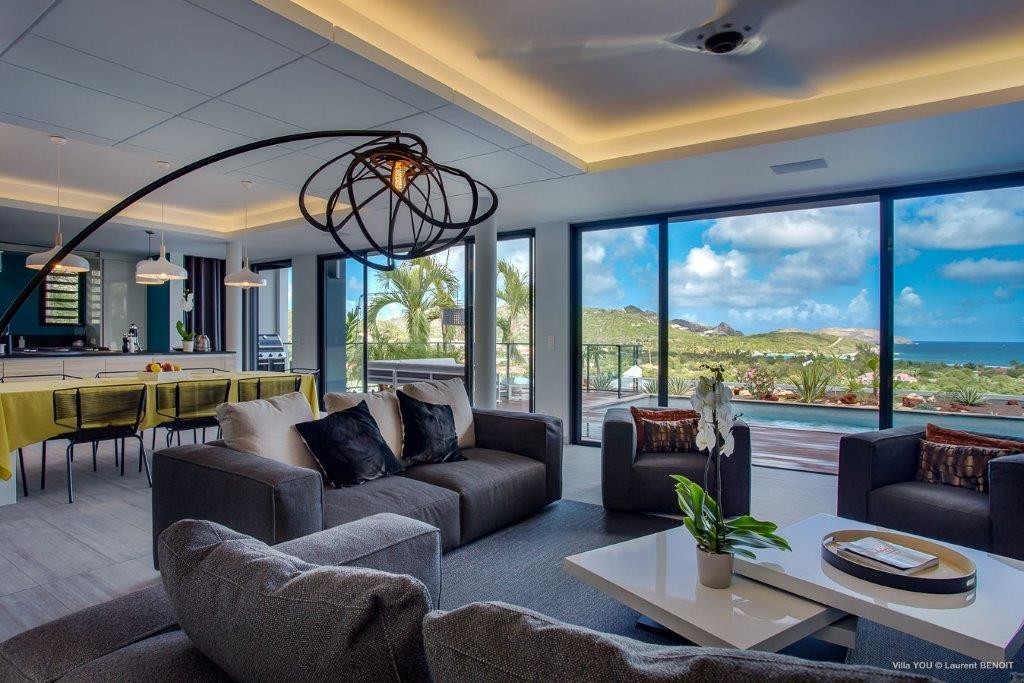 Villa You
Bringing you a bit lower in the hills, and a bit more distant from the waterfront, the villa You ranks easily as one of the chicest of all of the island's three-bedroom properties. Sleek and contemporary, it is surrounded by gardens and outdoor living spaces on both levels. A pool deck, private verandahs off each of the peerless bedrooms, remarkably opulent baths, and a unique palette of rich blue, grey and saffron create a stunning setting at all times.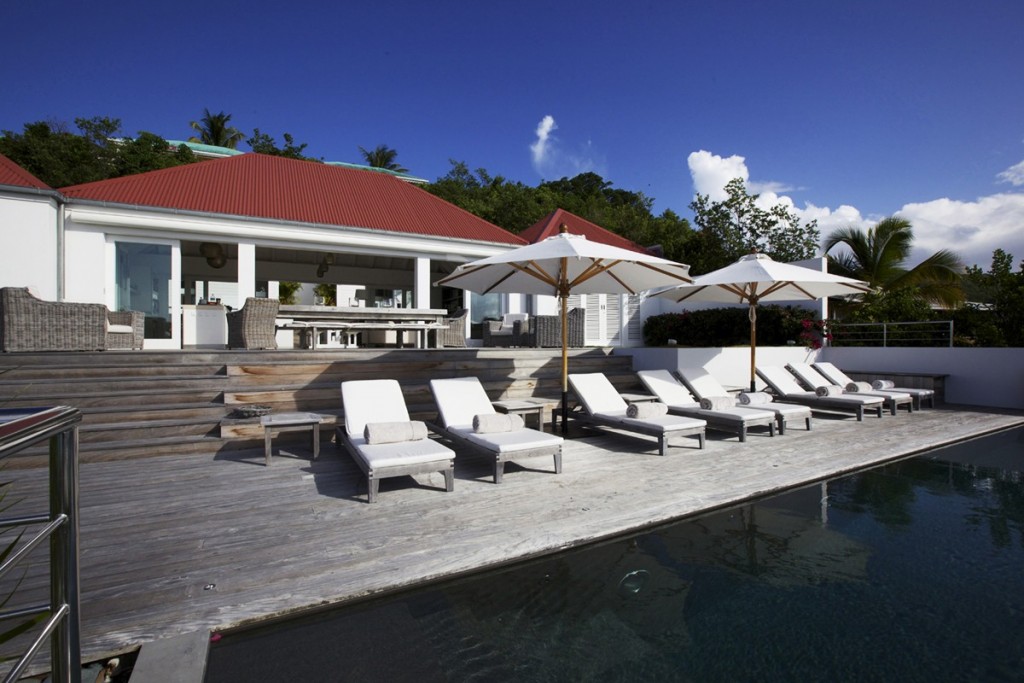 Villa Sexy
High above the bay, the four-bedroom villa Sexy offers stunning views from every angle. Using an appealing, multi-structure design, it provides a remarkable array of outdoor living spaces that include a stepped terrace, infinity edge pool, verandah, barbecue niche, and more. Mature gardens maintain optimal privacy, and the incredibly sleek lines of both the main villa and bungalow will never cease to inspire you.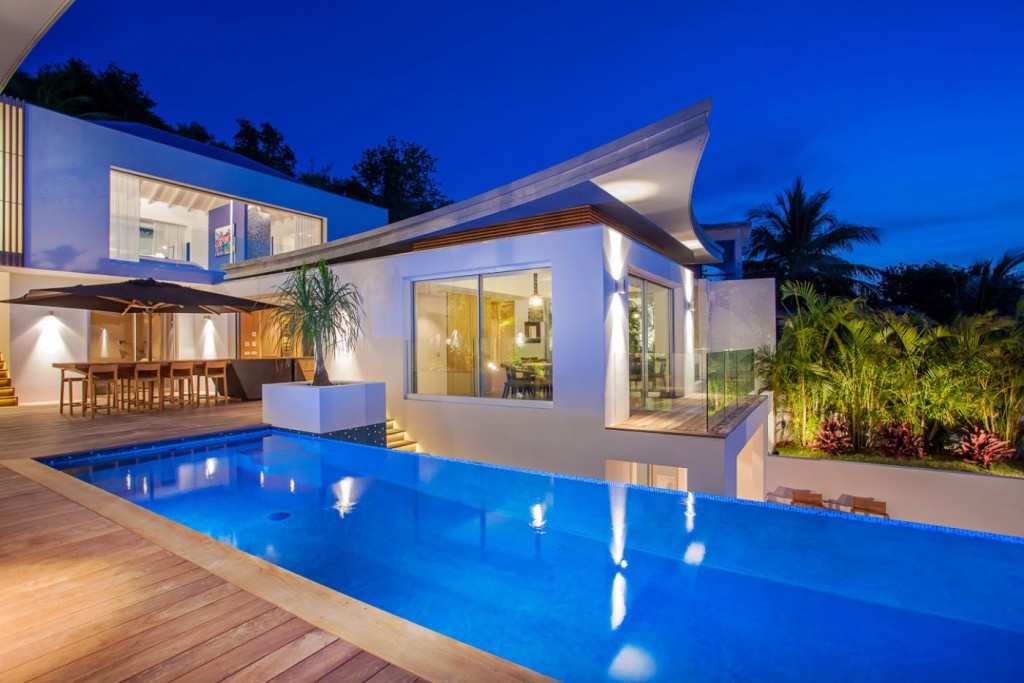 Villa Wings
The villa Wings is another four-bedroom stunner tucked into a private, gated property and offering uninterrupted views of the bay and the waters beyond. You will understand the name of the villa with your first sight of this architectural masterpiece. Almost a sculpture on its own, the villa features some of the most unique lines imaginable, and each frames a flawless space or view. From the two pool terraces to the shared living spaces, it is unforgettable.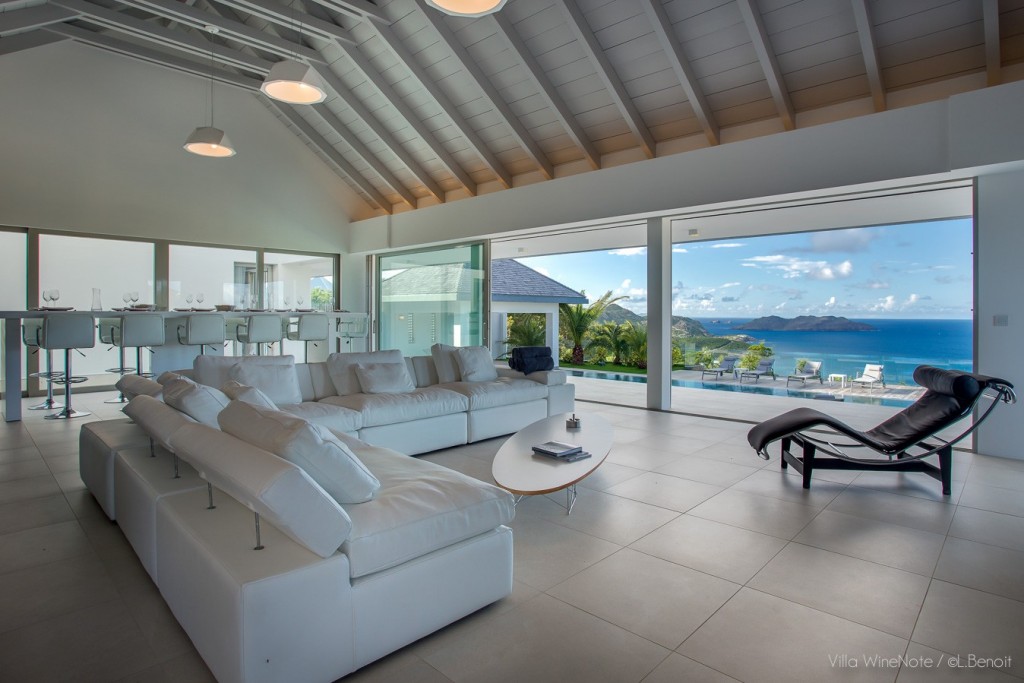 Villa Wine Note
High above the bay, with staggering views is the five-bedroom villa Wine Note. Expansive and spacious, it is a place of sky and air, yet you are anchored flawlessly by the graceful lines and spaces of this property. An enormous pool terrace, airy interiors, oversized glass doors, and furnishings perfectly chosen to capture the sense of light ensure you feel both inspired and relaxed in every space.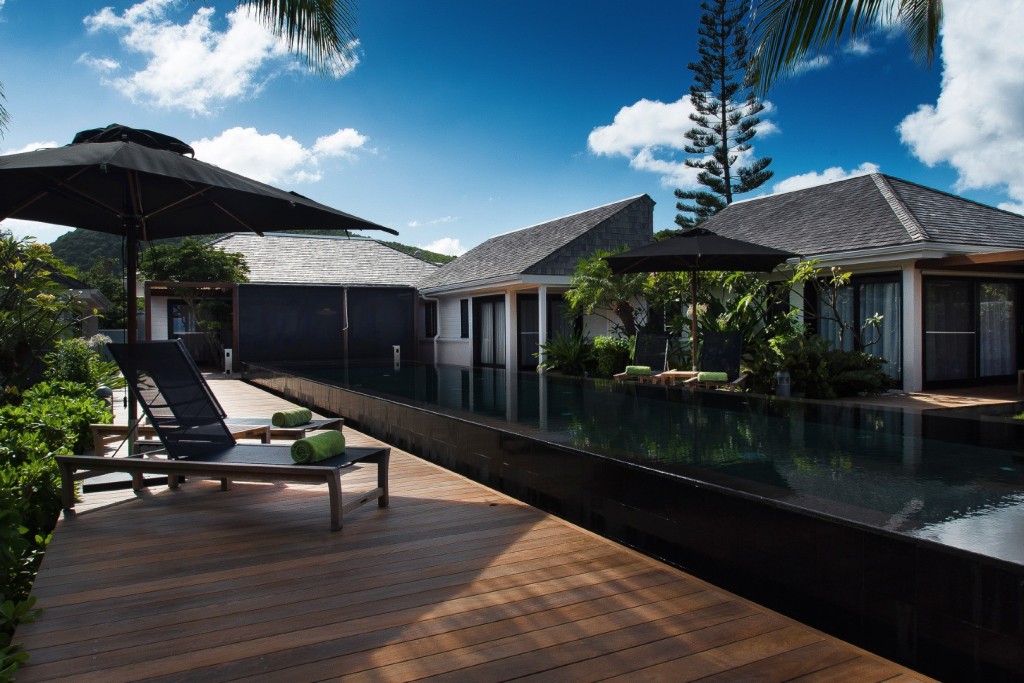 Villa BOM
Lastly, the unbelievably luxurious villa BOM is far more like a private resort than any villa imaginable. Sitting on the sands of St. Jean beach, it offers enormous private grounds and gardens, a bevy of Asian-inspired structures and spaces that include a pool pavilion, dining gazebo, and bedroom cottages. The ultra-luxurious property is a fabulous place for a holiday or even destination event.
Luxurious and beautiful, these villas are some of the true stunners for you to enjoy during a visit to St. Barts.
Comments
comments