Beautiful, uncrowded and well preserved, the main island of Anguilla is earning more and more attention from those interested in ultra-luxurious travel. With the persistent trade winds making the climate ideal year round, and the stunning natural beauty of the island itself, it just makes sense to consider a visit. There are many stunning bays and beaches encircling the island, and several of them are home to premium villa estates. We'd like to share some of our favorite grand villas of Anguilla with you, in order to help you plan your next family or group holiday.
Keep in mind that most feature full household staffs, including chefs, butlers and laundresses, to ensure your vacation is entirely relaxing.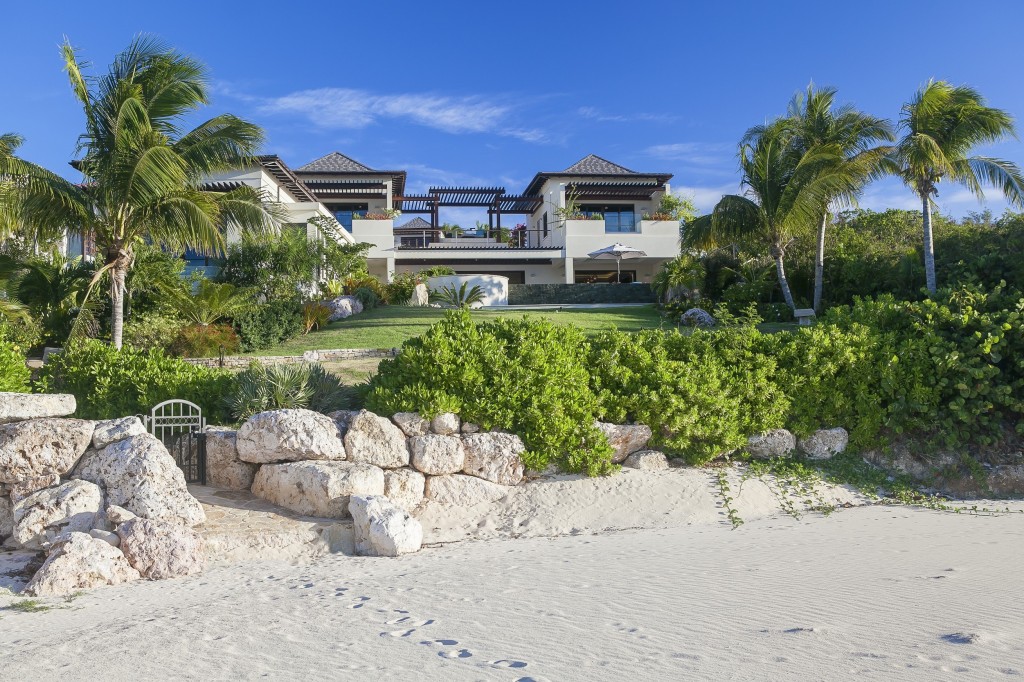 Villa Nevaeh
The villa Nevaeh is the smallest of the villas on our list, but with eight bedrooms it is not, technically, small at all! It rests right along the sands of Long Bay, and is elevated only a bit on its private expanse of verdant and lush lawns and gardens. Designed in the classic pavilion style, it features a series of levels and terraces (some open and some with pergolas) that create a stunning array of indoor and outdoor spaces.
The pool terrace has to be one of the most visually significant spaces with its multiple levels, waterfalls, and separate Jacuzzi. Outdoor lounges are in abundance, and tucked all over the property. Garden paths and stone stairs lead to some, and visitors will never cease to wonder at the array of private and shared spaces. From the outdoor yoga studio to the single pagoda housing one of the luxury bedrooms, this is an ideal spot for a family holiday or even a special, destination event.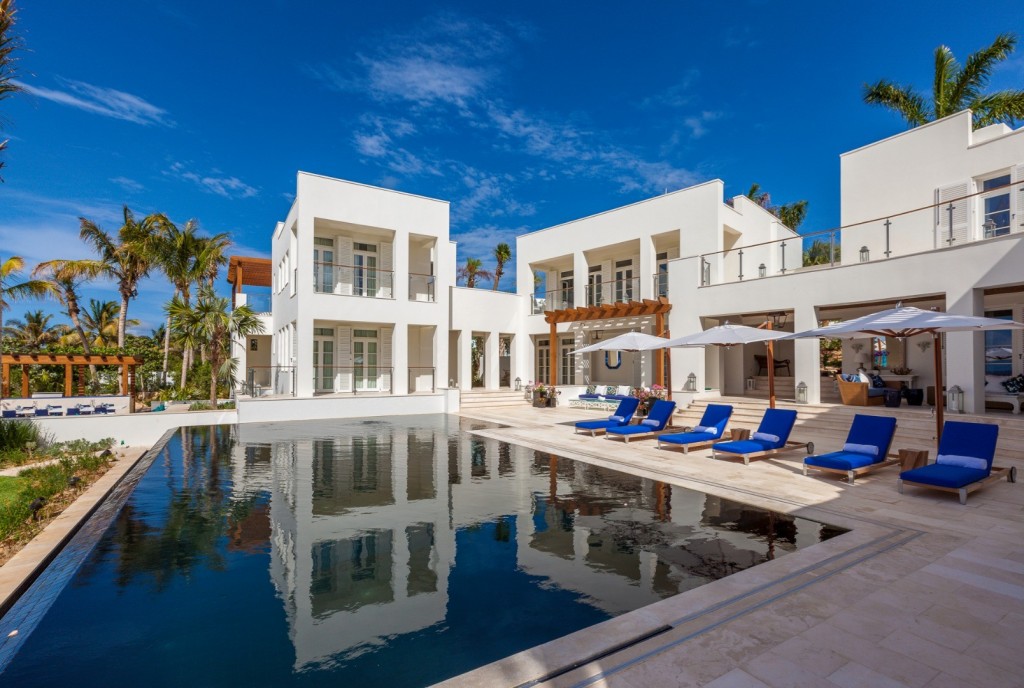 Villa Cerulean
The villa Cerulean features nine bedrooms and is located along Barnes Bay. It is entirely different style with strong white lines and geometrics making it a classic-style structure that frames many outdoor spaces. The heart of the villa is the pool area with its pergola, verandah and sun decks. Steps from the private beach, it uses an airy pale blue and sand palette that captures the sky, sea and air in every room.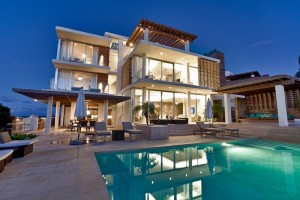 Ani Estate
If you need total privacy and a great deal of space, the ultra-luxurious villa Ani Estate is ideal. Like something out of an architectural publication, this three-story property offers some of the most stylish living imaginable. A blend of wood, stone and water, the building is on the point at Crocus Bay and offers unprecedented views, sunrises, sunsets, and starry nights.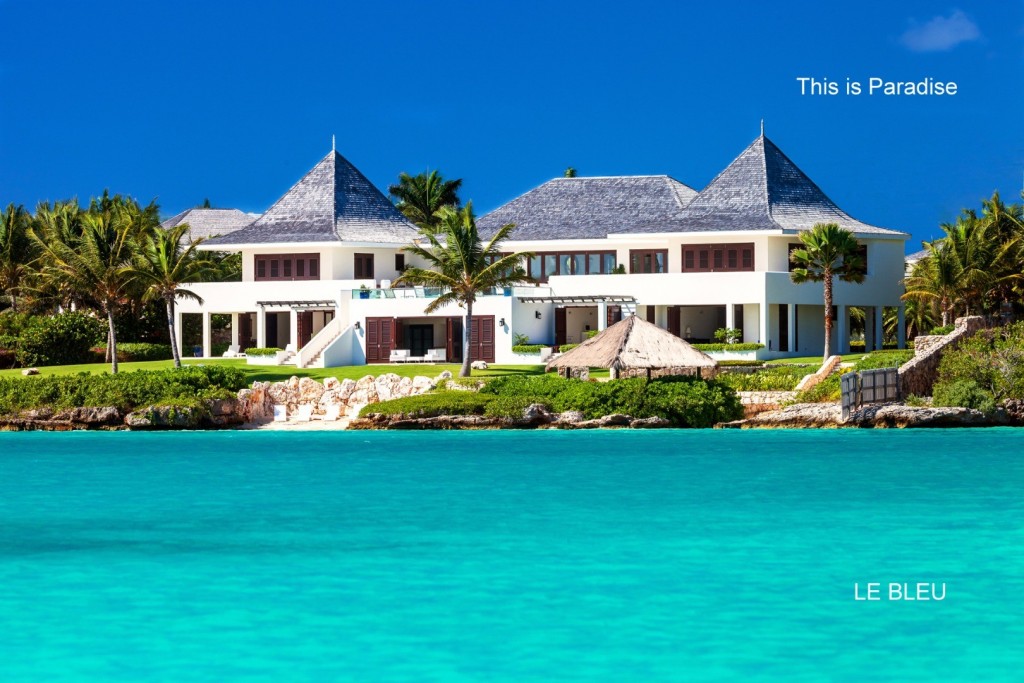 Villa Le Bleu
The ten-bedroom Le Bleu is also an ultra-luxury option on Little Harbour. It is an expansive, mansion-style structure that features multiple levels of living space, a long stretch of private beach, enormous gardens, a pool terrace, Jacuzzi, oceanfront gazebo, and interiors that easily blur the lines between indoors and outdoors. The uncluttered and streamlined décor relies on a palette of black and white to capture the sunlight and airiness of the setting. With so much space and privacy, this estate is perfect for a special event.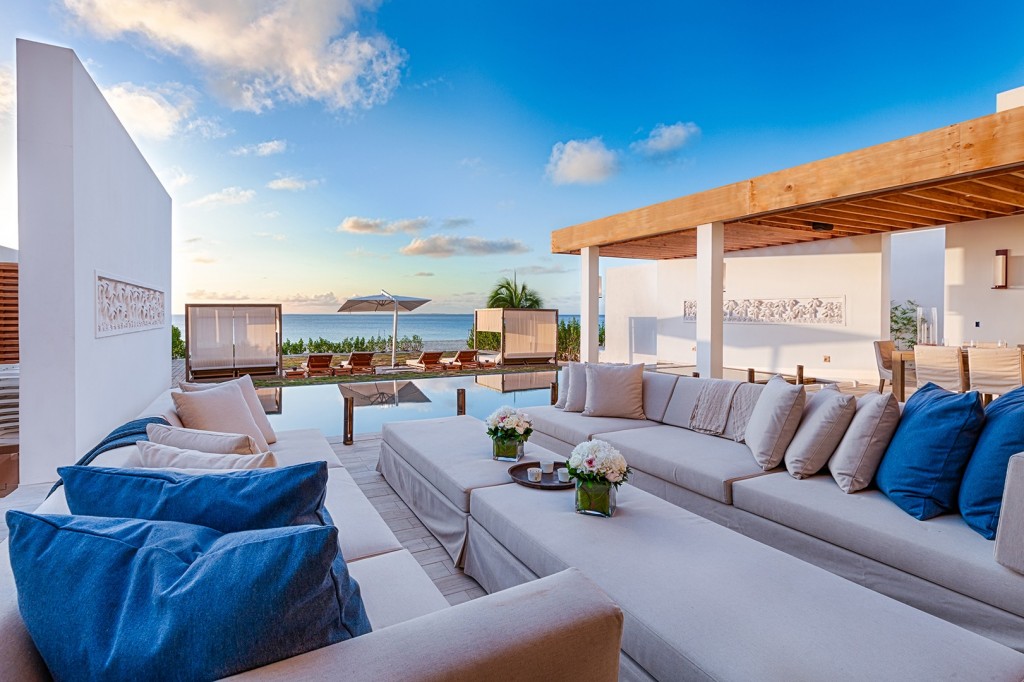 Kishti Estate
Finally, the Kishti Estate is tucked along the sands of Meads Bay, offering eleven bedrooms and two distinct properties in one. Guests actually book the "east" and "west" sides of the estate and enjoy such amenities as rooftop gardens, fitness centers, a massive pool terrace, sun decks, home theaters, and a stunning range of outdoor living spaces on the verandahs and throughout the beautiful gardens and grounds.
This is but a sampling of the truly grand villas of Anguilla and we encourage you to consider a lengthy visit here when you are ready to savor an authentically luxurious vacation.
Learn more about Anguilla luxury villas
Comments
comments