Meribel is a vast ski area in France with more than 600 kilometers of space to enjoy. It has a resort at 1450 meters and skiing altitudes of 1250 to 3230 meters. This family-friendly destination is packed with trails and activities that skiers of any level can enjoy. However, if you are hoping to book a luxury villa or chalet, and have a few non-skiers in the party, there is plenty for them to enjoy, too.
The Reasons to Visit Meribel When You Aren't a Skier
There are some basic reasons to consider Meribel for a winter holiday, even if you don't ski. They include:
There is an almost endless list of wellness facilities, including the area's Great Wellness Centre
There is a tremendous emphasis on Apres Ski, meaning lots of parties, nightlife, and more to enjoy
Dining and shopping are in great abundance in the entire Meribel region
It is less than three hours to Geneva, making it a good spot for some day trips
There is a huge list of non-ski activities
The latter point is what we'll focus on here, and we'll start with one "activity" that many overlook…luxury villas and chalets.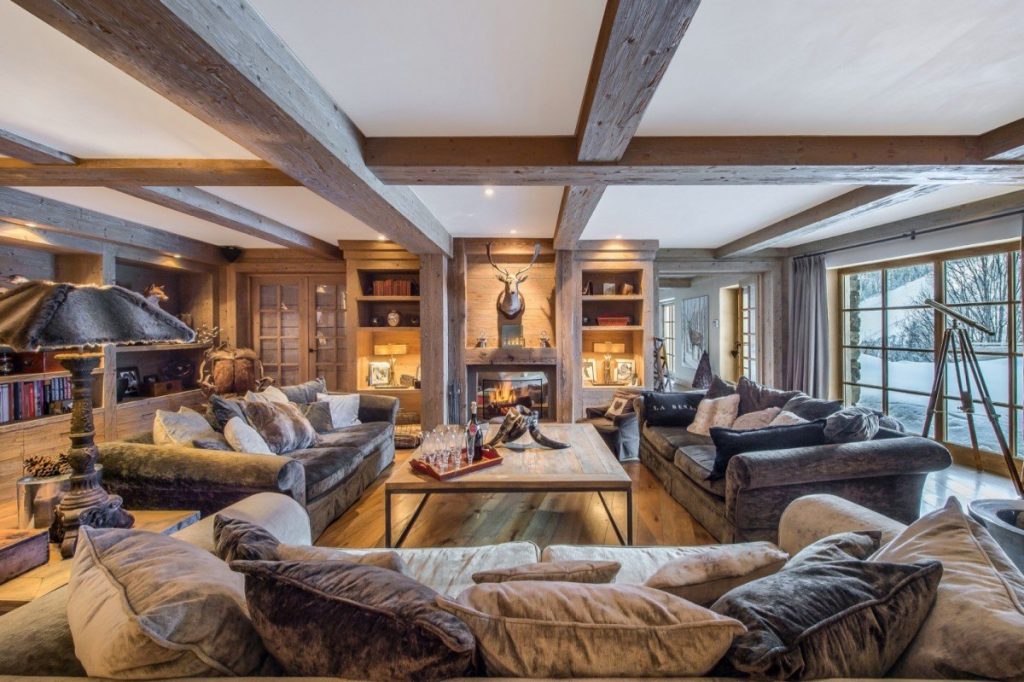 Make Your Chalet Your Destination
It is not always noted that you can choose from a surprising number of luxury villas and chalets in Meribel that are designed as if made for a non-skier. While many of the very best are ski-in / ski-out sites with full ski rooms and other facilities, these very same chalets often have a long list of onsite amenities and services that make them perfect retreats. Consider that many Meribel Chalets have:
Indoor or heated outdoor pools (or combination pools that are both)
Outdoor saunas
Hot tubs
Hammams or steam rooms
Spa treatments in the chalet
Home cinemas
Games rooms
Fitness centers
Full household staff that will include a butler and chef to prepare meals, tea, children's dinners, and more
Drives with 4wd vehicles
Luxurious bedrooms suites with balconies and opulent ensuite baths
Alfresco dining and lounging areas heated with firepits or gas heaters
Libraries
Fireplaces in every room, and more
That alone makes them ideal as holiday destinations for the non-skier and skier alike. Meribel, however, also has other activities that help it to become an ideal destination for all.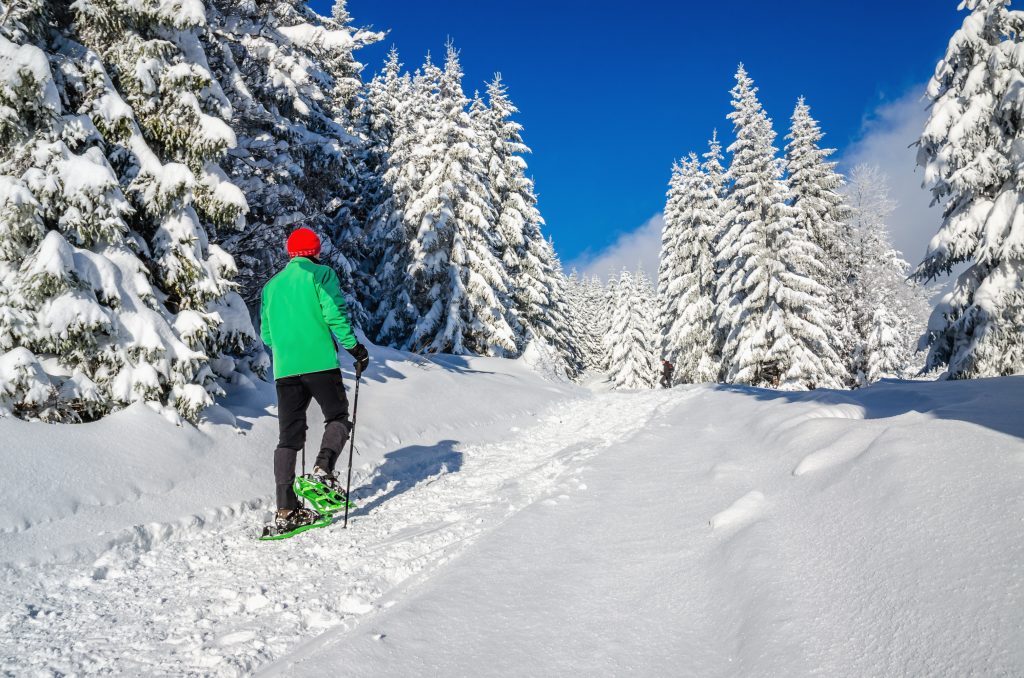 Snowshoeing
While someone who doesn't enjoy or know how to ski may not think of snowshoeing as a viable option, it is a very easy thing to learn and there are many guided tours that will talk visitors through the same scenic walks and paths as summertime hikers enjoy. Often, they can go where skiers cannot, and even find restaurants and other spots that are snowshoer friendly. There are many day hikes and private outing options.
Ski-Joering
If you are a bit of an adrenaline junky or someone who enjoys being around horses, this unique mountain activity can rate as a non-skier adventure. It combines skiing and horse riding, and there are many options for learning and then enjoying an hour or so of traversing the snowy landscape behind your noble steed.
Olympic Sports Centre
This is the former Olympics facility and it includes a gym, a massive public pool area, and spa. You can do almost any sort of training in the fitness area and the spa includes use of the Turkish baths, sauna, and spa treatments and services. There is even a bowling alley here with video games arcade, a billiards, hall, a bar with TVs, and food service!
Snowmobiles
While a lot of visitors want to give husky sledges a whirl (when teams of trained dogs tug your sled across the slopes), many more enjoy learning how to hop on a snowmobile and explore the area. There are guided tours with sleds for one or two riders, and you can learn just how to maneuver and use the machines and then set out for an amazing experience. There are some ideal for the more adventurous and some that just offer lovely, scenic rides through the snow-heavy woodlands.
Pedestrian Lift Tickets
You may not realize that all of the slopes and pistes are open to those with a "pedestrian lift pass," which enables you to enjoy the different walking trails, ride the gondolas, and visit the different sun terraces and restaurants at every level – including Courchevel 1850.
Ice Skating
Also found at the Olympic Centre is an enormous ice rink used during the 1992 Winter Olympics. It is open to kids and adults, and skate rentals are available. There are matches every Thursday, and they are free to watch.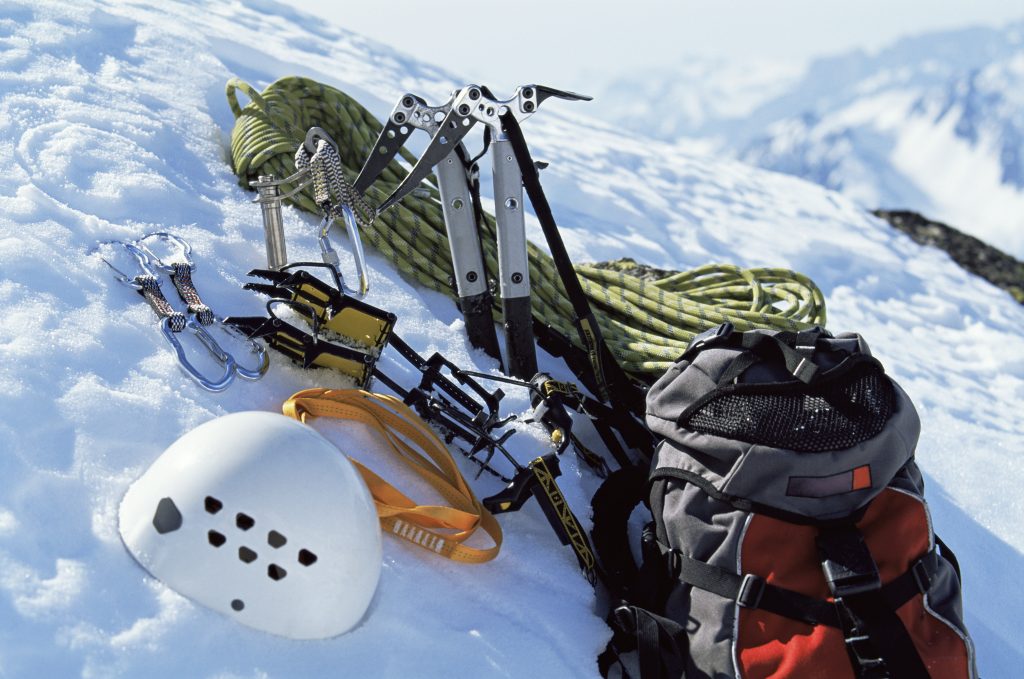 Ice Climbing
For the most authentic adrenaline junkies, ice climbing is a major sport and one you can easily learn when visiting Meribel. There are novice to expert options and guides are happy to take visitors to some of the frozen waterfalls throughout the area. There, you learn the techniques, safety methods, and savor the satisfaction of a first (or hundredth) climb.
This is a cabaret famous for its live music, dancers, and afternoon fun. It is one of the top spots in the region, and you can make the most of your non-skiing status by paying a visit in the relative quiet of the afternoon hours.
Of course, there are many bars, cafes, and restaurants to savor during a visit, including such favorites as Chez Kiki, Le Refuge, Jack's Bar, La Taverne, Le Cro Magnon, La Flambee, Aux Petite Oignons, and Le Grain de Sel, among many others.
There are also exquisite shops to enjoy, and they go beyond ski gear and clothing. Of course, searching with kids for the "dragon" is always a must for the times when skiing is on or off the menu. There are museums, including the Musee des Allues, and more.
So, whether you are simply a non-skier because you don't enjoy it, and you want to travel with friends or family who adore good skiing, or your group includes a few non-skiers, you now have a list of things that will ensure they wish to revisit Meribel every year.
Comments
comments