Ask Caribbean travel experts about dining in places like St Martin, and most will ask you how much time you have to sit and listen to them rave over the many kinds of food. In fact, the island has over 400 restaurants, and because it is a distinctly cosmopolitan spot thanks to its French and Dutch heritage, along with its history of many different waves of immigrants passing through, the food is amazing.
And yet, when parents think about St Martin vacation rentals or a St Martin family vacation, they know that even with 400 restaurants, they might end up with a few finicky eaters who just don't want the unique foods and ingredients that dominate the island's cuisine. While it might be tempting to skip the high-end eateries and stick to budget restaurants, which is common among family vacation ideas, it is unforgivable to miss out on the island's options.
Assembled below is a list of kid-friendly restaurants for those enjoying St Martin vacation rentals, but who don't want to do all of their own cooking or miss the chance to sample island specialties. Before looking at that list of recommendations, let's take a moment to quickly review the most frequently recommended dishes on the island, so you can steer the kids towards at least a bit of something authentic during your St Martin family vacation.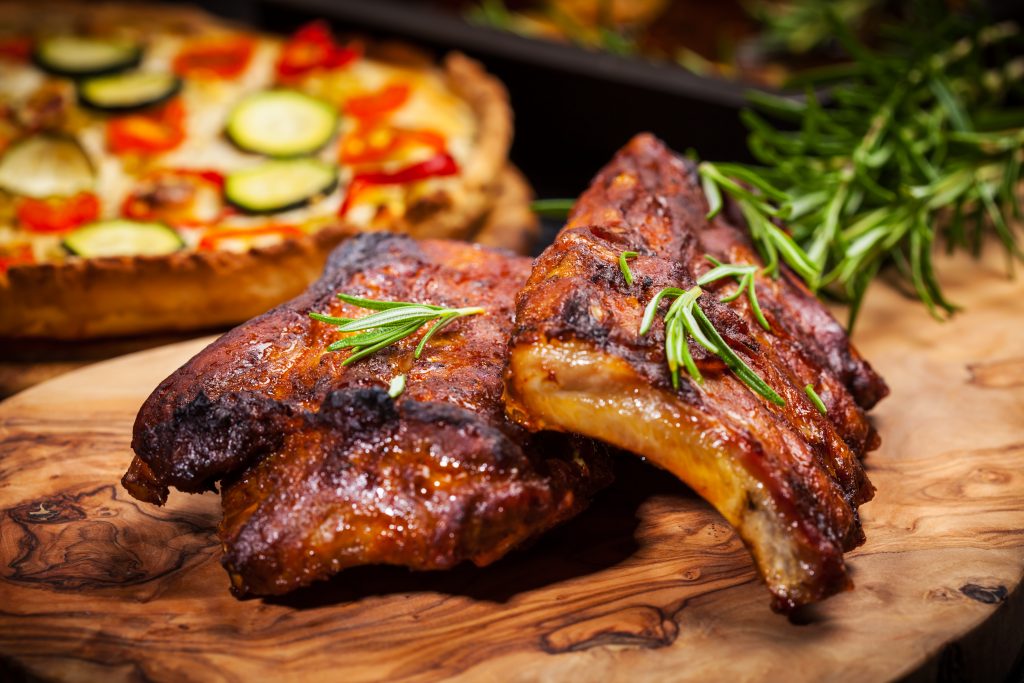 Top Dishes to Sample on a St Martin Family Vacation
Speak with experts in island food and favorites, and they would tell you that the top dishes to try while visiting St. Martin would be:
Callaloo
A tasty soup with greens and veggies, and some spices. It includes pork and onions in some versions.
Conch and Dumplings
Hot and spice, it is made with conch that has been pre-cooked to tender perfection and is then stirred into cornmeal and served with gravy.
Johnny Cakes
These are cornmeal cakes that are served with jam, syrup, butter or honey and a real kids' favorite.
Spare Ribs
This is something found at the many lolos (barbecue shacks) all over the island, and there is rarely ever a bad barbecue to be found. One of the best family vacation ideas might be to do a taste test of your favorite lolos and have everyone pick a favorite.
Codfish fritters
This is called salt fish and may be an acquired taste for adults, let alone kids. However, it is a common street food and something everyone should sample.
Locri
This is a dish made all in one pot and includes chicken, rice, veggies and a lot of seasonings.
Crab Backs
This is a dish that features crab shells stuffed with crab meat and lots of other ingredients and then broiled and served up hot at tasty.
That's a good list of must-sample foods, and maybe a food-like scavenger hunt could be another of the fun and delicious family vacation ideas. The list of restaurants below can help, and kids will appreciate some time at any of these options, even if at one of the luxurious, one-stop St Martin vacation rentals designed to provide days or weeks of fun.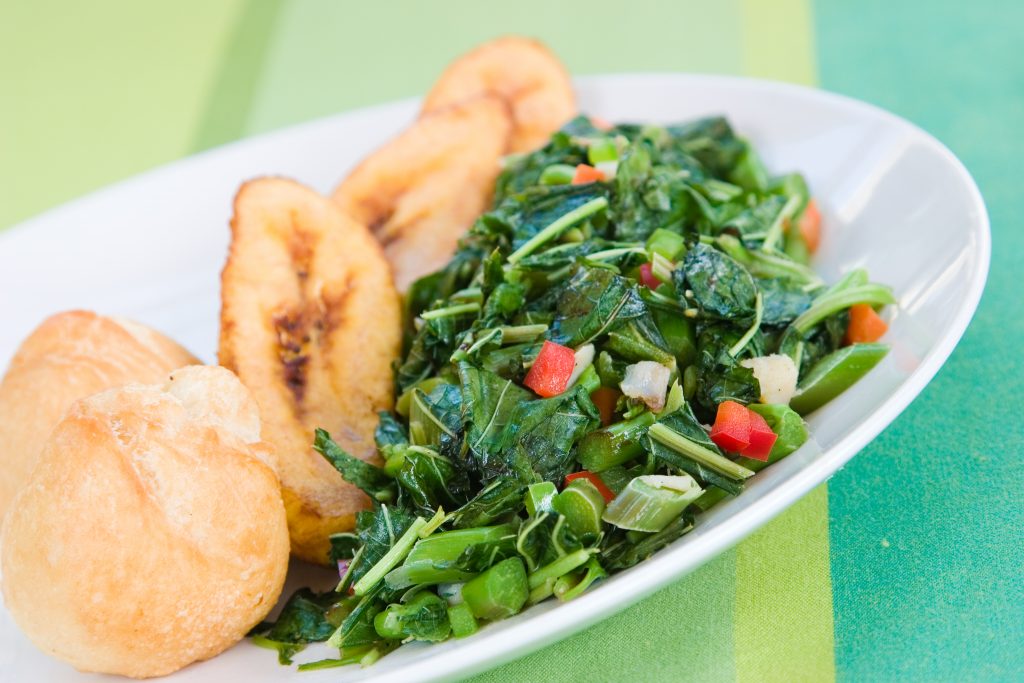 Top Restaurants for Families
It is never easy to pull kids away from the fun of the beach, the pool, or another exciting vacation activity, but as noted, you cannot allow a visit to St. Martin to end without a few food experiences.
For those with families, one of the best family vacation ideas is to spend time at Pete's Village in Simpson Bay. It is an entertainment area that has all kinds of activities, and it sits right on the Lagoon, making it a nice spot to approach by water, too.
It is home to Pineapple Pete Restaurant & Bar, where lots of families enjoy time sampling the menu and doing a bit of shopping. The menu is a blend of cuisines and there are a few island-inspired options, but kids will also appreciate the thought put into the menu as it leans towards their taste preferences and includes coconut shrimp, chicken fingers, and classic burgers as well as local fish and some island classics.
Another in the Simpson Bay Marina area is Zee Best, ideal for breakfast or lunch and offering a distinctly European inspired array of quiches, crepes, chef's specials, salads, and other tasty favorites. There is a Jamaican Jerk Burger, a curried chicken crepe, and other dishes that incorporate a lot of the island's flavors and favorites.
If the kids are tired of barbecue or home-like dishes whipped up in the gourmet kitchen of one of the St Martin vacation rentals, they may enjoy a visit to Lee's Roadside Grill. A long-time island staple is a thriving open-air eatery on Simpson Bay. It is a hot spot for barbecue, chicken and fresh island seafood, and you can get the kids to sample some conch fritters, some fish soup, and other classics in this fun and family-friendly eatery.
And if a St Martin family vacation is not going to be complete without a bit of Carib-Mex (the island's version of Tex Mex), a visit to Jimbo's Rock & Blues Café. Parents will love the lobster fajitas, the "best burger on the island," the popular "fall off-da-bone" ribs, and more. Desserts are a specialty of the house and no dinner is complete without at least one favorite.
Other family-friendly eateries that receive praise as part of a St Martin family vacation include Lazy Lizard Beach Bar and Grill, the Palms, Café Atlantico, Croissant Royal, Al Pasha (offering mini-meals for younger diners), Rainbow café right along the beach, and La Villa Restaurant that adjusts any dish on the menu to a child's preferences.
So, whether your top family vacation ideas include a lot of food experiences and explorations, or a lot of meals made in one of the home-like but luxurious St Martin vacation rentals, you will still want to enjoy a few visits to at least one of the options above. Don't forget that lolos are also a must and easily enjoyed whenever heading to the beach, home from a day of exploring, or simply popping by because you caught an irresistible whiff of the delicious island cuisine waiting for the whole family to enjoy.
Comments
comments