Described by many visitors to St. Barts as "one of the best" on the island, Bonito is located in the charming harbor town of Gustavia along the southwestern coast of the island. Designed along the same lines and esthetics as one of the many beach houses that look out over the harbor, with its little boats constantly bobbing in the waves, it is a remarkably casual spot.
Contemporary and chic, it welcomes you into a home-like setting that includes a library area, living room and a bar, along with a dining room on the terrace. This family-like setting should not be a surprise as it is a family effort. Having purchased the restaurant in 2009, "Jonas and Alexandra, Juan Carlos and Aurelie, Laurent and Alicia and Nicolas" created an entirely new, home-like atmosphere in which to serve their unique spin on tropical food.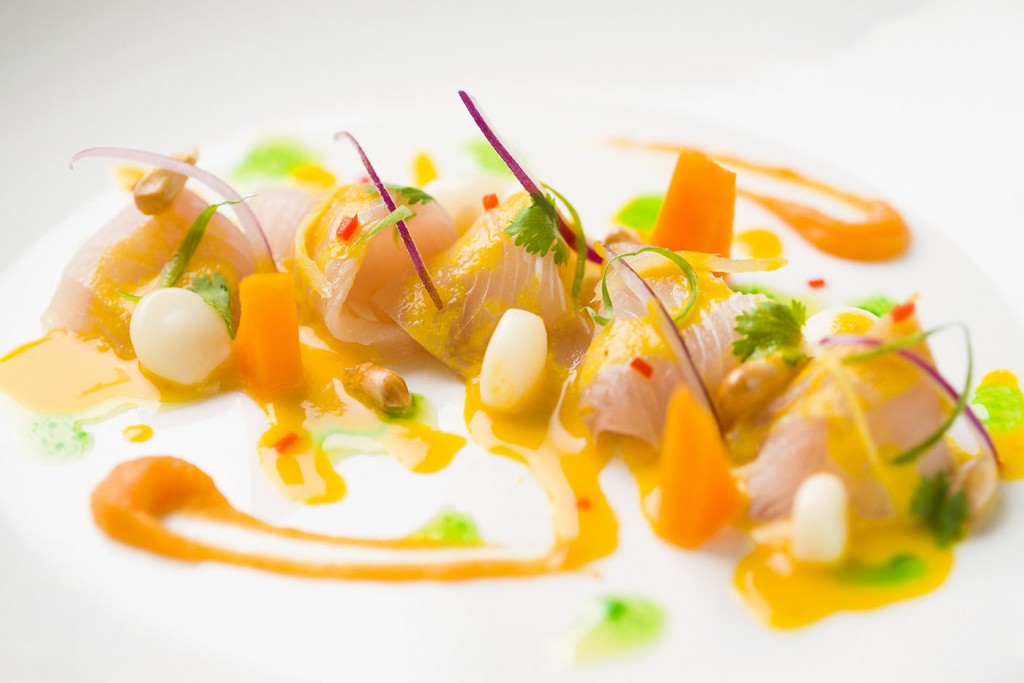 The Menu
Though challenged, like so many other vendors and businesses on the island, to get all of the ingredients needed shipped on a regular basis, they have been able to create an amazing menu that really puts a spotlight on the island's best ingredients. Bonito manages to provide a menu that is anything other than ordinary and you will recognize this the moment you enter its unique "Ceviche" bar area.
Part of the inspired menu, which the owners describe as being a blend of French, Caribbean and Peruvian, the specialties include ceviche (which is a tartar or tiraditos of the day's freshest catch and the island's best ingredients), Chilean sea bass, Lomo Saltado, and desserts like Torrija and tres leches.
If there can be an essence to Bonitos' cuisine, it is that blend of French techniques and Latin seasonings. The chef puts a preference on Caribbean seafood and fish, and the menu is heavy on fresh salads. Classics appear too and you can enjoy foie gras, truffles, black Angus beef, and a bevy of homemade pastry each day.
Such inspiration comes from chef Laurent Cantineaux Parisian roots, decade of experience in American restaurants, and love of the island's unique offerings. He has said that he features "Latin gastronomic" options that blend French trends and American ingredients.
The chef's experience is astonishing and diverse, including working at Juvia in Miami, New York's Daniel's (where he was a sous chef), Troisgros restaurant (Roanne), Guy Savoy in Paris and the Caracas' Café Atlantique (where he served as the executive Chef).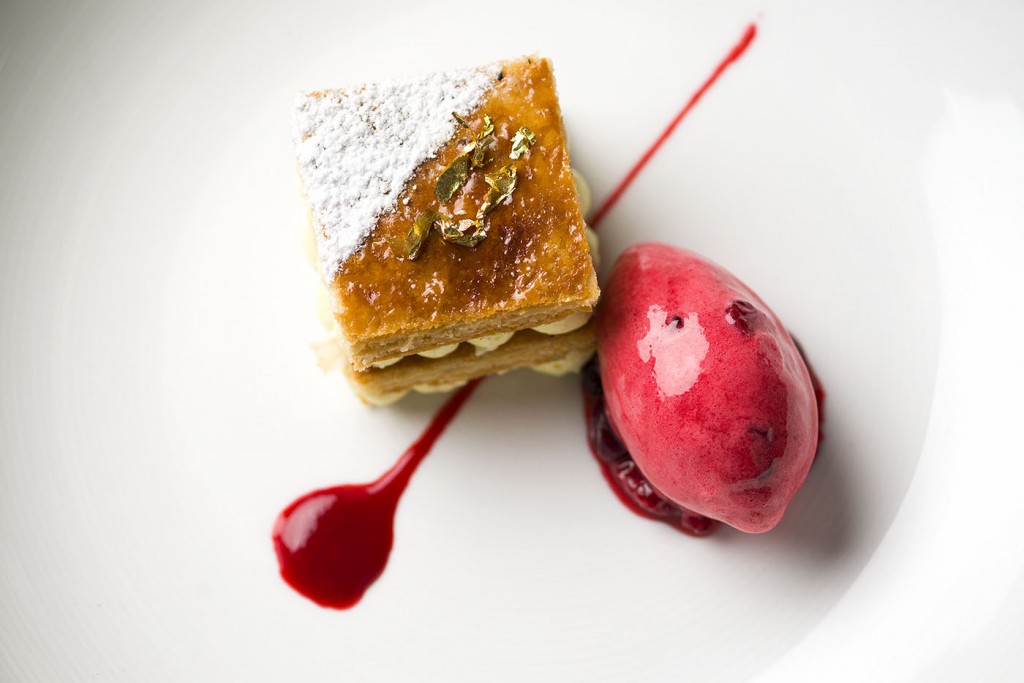 A Perfect Meal
When asked to explain their best or most recommended meal options, the chef and staff suggest that guests begin with a visit to the ceviches lounge or place an order from the ceviche bar from the dinner menu.
They have a tasting of ceviches and tiraditors or you can opt for catch of the day, tropical salmon, crispy tuna, Florida rock shrimp or pisco "mixto" ceviche. Their tiraditos includes octopus, salmon or limeno.
Next would be the Chilean Sea Bass with maple syrup eggplant, cucumber, and soy and basil butter sauce, or the Milkfed Pork Confit with oriental sauerkraut, and shitake sweet and sour sauce. After that the Tres Leches with whisky cream sponge cake, meringue and dulce de leche ice cream or the Torrija, which is an Andine Bread Toast with baked mango compote and pistachio ice cream.
Though it faces the same hurtles as other island restaurants, struggling to get the best and freshest gourmet ingredients, Bonito's dedicated chef and team have managed to create one of the best dining experiences on St. Barts. Relaxed and yet chic, casual and yet gourmet, they provide you with an unforgettable space in which to savor some of the most delicious foods imaginable.
Comments
comments