The seasoned travel professionals at Conde Nast love St Barts an ecstatically describe a spring time visit to the island, saying that you know it is spring when "wooden schooners pull-in for the West Indies Regatta over the first weekend of May. Outdoor movie screens set up on Flamands beach and the docks of Gustavia for the…annual St Barth Film Festival," and savvy St Barts visitors cherish this season for it's ideal weather conditions and cultural offerings.
With some of the finest luxury St Barts villas available, it makes it doubly-savvy to book a lengthy weekend holiday to St Barts this year. For example, Villa Raisiniers sits right on the sands of Flamands Beach and is a two-bedroom luxury villa ideal for solo travelers, couples, and small families or groups eager to savor the serenity of springtime on St Barts. Villa Clementine, however, is an opulent villa with three-bedrooms and sits perched high in the Vitet area. Offering truly stunning views, it features an immense private pool area, lots of gardens and grounds to enjoy, and opulent and modern interiors that will make for a truly rejuvenating getaway.
For larger groups or families eager to book an unforgettable spring week to visit St Barts, Villa Ginger is an amazing find. In the hills above Petite Saline, it is easily among the most coveted spots. Loaded with world-class amenities, including an enormous pool terrace overlooking the views, it can easily serve as your only destination, or your flawless base, for a visit.
There are many excellent and trendy villas in St Barts from which to choose, and once you have decided upon yours, you can then start to make your plans for the optimal long weekend.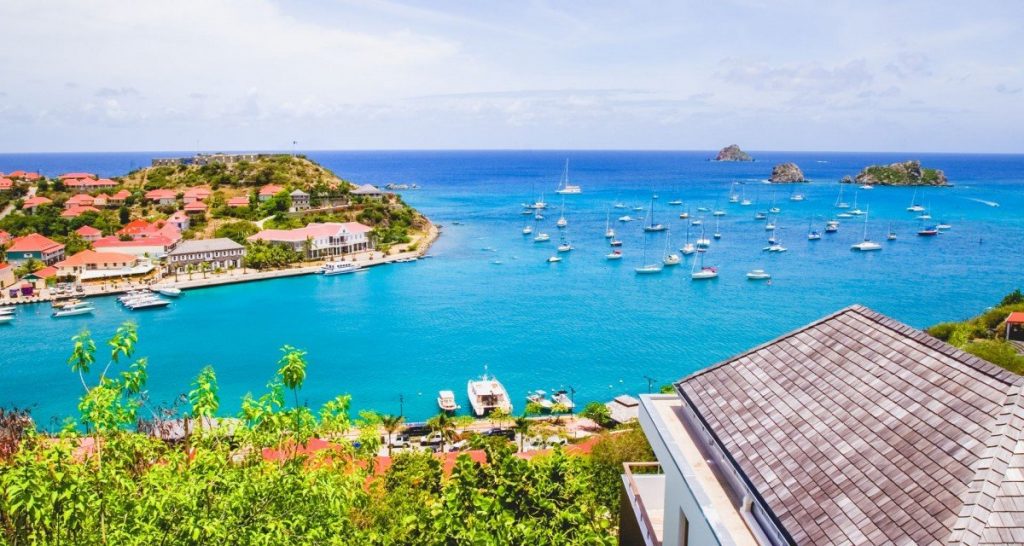 Gustavia and St. Jean
Many travelers begin to explore or re-visit the island in the Gustavia area. The capital of the island, it is hardly a "city," and is easily one of the most walkable destinations imaginable. It features an unforgettable array of red-roofed buildings and stone structures that give it an iconic island appeal. It has a lovely harbor with lots of small craft bobbing in and out, and the open-air fish market is a fun and exciting experience.
Most visitors will want to experience the shopping of Rue de la République and the Rue du Roi Oscar. After that, you can head out of town and stop at such sites as the Gustavia Lighthouse, the Col de la Tourmente, with a bronze statue of Savaku (a unique memorial to an Arawak man native to the island), and then on to Corossol. With its fishing boats, market selling handwoven hats and baskets and charming locals, it is a must.
After that, you can finish up the day in Saint Jean where you can stock up for your trip to your villa at the local markets (many packed with imports from France and other parts of Europe). There are excellent restaurants to enjoy here, including beachfront gems.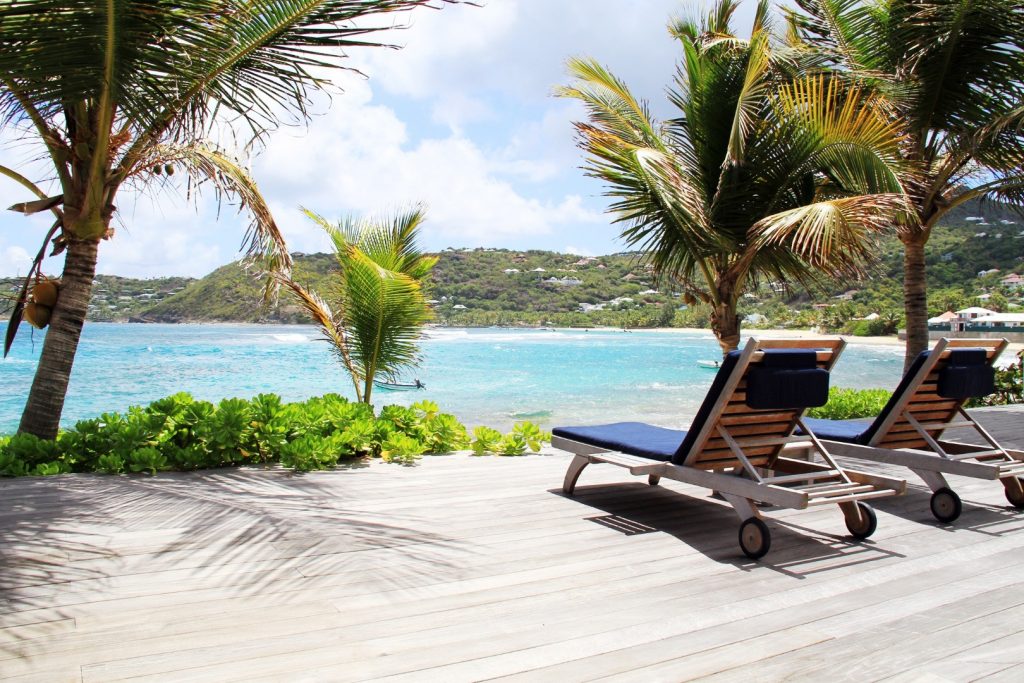 On to the Beach
After settling in at the end of your first day, you will want to make plans to hit one of the islands gorgeous 14 beaches the next day. As one expert noted, St Barts is "so small you could easily pack in a visit to two or more in a single day." If you are in the St. Jean area, there are beautiful beaches and calm waters in the Eden Rock area, but there is also one of the more famous beaches in the region – the one at the end of the airport runway. Here, you can thrill to jumbo jets soaring just above the waters and sands as they land a few hundred yards beyond.
If you are close to Grand Cul de Sac, you can savor kayaking, windsurfing, and shallow water fun. At Lorient, you get the opposite and there are lots of options for surfing as well as some delicious meals at the local, beach shacks (particularly JoJo Burgers).
When you head to Salines beaches, you enjoy some of the best in the entire region as well as a walk past a former salt-harvesting pond and some dunes. The waters here vary from rough to tranquil, and there are often crowds at any time of year. The Tony beaches are a bit wilder and more dramatic, and ideal if you are staying in the western areas of the islands or the hills in the central regions. Colombier is past Gustavia at the northwestern end and is available only to those who want to walk. It is well worth the half of an hour of gentle hiking and you'll find only locals. Lastly, Gouverneur is another relatively quiet spot with areas to picnic and sparse crowds. You'll find wild goats nearby and it is rumored to be home to an undiscovered pirate's treasure!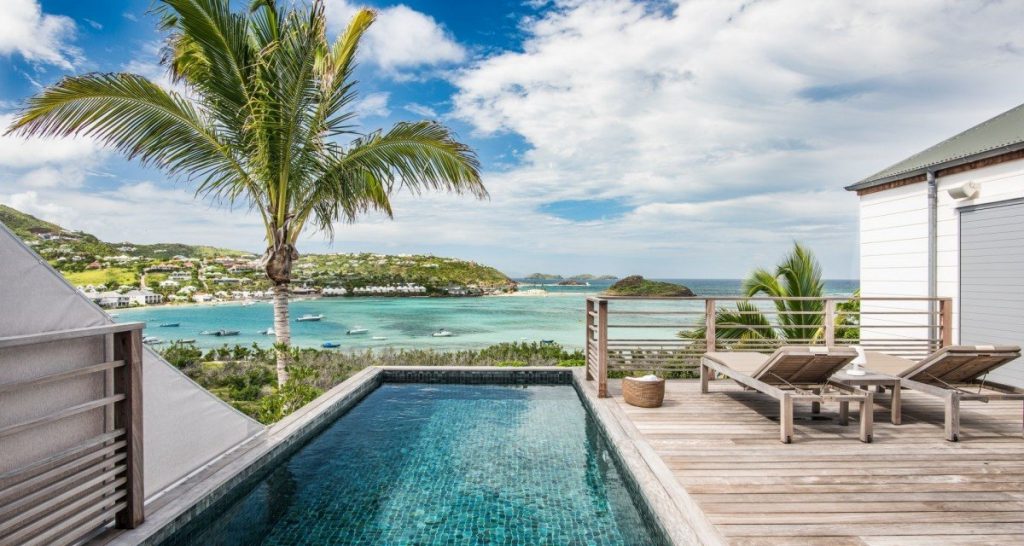 After a day spent exploring the best beaches, you may want to revisit the towns or just head to your luxury villa for a day or two of lounging in the sun or shade of your pool area. Most villas are well-designed for relaxation and will features large verandahs and terraces around the pool. There may be hot tubs, barbecue spaces, outdoor showers, and more. Inside, there are often floor to ceiling doors that allow sunlight and sea breezes inside at all hours, and most use a great room design that allows the kitchen to be open-air in design. Most have home cinemas and some feature fitness options.
With the ability to book St Barts luxury rentals, tour the towns, visit the beaches, and even book yourself some time on the water enjoying fishing, diving, or other options, your spring visit to St Barts is sure to rejuvenate you just in time for the change in seasons.
Comments
comments