The Sandy Lane area of Barbados is home to some of the most impressive villas on the island. Here are four Sandy Lane villas that are well worth your consideration.
Villa Casablanca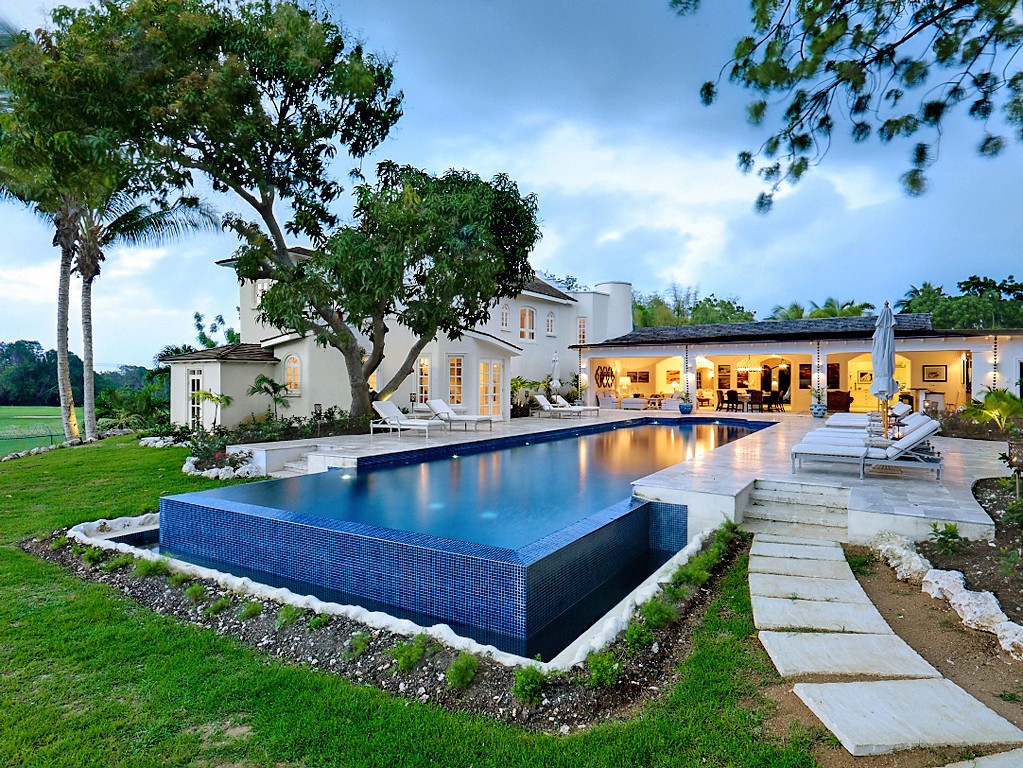 With its estate-like features, expansive grounds, tennis courts and a stunning view of the Sandy Lane Golf Course, this villa is the perfect choice for large families or groups of travelers. It features seven bedrooms and a full household staff including a butler, laundress, cook and housekeepers, so you know that your every need will be met.
At Villa Casablanca, you'll enjoy fresh air and outstanding scenery. Wander the grounds, relax on the pool terrace or take a refreshing dip. You'll also enjoy dining al fresco in the gazebo or the intimate dining room. Perhaps you'll prepare a meal yourself in the gourmet kitchen. The villa also features a media room with a library, a formal dining area, and a great room with arched entries. The overall feel is exotic, and yet there is a sense of lightness as well.
Villa Tradewinds
Villa Tradewinds is a newer, five-bedroom property, and you'll find it very open and airy. On the ground floor, the large pool is the focal point, and it's framed by a dining pavilion on one side and a pagoda at the end. You'll enjoy relaxing in the sun or dining in the pavilion. The terrace leads back into the villa's formal living area, which is stylishly decorated in pale tones.
You'll enjoy the benefits of a large gourmet kitchen, but don't feel that you have to cook. There's a chef on staff who will be more than happy to prepare anything you fancy. Staff also includes a butler and housekeeper, so you can be certain you'll be well looked after.
Community tennis courts are available, and you'll also have access to a private beach.
Villa High Cane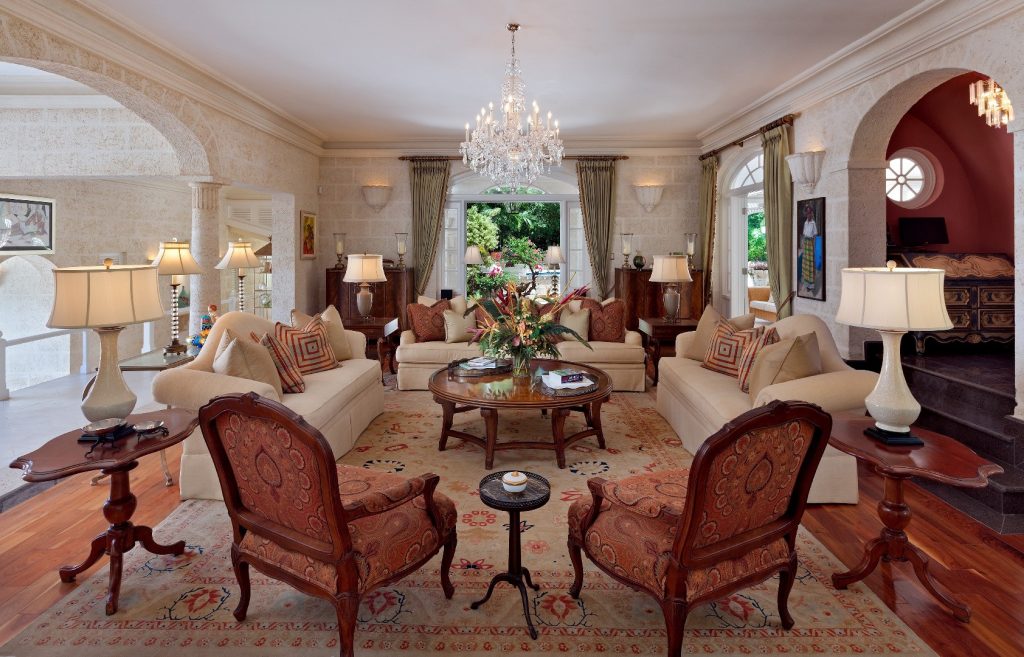 This five-bedroom villa consists of a main house and guest cottage and is very private. The villa features a huge saltwater pool with a fountain and a stone wall at one end. You'll be able to relax on large sunbeds or one of the oversized chairs or sofas, and enjoy a meal in the picturesque dining gazebo.
Inside, you'll find Old World charm, luxurious furnishings, and some opulent touches like the indoor koi pond in the dining area. A cook is on staff, but if you like, you can prepare a meal in the gourmet kitchen.
Villa Windward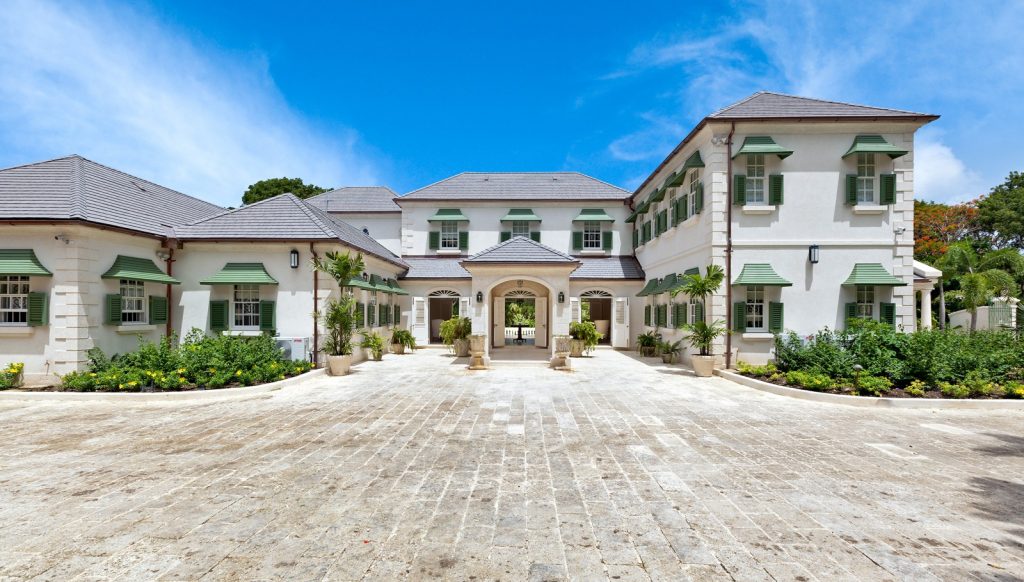 Villa Windward is a five-bedroom villa that is very private and peaceful. It's the ideal base from which to enjoy a Barbados holiday, as it's close to many excellent restaurants and shopping areas. You'll also have access to the gold course, tennis courts and spa services.
The villa has a large pool, home theater, fitness room and many other amenities. The grounds are stunning, and since the villa is located on the west coast, you can count on stunning sunsets.
The villa is staffed with a cook, housekeeper and laundress, so you can devote yourself entirely to relaxing and enjoying your tropical getaway. You'll surely want to spend time on the long verandah that features rattan furniture in calming hues of blue and white. The interior of the villa is decorated in much the same style but is a bit more formal.With its private location and stunning surroundings, Villa Windward is ideal for groups or families seeking a place to unwind and enjoy sunny days.
Any of these Sandy Lane villas will provide you with everything you imagined a tropical vacation could be.
Comments
comments