Whether or not you are physically close to your luxury rentals, owning one should be looked at as a form of doing business. Yes, you are in the hospitality trade and so there is a lot less of the "business" mindset in your interactions with renters, but you are certainly running a business.
Because of that, it is imperative that you keep a lot of different factors in mind as you go about the business of making luxury villas or family retreats available for travelers. There are all of the obvious tips, like having a good system in place for listing the vacation rentals and opting for a premium rental agency to handle a lot of the heavier lifting.
However, it is up to you to make that family vacation destination or your luxury vacation rentals stand out from the crowd. Below are ten ways you can make your vacation rentals sparkle and attract a lot of attention: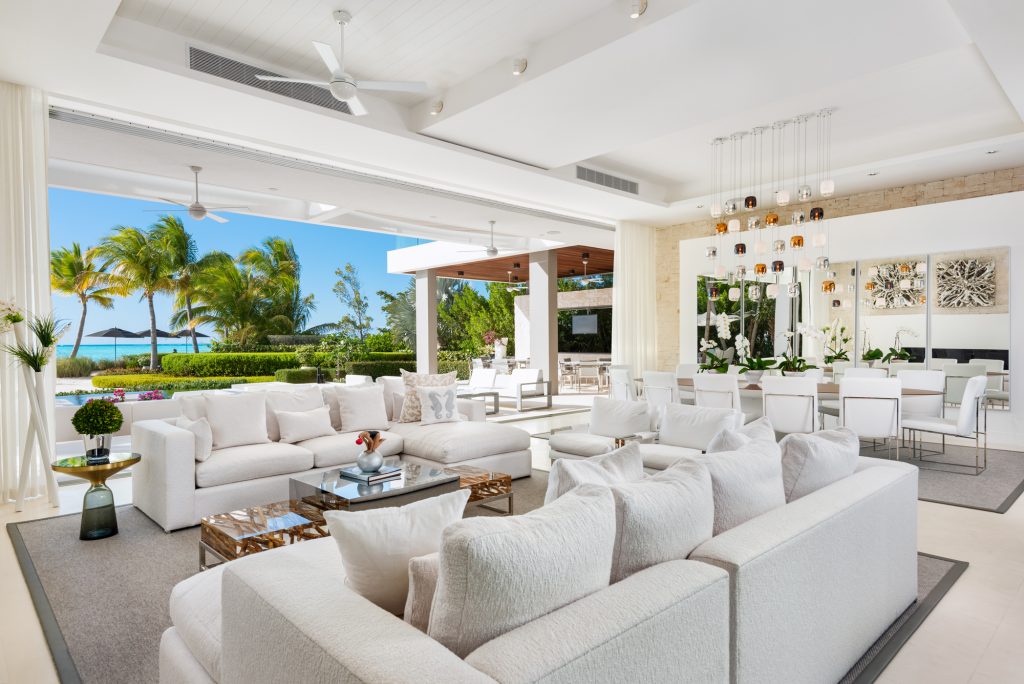 1.  Design Updates
Subscribe to a few regional interior design and architectural magazines or websites, and monitor the latest design and décor trends. Additionally, search villas in St Barts and Turks and Caicos that tend to be trendsetters in design.  Then, use what you learn to refresh the interior décor of the luxury villas or family vacation rentals every five years or so.
This keeps your space as modern and appealing as possible and shows you care about the quality of a renter's experience. Fresh paint colors, attractive décor, comfortable and appealing furnishings, great appliances…it is all part of the design update process, and it pays off.
2.  Look Next Door
What are the other family vacation rentals or luxury villas renting for in the area? What about comparable properties a bit farther afield? Making sure your rental rates are competitive goes a long way in maximizing your returns and annual revenue. Going just a bit less, while offering just a bit more is a winning formula.
3.  Maintain to the Highest Degree
While you are sure to have a top-notch cleaning team (or even handle it yourself), that is not the same as maintenance. Whether it is that wonky tap in the kitchen, the cracked tile in the foyer, the screaming hinge at the garden gate…a good maintenance routine eliminates those issues that prevent the vacation rentals from being their very best.
Selecting the best property manager in your area is the best investment in terms of revenue and your overall mental health.  Do not balk if property managers have higher commission structures, you usually get what you pay for. Some of the property managers with the highest commission rates deliver the most annual revenue for clients over the long term. The manager and maintenance team will address any issues and concerns rapidly to ensure the guests feel well attended too.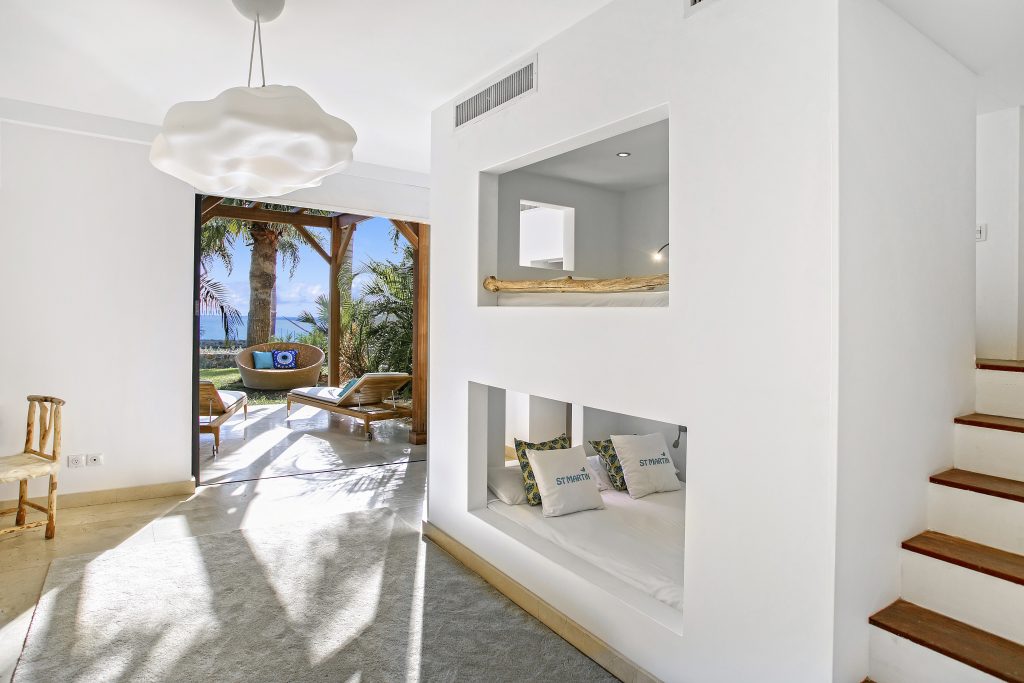 4.  Lean In
Listen to what your guests say in any feedback channels – whether good or bad. Guests always have a fresh perspective and anything they share can be a learning experience that helps you improve the quality of family retreats and luxury villas.
5. Skip the Antiques and Fragile Furniture
While design and décor trends are something we highly advocate you follow and use, skip the fragile, easily broken, and costly furnishings. No glass tables or furniture as they are always the proverbial "ticking time bombs" that can shatter and cause all kinds of injuries.
Rentals, whether luxury villas or family retreats see every type of personality. Some guests may be careless and cause damage to a glass table or glass furnishing, but it might be the next visitor who suffers the consequences. Skip any risks by skipping the old, fragile, or easily broken décor and furniture.
6. Best Beds
Exceptionally comfortable beds cost you a lot more, but they pay off in positive feedback and happy guests. Luxury villas and family retreats need only king beds or twins (since two twins make a king! Opt for the pillow top beds, skip any down or feather mattresses, and purchase the premium options for the best ROI. They will also tend to last longer!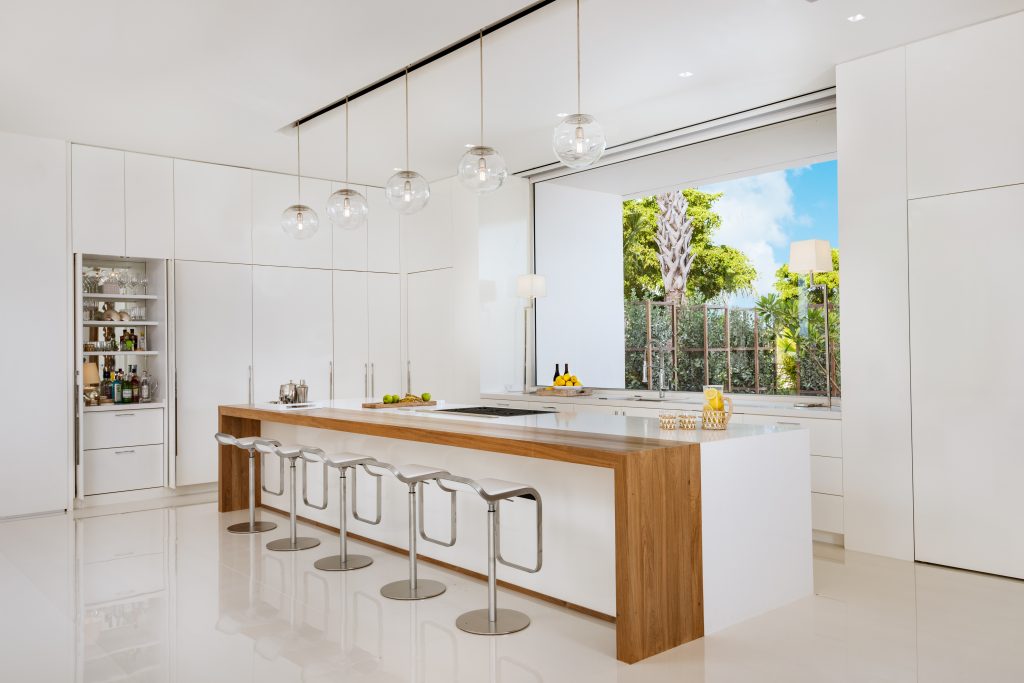 7.  Upgrade the Kitchen
If your family retreats or luxury villas are described as having a gourmet kitchen, make sure there are those essentials – premium pots and pans, a good toaster oven, a modern microwave, a Nespresso or other gourmet coffee system, an oversized refrigerator, and so on. Discard the outdated, worn-out, or simply unattractive and clunky kitchen gear.
8.  Family-Friendly
When vacation rentals are identified as family retreats or even luxury villas, they benefit immensely by also being authentically kid-friendly. Families are the most important demographic for vacation home rentals, so ensure there are amenities and options that will keep kids happy (think entertainment systems, lawn or outdoor games, and so on)
9.  Media Upgrades
In line with family-friendly amenities, also have tech-friendly equipment and options. For example, offering high-speed Wi-Fi is an essential. It enables everyone to use their devices to stream, surf, and enjoy the usual activities. Also, be sure that your family retreats or luxury villas have free access to services like Netflix, video streaming options, and other similar services. Make sure On-Demand video services are included as essential upsells.
Don't skimp on the electronics, as they are the conduit through which your guests enjoy the media services. Splurge on the premium, oversized TVs or even make a home theater. Install great sound systems and consider the different smart home features. They can actually help cut costs on utilities by alerting you (or property management) to all kinds of settings and system use.
10.  Upgrade the Listing
And while you are looking for the best tips for family or luxury vacation rentals, consider your listing. Investing in professional photography is a must, especially when you realize that you have under one second to grab the attention of a viewer. Work with an experienced professional to get a good exterior shot to serve as the first image. Also, consider enhancing the listing with a virtual tour (i.e., video tour) and a floor plan as well as an overhead (drone) shot that shows the property from every angle.
You can enjoy a much higher ROI in luxury villas and family vacation rentals by using the tips and tricks we've supplied here. Think about the visual impact of the listing, competitively price the rental, and pack it with beautiful décor, comfortable furnishings and lots of amenities, and you will see great results.
Comments
comments