Exploring the islands and sights of the Caymans
If one of your top family vacation ideas is a visit to the Cayman Islands, it's definitely a good idea. Packed with things to do, they offer some of the world's best snorkeling and beaches. You can do island hopping quite easily among Cayman Brac and Little Cayman from Grand Cayman, or just opt to book one of the many fine, luxury villas available and stay put.
If you do pay a visit to one of the luxury vacation rentals, you should focus mostly on Grand Cayman villas (if that is your initial destination). While the two others (as well as tiny uninhabited Owen Island) are lovely and quiet, and well-worth a day trip experience, it is best to choose single vacation rentals as a base.  From there you can easily dart back and forth to the other islands and make the most of every minute.
Day One: Grand Cayman
Whether you have booked one of the island's honeymoon villas or chosen this destination as the best of your family vacation ideas, it is likely you will land on Grand Cayman. Once settled into one of the luxury villas or vacation rentals, it is time to plan your explorations of the island. A great way to kick off a visit is to head to its most famous attraction: Seven Mile Beach.
The beach is actually a series of beaches along a 5.5 mile stretch of flawless white sand. It is often listed as the world's best or most beautiful. If you have one of the luxury vacation rentals or honeymoon villas that line the beach, count yourself as remarkably lucky. If not, don't fret because all of the island's beaches are open to the public up to the high water mark (even at the most prestigious resorts).
Spend time locating the preferred areas of the beach – especially Governor's Beach and Cemetery Beach.
From the beach you can walk or bike to the National Gallery and see its amazing gardens and permanent displays. Another of the great family vacation ideas for the first day is to head to the site known as Camana Bay. This is a village dedicated to shopping and dining and can allow you to stock up on souvenirs.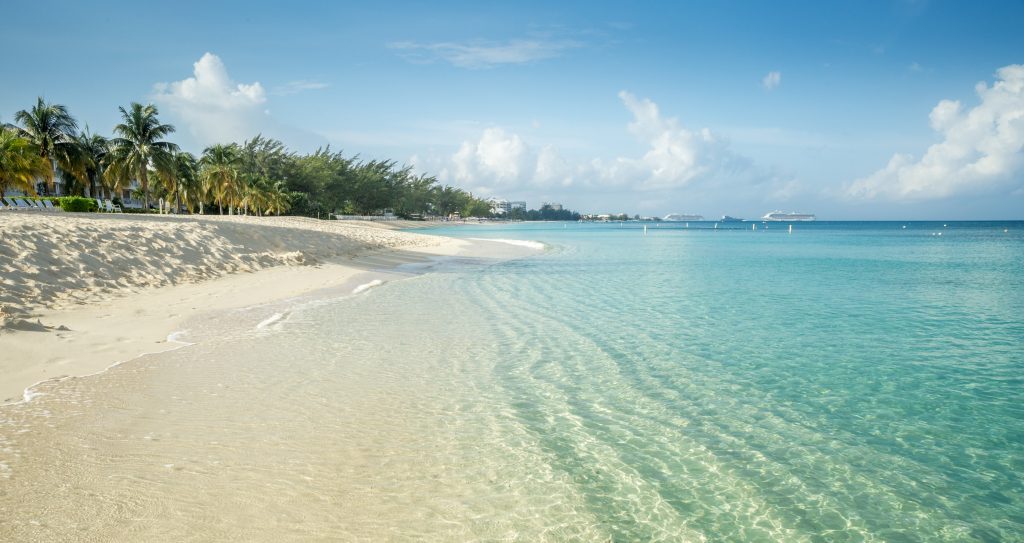 Day Two: George Town
The island's capital city is also a great spot to do some walking and explorations. Start at the National Museum and learn a lot about the history of the Cayman Islands. Nearby is the Craft Market where you can grab more souvenirs and then head to the historic district to see all of the original legislative buildings – dating to the 1920s and 30s.
A popular spot for dining in George Town is Paradise Grill which also features some snorkeling! After that, we suggest you head back to Seven Mile Beach to enjoy a bit of swimming, snorkeling and even for catching a sunset before returning to your vacation rental or luxury villa.
Day Three: Little Cayman
The smallest island, it has a historic resort, options for fishing and diving, and is ideal for renting a bike or scooter and exploring. If you want to visit a gorgeous beach, Point of Sand is your destination at the east end, and from there you see the "other" island, Cayman Brac. Look for some seashells here and head back to the Southern Cross Club's restaurant for a meal before heading home to Grand Cayman or taking one of the villas on the island.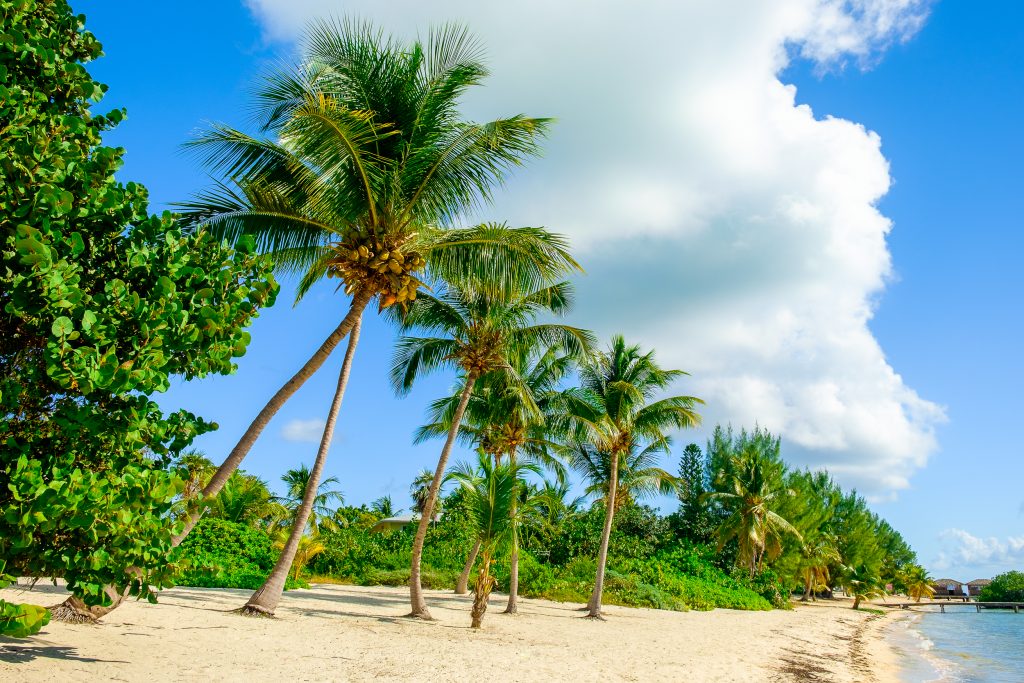 Day Four: Owen Island
Across from Little Cayman it is a good spot for a picnic and some water sports. It is uninhabited and pristine, worthy of a few hours spent exploring and enjoying. A lunch at the Hungry Iguana on Little Cayman is a good choice before returning to Grand Cayman later in the day.
Day Five: Cayman Brac
Larger than Little Cay it has more than two thousand inhabitants on the island and truly lovely sea cliffs. Visitors are welcome to stay at the island's resort or take one of the luxury villas. If you are a diver, it is here that you want to enjoy your Cayman Islands diving experience, but if not, the snorkeling here is remarkable, too.
Day Six: Back to Grand Cayman
Before leaving the region, whether you are staying in one of the luxury vacation rentals or not, you will want to take some time to visit highlights like Stingray City, booking a spot on a tour that boats travelers out to the area where rays are in great abundance.
Those looking for family vacation ideas may want to pay a visit to Cayman Turtle Centre: Island Wildlife Encounter or Dolphin Discovery Grand Cayman.
The Queen Elizabeth II Botanic Park is another way to spend some time on Grand Cayman during your final day of fun in the sun. It is lovely and home to some of the island's rare blue iguanas. Kids and adults also love the Cayman Crystal Caves.
Finish the day with a visit to Rum Point to watch a sunset and sip a cocktail while sitting on the dock or in one of the beach's many hammocks.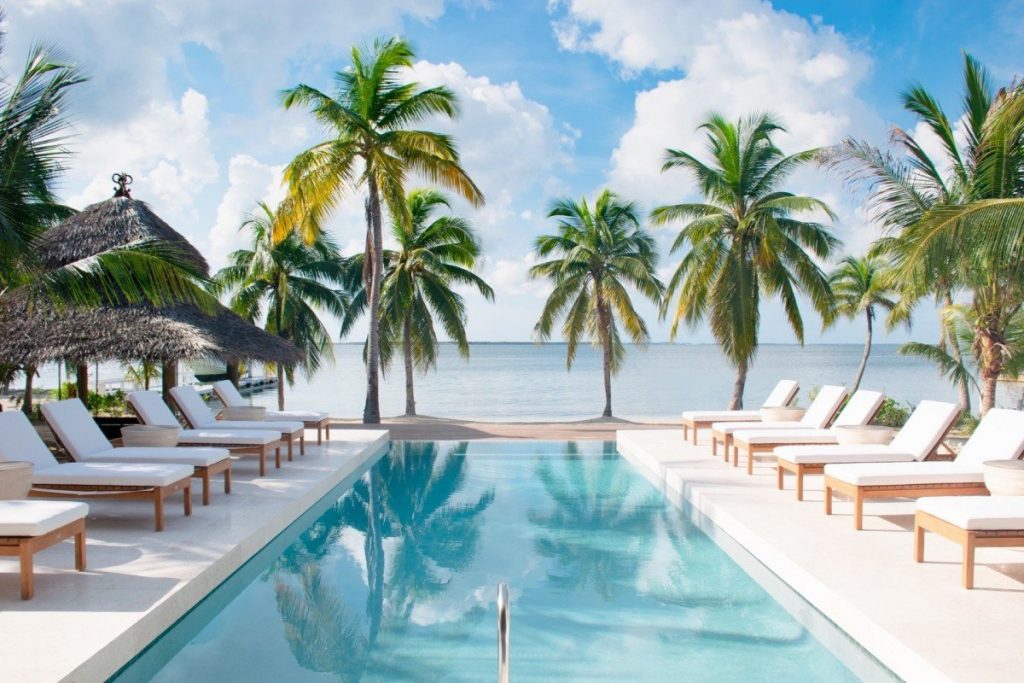 Day Seven: Return Home and Promise to Return
Most travelers who book vacation rentals in the Cayman Islands find that there is too much to see or do during a single visit. Spending time at one of the gorgeous beaches, doing a bit of snorkeling or diving, enjoying some of the fish fry and waterfront eateries, and savoring time in luxury villas is often enough.
However, if you want to explore all of the main islands, we've mapped out an easy way to do so. Whether you've booked honeymoon villas along the way or you are going to stay in the resorts on each of the smaller islands, you are sure to appreciate the fun and relaxation that the Caymans deliver.
As one of the best family vacation ideas, it is also a good choice for the honeymoon couple, the group looking into some time in one of the luxury rentals, and even solo travelers eager to relax and recharge.
Comments
comments