Spring break is not a fixed set of dates and is quite a dated concept. As one college site explained, the concept "of spring break began in 1938 with a swim forum event in Ft. Lauderdale, Florida. By around 1960, however, students had begun to come to the town in great numbers, and local businesses took advantage of this influx by offering specials…" Today, spring break is a period of time recognized around the globe.
You will hear it spoken of as Easter vacation, April break, spring vacation, midterm holidays, study week, and more. Students and everyday people from Asia, Europe, North America, South America and even the Pacific regions all participate in the spring break concept. For some, it is all about a party scene and lots of singles mingling. For others, it is a chance to get away during a lovely time of year and during a short respite from work or studies.
There are trends that come and go in spring break activities, and even destinations. For example, Ft. Lauderdale remains a popular destination with college students and young adults, but not so much for others. That is why there are so many family-friendly locations for spring break, and why the option for renting a family villa or luxury villa is a great idea.
The Locations for Luxury Villas and Family-Friendly Spring Break
When considering any sort of spring break with the family, it is important to choose a location that promises the good weather and scenery that has made the whole concept of spring break a popular one. For example, you might consider the Caribbean region, Mexico, parts of Europe, Oceania, and more.
The next part of the decision making process is to choose the sort of accommodation you want, and the amenities that matter the most. For instance, the following factors can be worked into your criteria:
Beachfront?
Pool?
Resort-like amenities?
Household staff?
Proximity to a popular town or destination?
Electronics?
Design and décor?
Concierge services?
Those are just some of the basics you can require for your optimal spring break with family or friends, and once you have those basics in mind, you can get a bit more refined. As an example, let's say you opt to head to the Caribbean and choose the super-cosmopolitan island of St. Martin. Will you opt for the Dutch or French side? Do you want to be in the hills or down by the water? Will you want to be in a resort-like setting or in a free-standing luxury villa?
After that, it is merely a matter of working your way through the options available through a trusted provider of family vacation rentals.
Luxury Villas Choice
For the 2020 Spring Break season, the following family-friendly, luxury villas are highly recommended: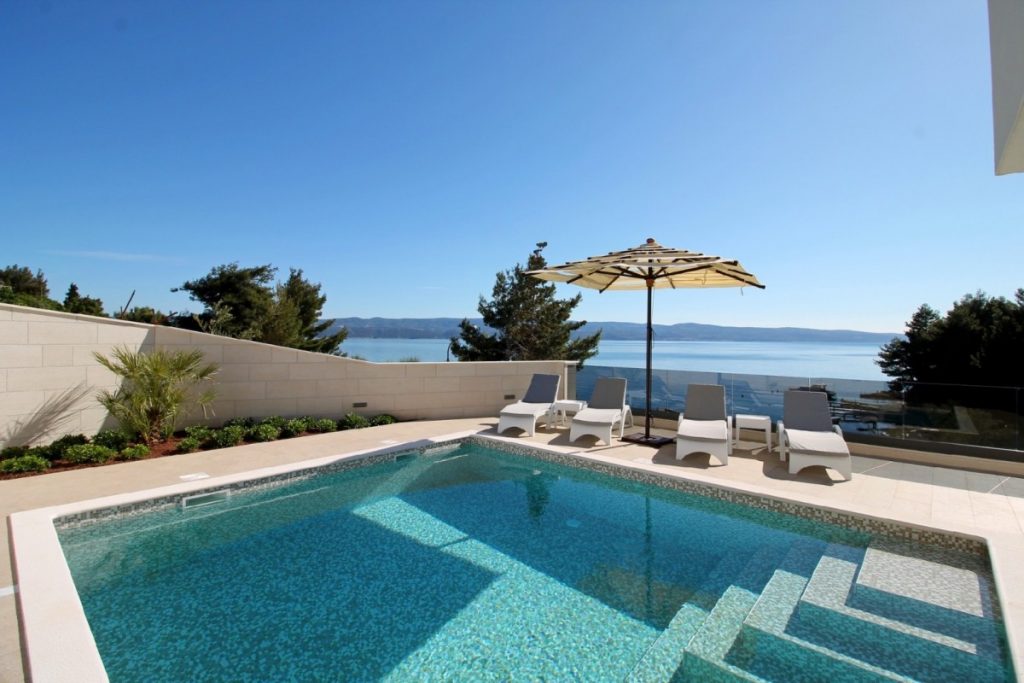 Located along the Split Riviera in Omis, Croatia, this gorgeous four-bedroom gem sits between Makarska and Split. It looks out over the dazzling waters below and yet features an array of onsite amenities that make it an ideal option for the group or family seeking the ultimate spring break.
There is a huge and private pool terrace, outdoor shower, and large garden. Upper level balconies offer al fresco living and dining spaces, and the modern interiors are welcoming but remarkably stylish with a modern edge. There is a home cinema, a fully-equipped gourmet kitchen, and the four stylish bedrooms all have large and elegantly appointed ensuite baths.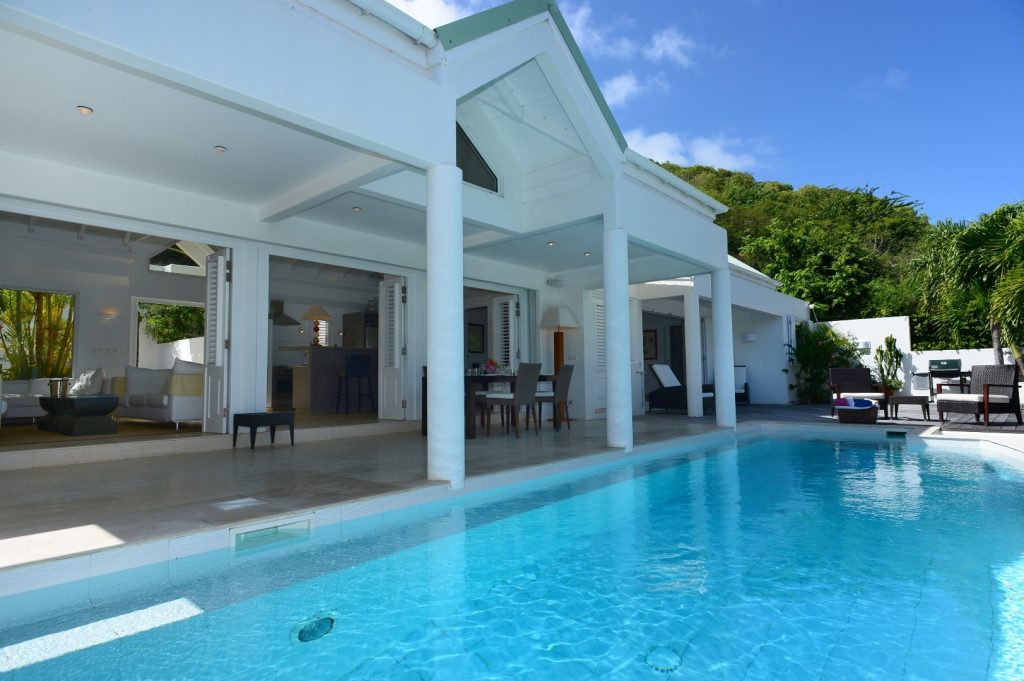 Part of the coveted Marigot area of St Barts, the three-bedroom luxury villa is a short walk to the beach, but offers its own stunning swimming pool area. Furnished as an outdoor living room and dining space (with barbecue), it also has an enormous, shaded verandah that serves as another al fresco space to relax.
With floor to ceiling doors that open all of the way towards the view, you enjoy sea breezes whether in the great room or the back sun terrace. There is a huge living room with entertainment system, a formal dining space, and the full-sized, gourmet kitchen. The villa has those three large bedrooms with private baths, but you'll find you spend most of your time outdoors beneath the gazebo, lounging in or by the pool and soaking up that amazing scenery.
Minutes to town, you can dine at one of the many excellent restaurants or beach shacks, do tons of shopping, and sightseeing, or just savor your family's company in a luxurious and beautiful setting.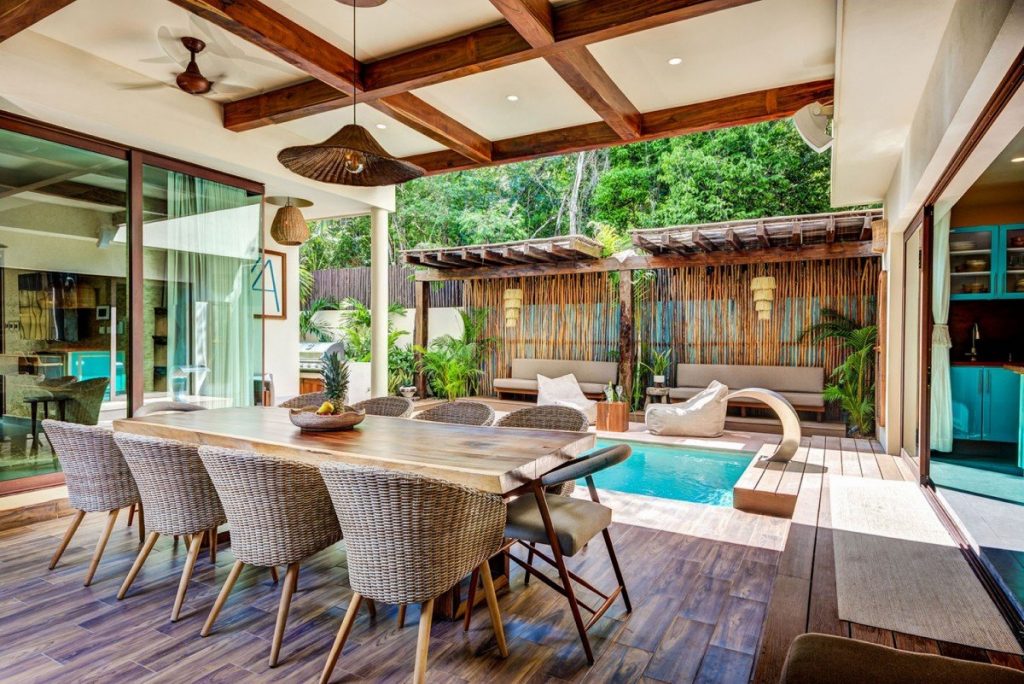 Give the family an educational and beautiful spring break with a stay in this Tulum area villa in the Riviera Maya region. Close to ancient pyramids that hover above the sea cliffs, this five-bedroom masterpiece is the ultimate jungle hideaway.
As a collection of huts and buildings, it erases the lines between the interior and exterior spaces. You'll love the intimacy of the private pool surrounded by gardens and screening of trees and palms. There is a dining space beneath the verandah, a lounge area and the open-air kitchen. With its floor to ceiling wall and bold turquoise palette, it is an inspired spot to whip up meals or drinks.
The use of natural materials for the building and furnishing gives this a wonderfully rustic and yet modern feel. There is an open air upper terrace and the stylish interiors include a home cinema, enormous lounge, and formal dining spot.
That is only three options in three areas of the world that are not the typical spring break destinations. Don't limit yourself to the usual spring break spots with their crowds and party atmosphere. If you crave privacy and luxury just steps from the best sightseeing and dining options, then consider a spring break in one of the luxury rentals above. Choose correctly and you might enjoy the services of a private chef or a catered meal or two each day, the use of a car or driver, and more.
Comments
comments