The area known as Chamonix-Mont-Blanc is home to an enormous range of mountains and ski slopes in France. It contains a series of charming towns and villages, including Chamonix. This is not a "ski in – ski out purpose-built resort" as one expert has noted, but is a town that has emerged as home to some of the finest mountaineering and skiing in the world.
Chamonix itself has two ski lift areas, Le Brevent and the Aiguille du Midi, and is where many visitors enjoy direct access to the skiing along with the delights found in the town. Luxury rentals or chalets are abundant in the town of Chamonix, and there is a distinct culture built up around them. This makes it a premiere and coveted spot for a winter (or summer) holiday.
However, if you are a non-skier, you may feel it is not the right destination for you. That, however, would be a wildly inaccurate way to look at Chamonix. After all, many luxury villas are like resorts in their own right and will include:
Indoor pool complexes with terraces, as well as pools that can be used both indoor and out at the same time!
Saunas
Hot tubs
Home cinemas furnished with individual lounges and high end entertainment systems
Children's quarters with game rooms
Gourmet kitchens
Immense great rooms with fireplaces
Onsite spa services
Fitness centers, and more
On top of the onsite amenities that could make the chalet an idyllic retreat for the non-skier, and allow them to remain busy throughout the days that their companions are on the slopes, there are many chalets that would also make private chefs, cooking lessons, butlers, housekeeping teams, and other amenities readily available.
Many chalets and villas also come with the use of a car and driver, meaning that the non-skiers in the group can easily head into the different towns and villages to enjoy the cafes, shops, museums, and many recreational activities that include everything from indoor water sports to fitness centers.
When You Don't Ski
If you are not ready to enjoy a "staycation" inside of a luxury villa or chalet, there are many other activities that can be enjoyed in Chamonix by the dedicated non-skiers of the world. They include:
Exploring the town's art and cultural scene
You may not realize that the town is full of galleries and museums until you take the time to wander its charming streets and squares. The most popular include the Musee Alpin with an ever-changing array of displays, the Maison de la Memoire et du Ptarimoine which is a local heritage center, and the Espace Tairraz Crystal Museum sure to fascinate all. There is also the Maison des Artistes  and the Salle Olca for contemporary art and music.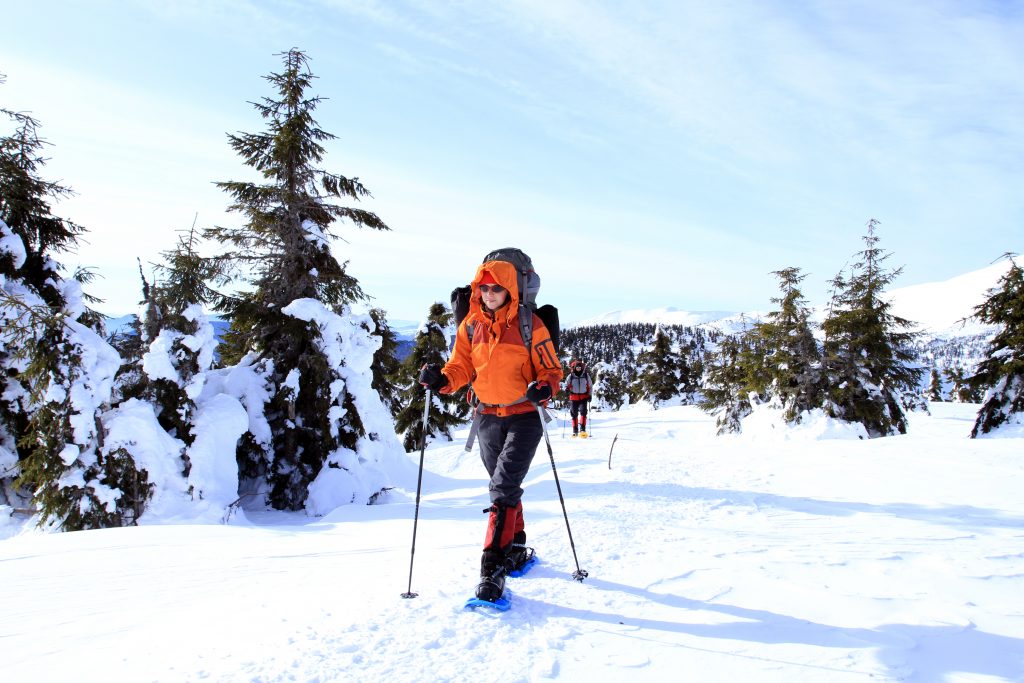 Hiking
Guided walks and hikes are a year-round favorite for those visiting what is easily one of the lovelies and most picturesque areas of the region. Guided tours can also incorporate other activities, including photographic tours, snowshoeing or cross country skiing tours, and more.
Take to the skies
There are helicopter tours of the area that can also allow you to take amazing photos. They can be "weather dependent," so make sure to leave room for re-booking if winter weather keeps the helicopters grounded. There are also paragliding options for the more adventurous.
Ice climbing
If you are interested in mountaineering, Chamonix is considered the world's top mountaineering destination. That means you will find some of the world's best instructors and the best conditions. You can book time with an expert mountaineering guide and have them equip you and show you how to master the ice falls and mountains of the area safely and effectively. You won't need any past experience or specialized training to enjoy a day or two on the ice.
Snowshoeing
Whether you are new to this activity are well-versed in how it is done, nothing can easily compare to sliding into some snowshoes and exploring the different trails available in Chamonix. We do suggest a guided experience to ensure that you remain on the safest paths and even get some extras like a picnic lunch and a ride home after a lengthy hike into the Chamonix wilderness.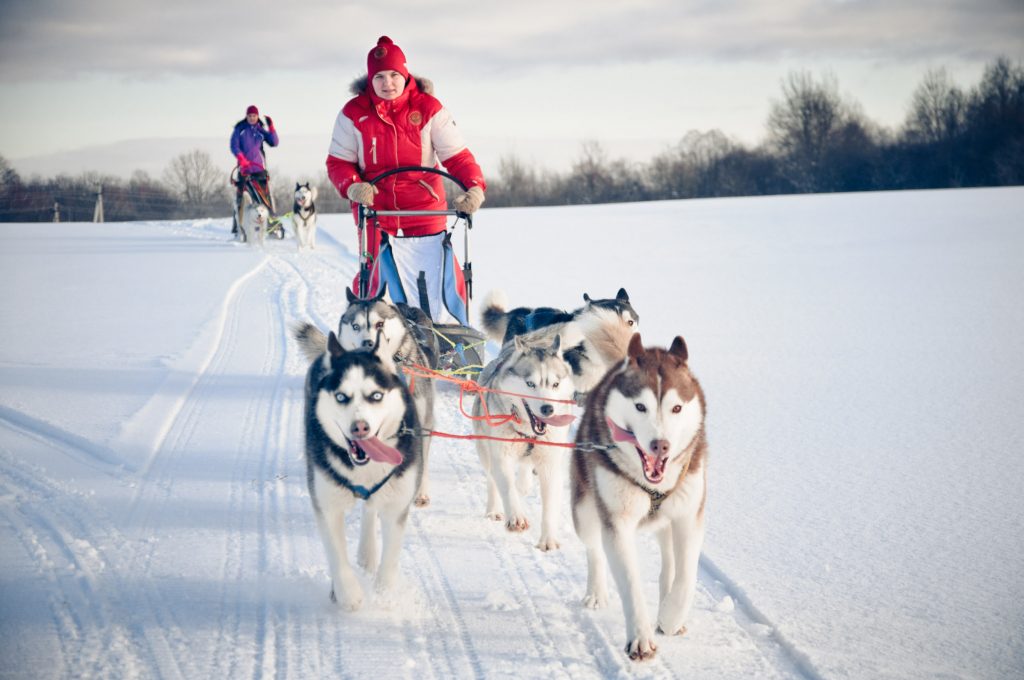 Mushing
Technically, husky sledging. Imagine the fun of stepping into an authentic sledge and riding along as a team of dedicated and highly trained dogs pulls you through the charming woodlands of Chamonix. If you are over the age of eight, you are allowed to run a team and most who enjoy this non-skiing activity find it to be a favorite.
Ride the Mer de Glace
This 100+ year-old train has been making its way from Chamonix and up the mountain for a century. It is also known as the Montenvers train and it takes you up the longest glacier in all of France. It can be overwhelming for some, and you pass from tunnels of rock to the glacier itself (at over 1900m). You can take time to explore the glacier, visit the ice caves, see the the Glaciorium and the historic Grand Hotel du Montenvers, and visit the Temple of Nature. Guided tours into the crevasses are possible, but not for the faint of heart.
Wine tasting
Perhaps one of the easiest and yet educational experiences for non-skiers is to enjoy a wine tasting. This is, after all, France, and you can savor some of the area's finest vintages with excellent food pairings. The village has several spots that are noted for regular wine tasting opportunities, and professional sommeliers guide you through the experience and introduce you to the best options from different regions.
So, if you were worried that there would not be many things to do in Chamonix for a non-skier, this list should reassure you. We did not even mention shopping or dining available, which could comprise the majority of your winter holiday in this lovely and appealing mountain town.
Comments
comments