There is that old phrase about "killing two birds with one stone," and if you are looking for a unique spot to enjoy your Easter holidays, AND you want to get one last good skiing holiday under your belt before the season ends, consider spending Easter in the Alps.
As the travel team at The Telegraph explained recently, "Easter Sunday falls on April 12 this year, and while some lower ski resorts close before this, a good many, particularly in Europe, are still open for business into May. While sunny conditions have been the hallmark of recent weeks in the Alps, plentiful snowfall at the beginning of the season means there is a good snow base on the pistes."
And while good conditions are always appreciated, the opportunity to stay in a premium villa and close to villages with lots of Easter celebrations and activities is also a great option. The most highly recommended spots for late Spring skiing over the Easter holidays include:
There are many myths about skiing around the Easter season (i.e. the resorts are closed, or everything is overcrowded because of school holidays, or the snow is there but not ideal), and yet all of them are false. The only persistent rumor that is true is that the weather can be bright and comfortable, making a ski holiday even more enjoyable.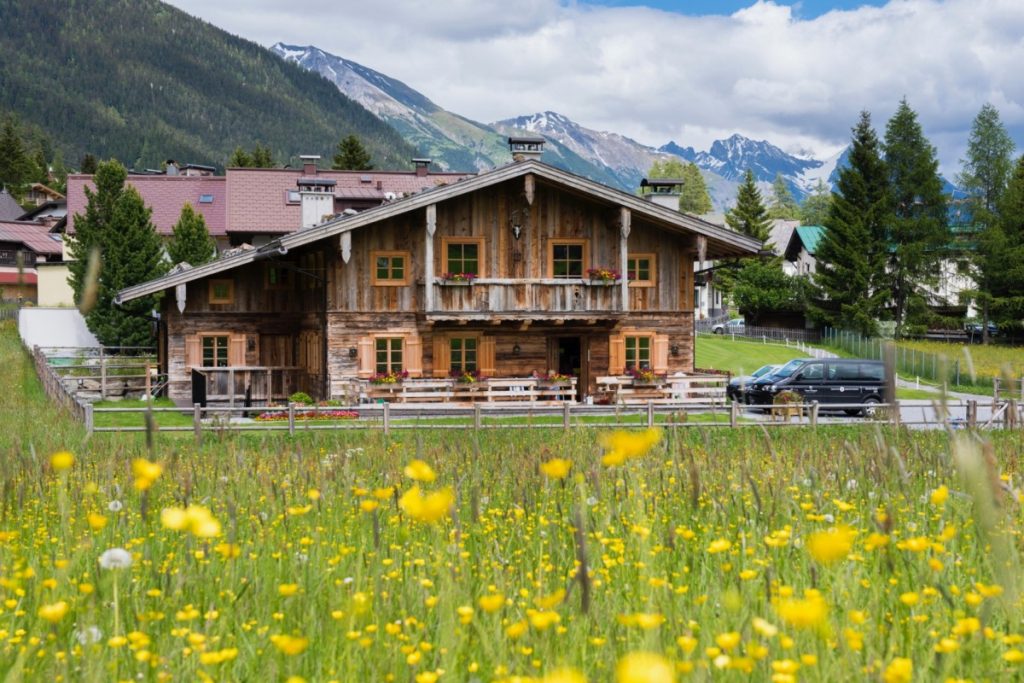 St Anton
For those unfamiliar with St Anton in Austria, it is time to familiarize yourself with this expert-level destination. As the team at The Telegraph noted, it has "cult status" among snowboarders and skiers because of its amazing amounts of snow. It is also described as the "spiritual home" of apres ski because of its two famous bars and over the top night life. Yet, if you want European charm, the small downtown area is really just a quaint village with one may thoroughfare heavily lined with old inns and charming hotels, lots of cafes, and many little shops.
Another expert said there are many reasons to book at St Anton for the Easter holidays and they include the option for enjoying the "milder temperatures, blue skies and sunshine. The perfect conditions for late extended lunches that last to après-ski…" This same expert also noted that it is the perfect time for younger families because of the great temperatures and the softer spring snow that make it a good time for novices. There are also two Easter-specific events – an Easter Egg Hunt on the Savonnette nursery slope and an Alpine Easter Mass in the heart of the nearby village's Baroque church.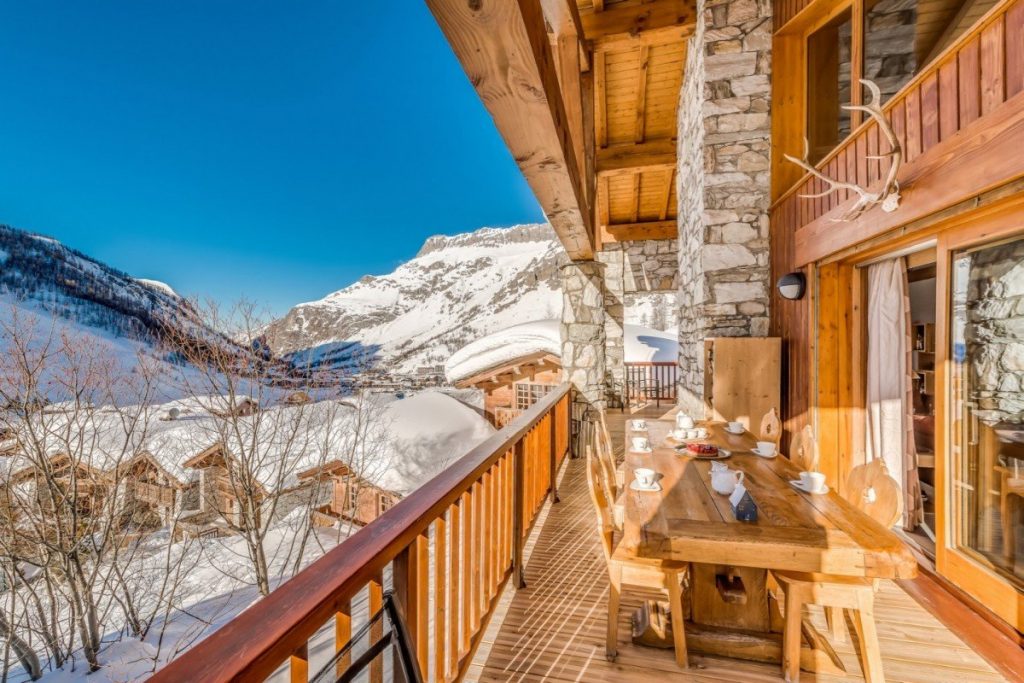 Val D'Isere
Another article from The Telegraph noted that the "lifties" of the Val D'Isere area always work hard to hide Easter eggs on the resort's nursery slope and make their free Easter Monday egg hunt a popular event. That alone is enough to consider it as a good spot for your Easter holiday, however, just as St Anton has idyllic conditions, Val D'Isere does too. In fact, it is often said that spring is "probably the best time of year to head to Val d'Isère and in particular for those with younger families. In contrast to the often harsh temperatures that can be experienced during the February Half Term, which can be very uninviting for little ones and parents alike, spring weather delivers more frequent bluebirds days and sunshine." It too has softer snows and thinner crowds.
The Val D'Isere area is not as expert-specific as St Anton, and its variety of terrains means that a family can find something for everyone. There are the nursery areas and gentler slopes without the need for lifts, and every lift is free of charge to ensure your beginning skiers feel comfortable. The days of later winter or spring are ideal for snowshoeing adventures. As one enthusiast explained, "Take the Solaise bubble on a pedestrian pass and head to the top of the mountain. Off the back of where the bubble exits lies a beautiful lake, Lac Ouellette… In the depth of winter, the lake is a frozen flatland of snow towered by white giants, a spectacle in itself. However, come Spring a new beauty begins to reveal itself as life creeps back to the mountains. A lovely activity for a sunny day, going for a stroll along the path circling the lake."
Here too, there is the Alpine Easter Mass at the Val D'Isere church, an 11th Century beauty that features an Alpine choir, horns, and bells that will be sure to enhance any Easter Sunday.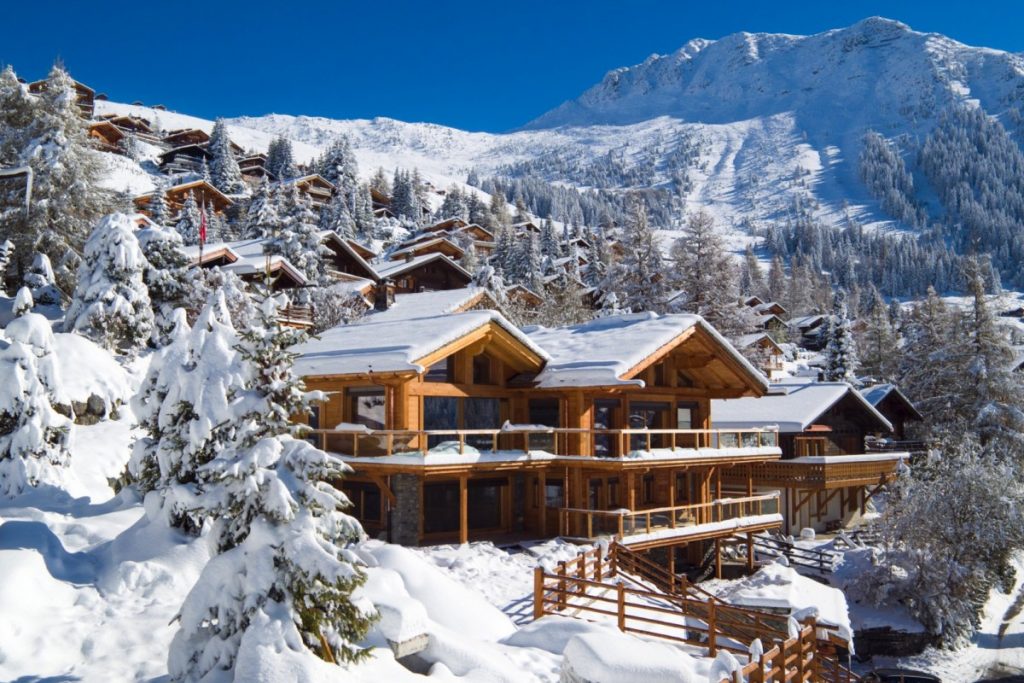 Verbier
Noted for its amazingly luxurious chalets and its dynamic apres ski culture, it is also at one of the highest altitudes, making Verbier the ideal spot for a late winter or Easter getaway. While there are many expert runs, there are also a lot of gentler routes for novices and children to enjoy. The altitude does make it one of the top choices during the later season holidays, but it is also a great spot for taking the kids who enjoy the many Easter themed activities that take place during the entire holiday week.
As one enthusiast noted, "themed activities throughout the week including egg hunts on and around the slopes and resort, an Easter egg race and the increasingly famous Easter themed après ski parties." The temperatures are incredibly comfortable ensuring you can sit outside at one of the many restaurants with verandahs and enjoy the view and the special Easter dishes and treats.
So, whether you are eager to enjoy some late winter or spring skiing, and you have some time during the Easter holidays in which to do so, the three spots above are great options. With lots of holiday-themed activities for people of all ages, great conditions, nicer weather, and thinner crowds (for the most part), they are each a good choice. The fact that all three are homes to luxury rentals make them even more appealing, and the option for enjoying a sunny day on your own terrace, in your pool, or lounging by the fire will make any holiday even better.
Comments
comments