If you appreciate guidance from travel experts, it is likely that you pay sharp attention to the entire team of Conde Nast. Long noted for recommending only the finest and most luxurious destinations, they have pointed towards The Maldives as a spot to visit "right now." Also identified as one of their 30 top destinations for 2020, and especially the spring of 2020, we think you should take some time to determine if it is the right spot for you.
As they noted in their list of 2020 hotspots, The Maldives is an "island cluster in the Indian Ocean," and famous as a "honeymoon mainstay." As they continued, it has "year-round temperatures hovering in the low 80s, and rarely suffers from rain outside monsoon season in November. The best weather, though, is from January through March, when the water is at its calmest and the sky a permanent sapphire-blue."
And is it just the weather and beautiful surroundings that they identify as the reasons travel aficionados should pay a visit? No, they go on to indicate that it is a must-see location because it offers:
Some of the best diving and snorkeling in the world
Its many reefs are at risk of disappearing due to bleaching, and many are visiting now fearing it may be too late even a decade in the future
It is home to some of the finest luxury rentals and resorts in the world
Over the water bungalows and luxury villas that are unmatched anywhere else
It has a balance of relaxation and adventure opportunities
It retains a pristine and "leave-the-real-world-behind" atmosphere
Remarkable roadside markets and some of the freshest foods available
The opportunity to see bioluminescent phytoplankton
The famous Maafhushi shopping street that ranks as one of the most photographed areas in the region
Unmatched sunsets over the Indian Ocean
The opportunity to see mass gatherings of manta rays or dive with whale sharks
As you can see, that is a list of both adventures and relaxing and recreational options. Sample local foods or dive with whale sharks, watch epic sunsets from your over the water bungalow or stay up late and wait to see that bioluminescent plankton; there is always something unique to see or do.
However, it is the over the water accommodations that continually attract honeymooners and others, and if you are interested in learning more about them, we've identified several for you to consider, plus a few "onshore" options packed with luxurious amenities and comforts.
Luxury Villas of The Maldives
Konotta villas can be found on land or over the water. A one-bedroom overwater villa at the amazing resort will provide solo travelers or couples with a private deck, an infinity-edge pool, a separate living room with views of the sea, and the bedroom that opens to the deck. There is an ensuite bath with a rain shower and soak tub, and you enjoy a pavilion with lounges. Your overwater bungalow also features an entertainment system, 24-hour room service, and an outdoor shower.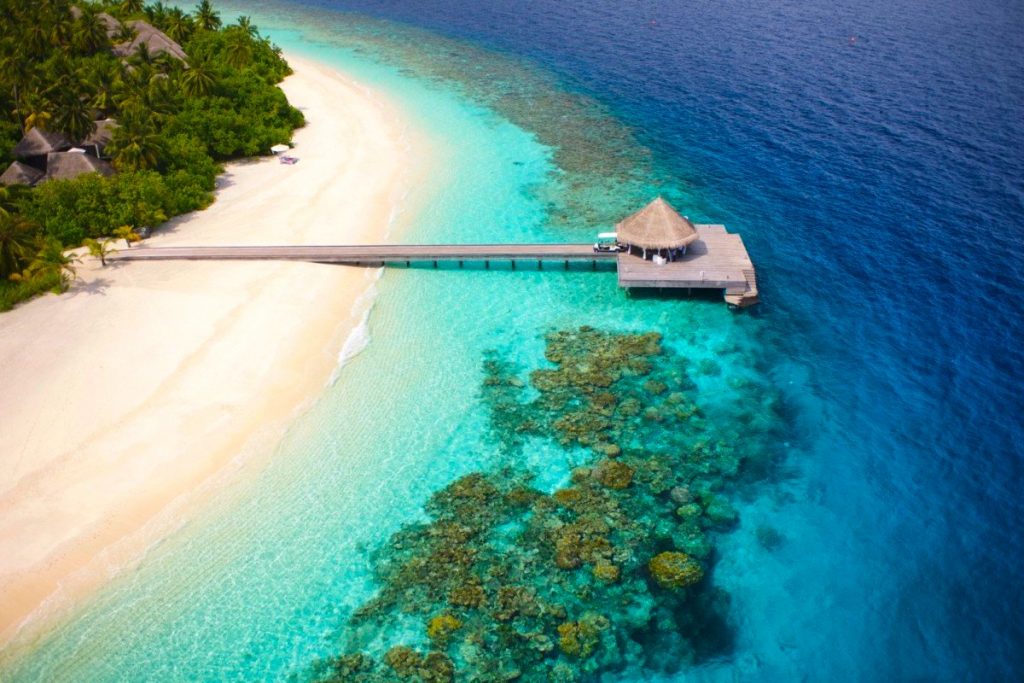 Of course, you also have the many services of the resort at your beck and call, including a host, a personal concierge, and more. The same applies to the beach villas and the lagoon villas. You can find premium overwater bungalows with sunset views and larger villas with two to three-bedroom options. If you are traveling with a group of discerning friends or your family members, the Grand Konotta Villa may be your ideal spring destination.
With room for up to six guests, it is a full-sized, overwater villa that offers unimpeded views and the ultimate in private luxury. The chef comes to the villa each day to make meals, there are spa and yoga treatments provided in-house, and watersports gear is delivered whenever desired. It is a multi-story bungalow with an array of al fresco living and lounging spaces, and its infinity-edge pool is the only one to gaze out directly at the sea without any neighboring bungalows within view.
Konotta is not the only area with remarkable properties, and the SFushi or Soneva Fushi is a luxury beach resort with amazing waterfront villas. All are private retreats and include the full gamut of experiences and services that the resort offers. These include everything from private picnics on your own atoll and lagoon, glassblowing instruction, full spa experiences, technology-free zones, celestial observations, diving options, and more.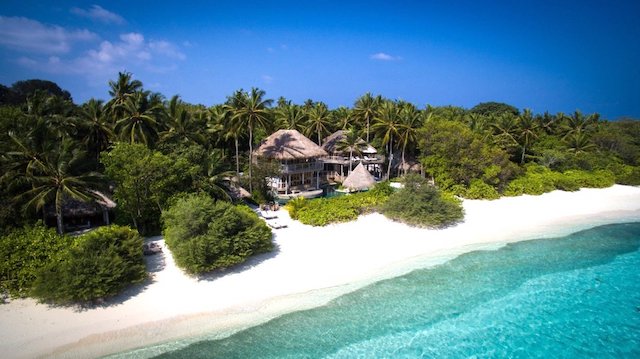 There is five-star dining in the treetop garden restaurant, the culinary theater space, and more. The resort has individual retreats, like Sunrise Retreat with its grass roof and multiple levels of outdoor living, a three-bedroom villa suite with pool, and classic villas of many different sizes, but each boasting a pool and a unique design. There is also the enormous Jungle Reserve ideal for a family holiday or even a destination event with its multiple structures, enormous private beach, and premiere services.
The Maldives are so popular that they have also attracted the attention of the Four Seasons resorts and you can book an over the water bungalow in the two-bedroom, three-bedroom or larger size. There is even the Voavah Private Island option for the ultimate retreat from the real world. Other properties include Anantara Naladhu with ocean villas and a full ocean house.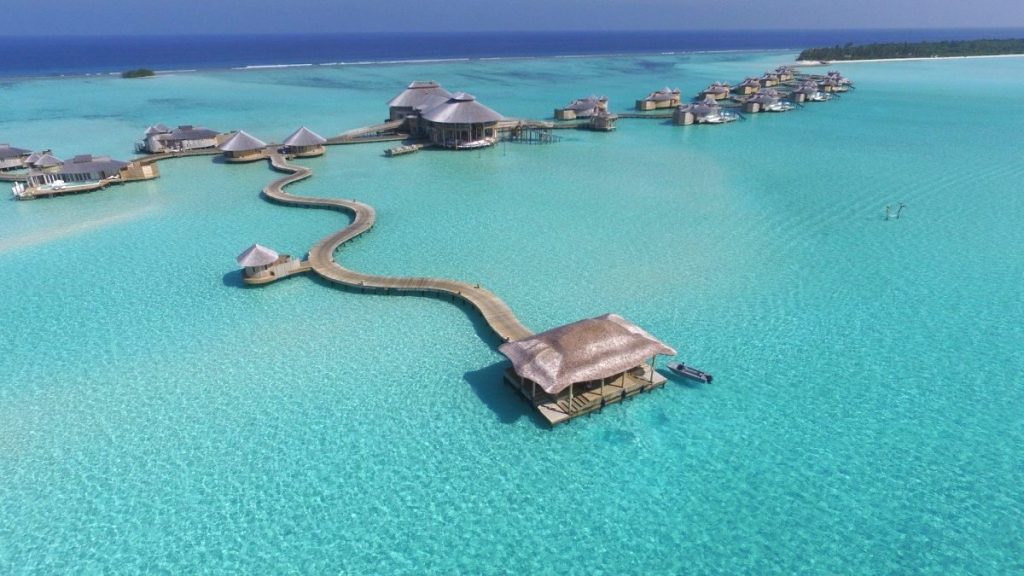 Soneva Jani is another over the water hotel noted for the luxury villas and bungalows. Their one-bedroom water retreat is the ultimate hideaway with a private pool and deck, and lots of screening to ensure you enjoy sunbathing and relaxing in privacy and style. They also have an entertaining option that includes a slide into the sparkling waters below. Soneva Jani has one to four-bedroom bungalows over the water, and all will feature those coveted amenities, including slides, pools, terraces, and round the clock service.
With so many options, and all of them as luxurious as the next, it makes sense to look towards the Indian Ocean and the Maldives for your next getaway and remedy the winter blues long before summer begins.
isleblue.co/…/villa-konotta-1br-sunset-overwater-villa
Comments
comments