Honeymoons can be ruined by the wrong choice in destination. Choose a romantic spot like a Caribbean island and yet opt for one of the villas in the busiest areas, and the romance factor is likely to fade. That is why you will want to explore your options for honeymoon villas in the most romantic destinations possible.
Right now is a great time to consider the most romantic European destinations with luxury villas ideally suited to the honeymooning couple. Luxury vacation rentals are readily found in the following areas, and any of them would be perfect for your honeymoon or romantic getaway: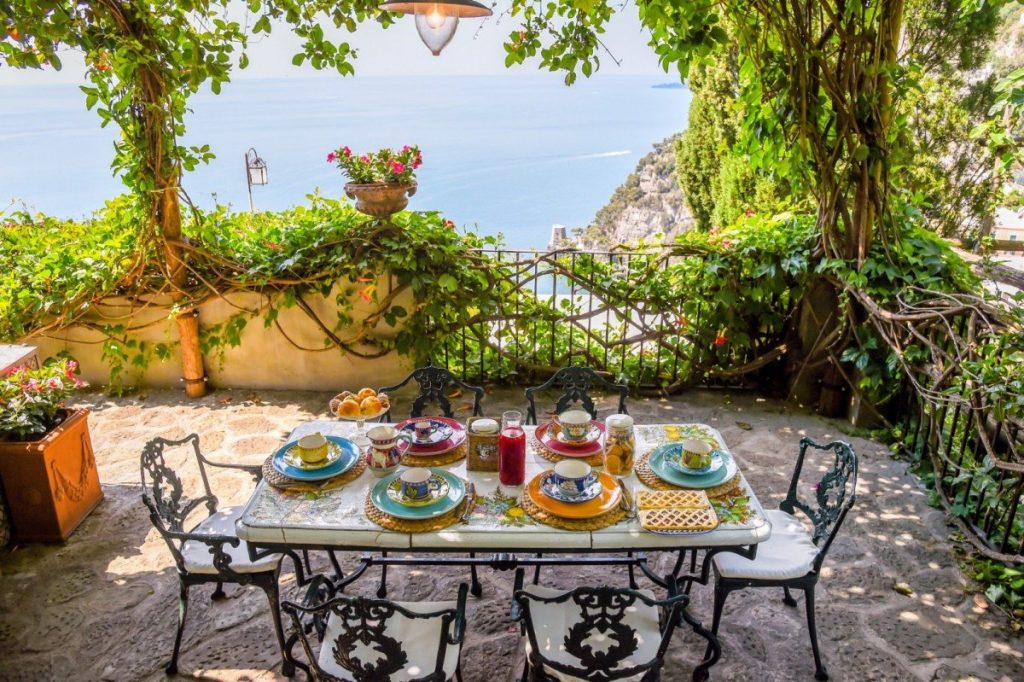 Amalfi
More frequently called the Amalfi Coast, it is (as one travel writer gushed) "one of Italy's most enchanting destinations. Along this breathtaking strip of coastline, discover colorful towns backed by rugged mountains and fronted by bright blue seas, romantic vacation getaways tucked away in the hills, many historic sites, and countless natural attractions."
That is likely to sell anyone on the idea of a holiday in the area, and especially in one of the private villas situated in the best spots. Just south of Naples, it is a region famous for its villages perched in the cliffs above the sea, with cottages and buildings painted in any number of gentle pastel hues. Lots of small harbors and areas ripe with groves and flowers, it is also a fragrant spot during the warmer seasons.
Historically popular with Roman emperors of the past, it has been a premiere holiday destination with many luxury vacation rentals and villas for centuries. If considering booking one of the charming honeymoon villas of the Amalfi area, it is important to orient yourself to the region.
It is, as noted, the Amalfi Coast and it is part of the Gulf of Salerno that runs from the town of the same name and west to the town of Positano. It then merges with the Sorrento Peninsula, where some of the most famous beaches in Italy are found. The famed Isle of Capri is in this region, too, and makes for a great day trip from one of the luxury villas well-suited to a honeymoon.
The most appealing towns to visit or to consider when booking honeymoon villas are "Vietri sul Mare, Cetara, Maiori, Minori, Ravello, Atrani, Amalfi, Praiano, and Positano."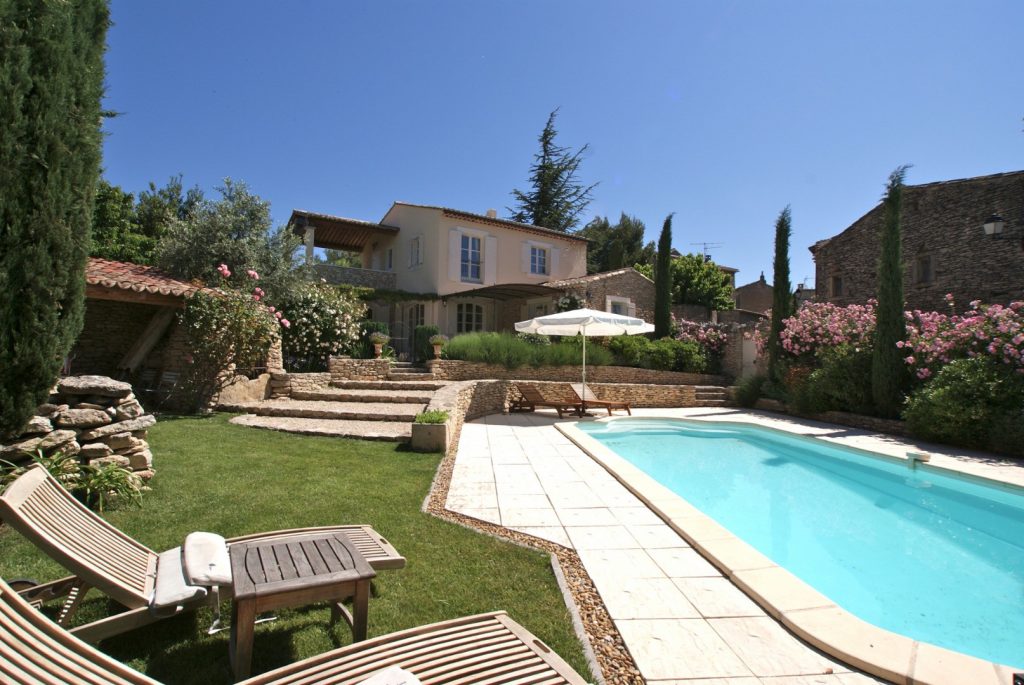 Provence
While many people think of Paris as the region of France more suited to honeymoons and luxury villas or properties, Provence and the Cote d'Azur are great competitors for that role. These regions face the Mediterranean Sea and are bounded by the Rhone Rive to the west. With influences from Italy at its eastern border, Provence is a place where many travelers fall in love with the landscape, making it ideal for honeymoons in luxury villas.
With Roman ruins, a wonderful farm-to-table culture, medieval towns and churches, and roads suited to hours of easy and gentle bicycle travel, it is perfect for the honeymooning couple. As one writer noted, "Provence is the kind of place that harkens back to yesteryear—when sun-soaked days were spent chatting with neighbors in your hilltop village or sipping wine in a quaint courtyard beside a medieval cathedral," so a slow and quiet pace will prevail.
Some of the best spots for honeymoon villas and luxury villas in Provence are located in the areas around charming Arles and Aix-en-Provence. Valensole is home to lavender fields and Antibes, Saint-Paul-de-Vence and Cagnes-sur-Mer are home to amazing museums, and vineyards and wineries are around every corner. And for an unforgettable experience at a market, Cours Massena is a must.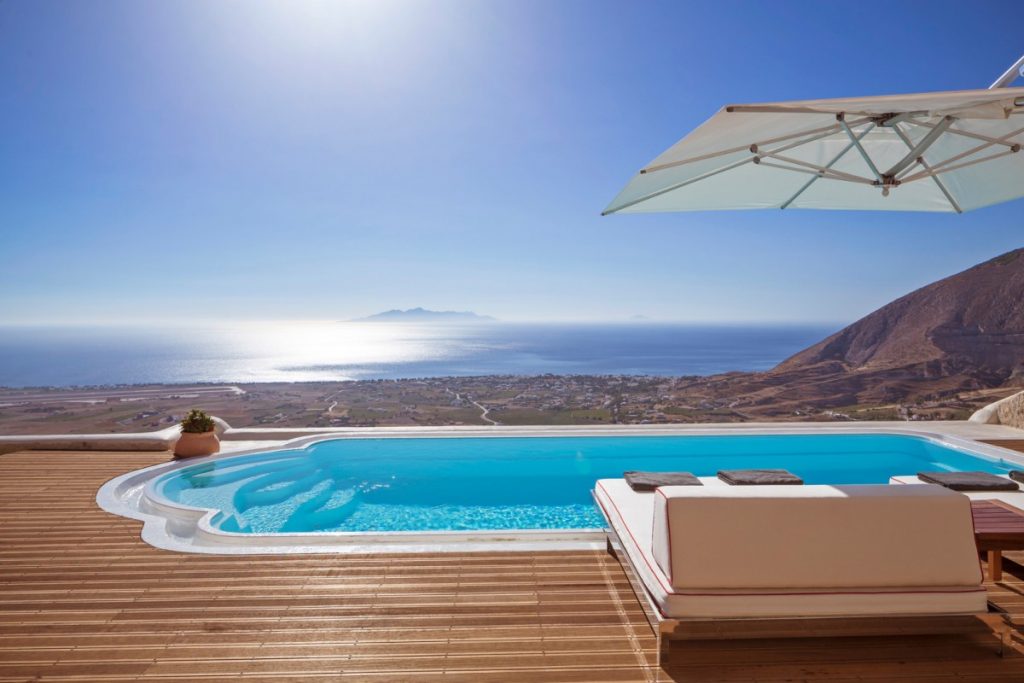 Greek Islands
Another destination with many luxury villas and honeymoon villas, and also described as ideal for couples is Greece, and in particular, several of the islands that dot its shores.  As one writer noted, it is an area with the "ingredients for the perfect romantic trip to Greece might include pretty bougainvillaea-filled streets and romantic open-air restaurants. Beautiful boat trips and hikes to take in the hot thyme-scented scenery. Secluded beaches. Perhaps a daybed for lounging by the pool or sea. A dash of solitude, a smattering of incredible views…"
This is the ultimate description of a romantic setting, and add to it the wide availability of luxury villas, and it is the perfect region to consider for a honeymoon. Which of the Greek Islands are the most recommended for their luxury vacation rentals and honeymoon villas? In no particular order they are: Santorini, Folegandros, Astypaleia, Milos, Rhodes, Amorgos, Naxo, Paros, Hydra, Kefalonia, Koufonisia, and the ultra-famous Crete.
Each will have its main towns, most will have old towns, and many have beach resort areas and coastal destinations. There will be luxury villas on all of them, and if it is to getaway to a place with flawless weather, great food, and immense beauty, any of the Greek Islands mentioned (plus many others), will provide a great solution.
Croatia
Set along the Adriatic coast and directly across from Italy, Croatia is described by many as a sort of crossroads or overlap of central and southeast Europe. It is full of amazing history and architecture, and is bordered by some of the loveliest and culturally rich countries in the region. Montenegro, Hungary and Slovenia are among them, but Croatia is a sort of melting pot of many cultures.
Its coastal towns are home to luxury rentals and honeymoon villas, and couples will love exploring the ancient forts or taking pleasant boat rides along the waters. There is also a great deal of hiking and inland exploration, including vineyards and a farm-to-table culture.
The top towns and cities to consider when booking luxury villas for a honeymoon are Dubrovnik, which is part of a UNESCO world heritage site, Split, which is the country's second biggest city and close to the Dalmatian Islands (another spot ripe with options for romantic villas).
There is also the thriving city of Zagreb with its remarkable surroundings and ancient history and the Zagorje region for amazing road trips.
There are many other spots for romantic holidays in Europe, and most offer luxury villas sized for two. The destinations above, however, rank as some of the very best if planning a honeymoon or romantic escape this year.
Comments
comments