The BVIs or the British Virgin Islands have long been a favorite getaway for those who want year-round good weather, natural beauty, excellent seas, and lots of options in accommodations, dining, and shopping. Did you also know it is a preferred honeymoon or romantic getaway destination? None other than experts like those at Martha Stewart Weddings have repeatedly noted it as a preferred destination, saying "What's more romantic than honeymooning on a Caribbean island? Honeymooning on several of them. That's easy to do in the British Virgin Islands, a volcanic archipelago of more than 60 sandy spots that are renowned for their beaches, snorkeling, and sailing."
While you can choose from Virgin Gorda, Tortola, Necker Island, and Oil Nut Bay, among other locations for your choice of the very best in luxury rentals, you will want to take advantage of your location and pay a visit to excellent beaches, restaurants, and more.
Staying in the BVIs
To get started, consider that the British Virgin Islands are home to many luxury BVI villas. For example, Necker Island is owned by Richard Branson, and you can rent charming homes right along the waterfront, or the entire island. There are two and three-bedroom luxury villas perfect for that retreat or honeymoon, and they will often in clude private pools or beach access (or both), beautifully designed interiors, sunny and private terraces with generous amounts of al fresco living space, and more. Interiors will include gourmet kitchens, luxury linens in elegant bedrooms, and non-stop views out of every window. Count on Wi-Fi and entertainment systems, and generally all that you would need for a lengthy stay in comfort, quiet, and relaxation just for two.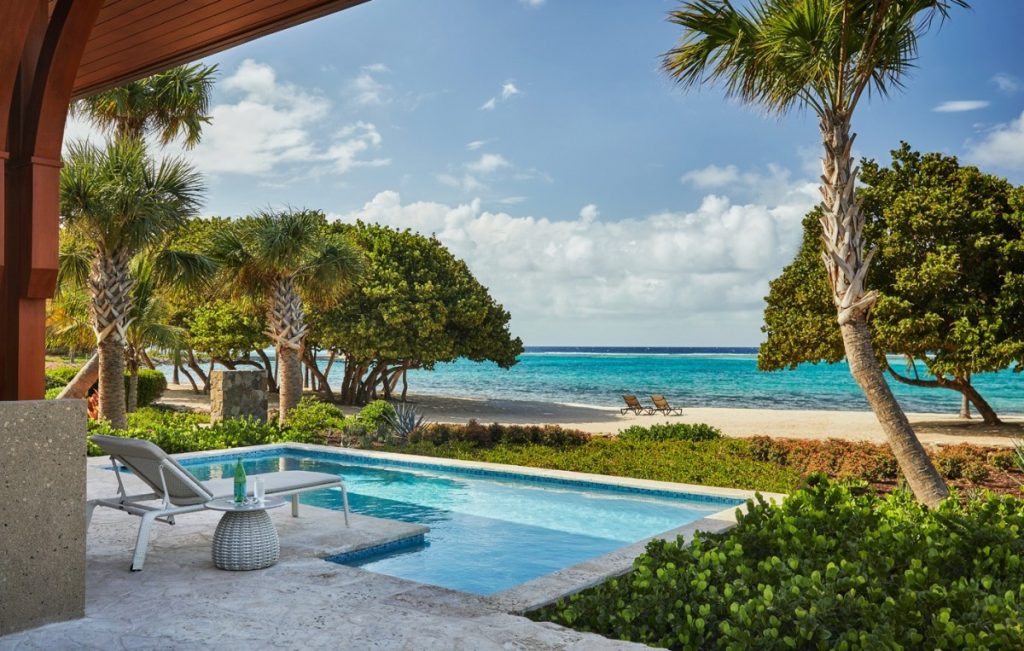 Eat, Drink, and Play
Naturally, you will also want to head out into the area and explore all of the famous eateries and other activities that bring so many to the British Virgin Islands every year. If the two of you are eager to savor time in the famous beachfront bars, Jost Van Dyke is the area. White Bay is what is often thought of as the heart of the beach bar culture and Soggy Dollar Bar as one of the most famous. Though you might be floating on the famous "cloud nine" during your honeymoon, you can sample the drink known as the Painkiller during your visit there, and say you enjoyed one of the area's more historic drink.
Norman Island is also home to a famous beach bar, Willy-T, which is a floating bar anchored offshore and renowned for its conch fritters and its swimming platform. You can also go to the island of Anegada to try the local lobsters and the drinks at the beach "shack" known as Big Bamboo.
Dining should include a bit of the more "high-end" during a honeymoon or retreat for two, and if you are in the area of Oil Nut Bay, a meal at the Beach Club Restaurant is in order. On Peter Island, Deadman's Beach Bar and Grill is famous for its Caribbean cuisine, and at Virgin Gorda, you'll want to head to the beachfront for a meal (or two) at Cocomaya, which is well known for its Asian-inspired dishes.
Saba Rock is a tiny resort, and you'll have to pay a visit by boat if you are eager to dine there, and you will be because it offers delicious dishes and its own take on the Painkiller cocktail.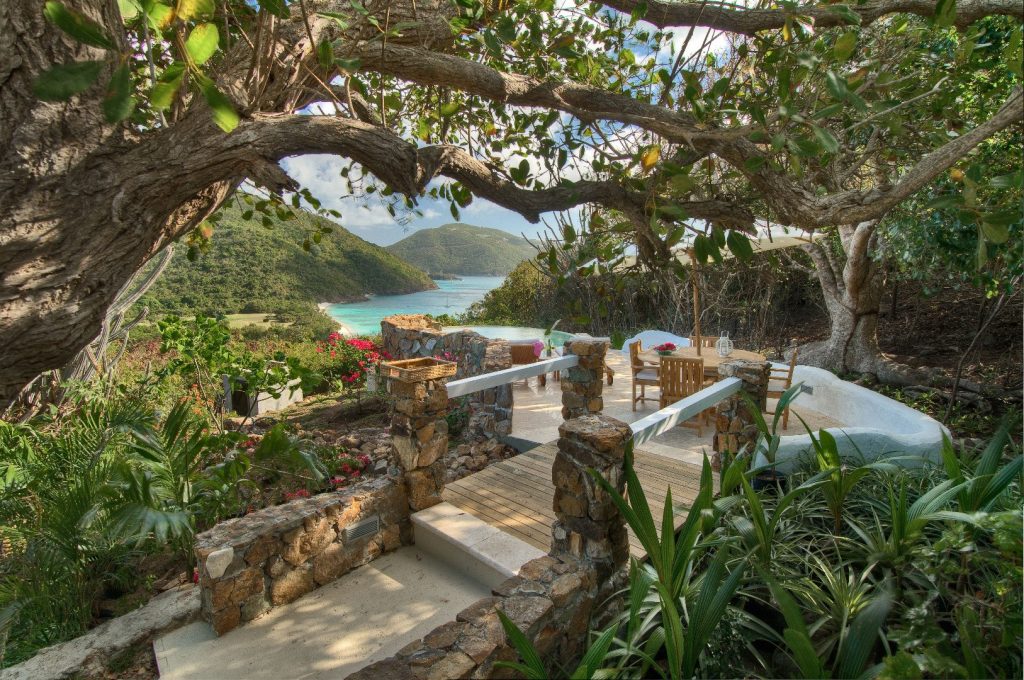 For the Active Honeymooners
If you are not prepared to savor days of soaking up the sun alongside your private pool or at the beach nearby your luxury villa, then sailing is one of the best ways to "play" during a visit in the British Virgin Islands. Watersports of any kind are a must, but you can find a long list of options for taking privately chartered sails and even day-long yacht tours of the waters around the islands.
Snorkeling and swimming are a must, and if you are on Virgin Gorda, you can combine them with a visit to the Baths, where you are able to enjoy the clear waters and the amazing giant boulders that capture delicate sea pools several times a day. There is a bit of a short hike involved in reaching the area, but it is always worth the experience. As one expert noted, "look out for the strange skull-like rock on the way. Consider setting out early, as the beach can get very crowded when cruise parties attend."
Virgin Gorda is also home to Devil's Bay National Park, where you can also do some rock climbing and finish up with a wonderful swim or hours on the beach.
If you want the most private beachfront experience, the island of Anegada has Loblolly Bay, which many travelers have had almost entirely to themselves.
If playtime is also shopping-time, then the British Virgin Islands have plenty to offer the honeymooning couple. For example, you can head to Virgin Gorda where island locals can make one-of-a-kind souvenirs ranging from jewelry to painting. Tortola also has good shopping with many finding great local art close to the airport.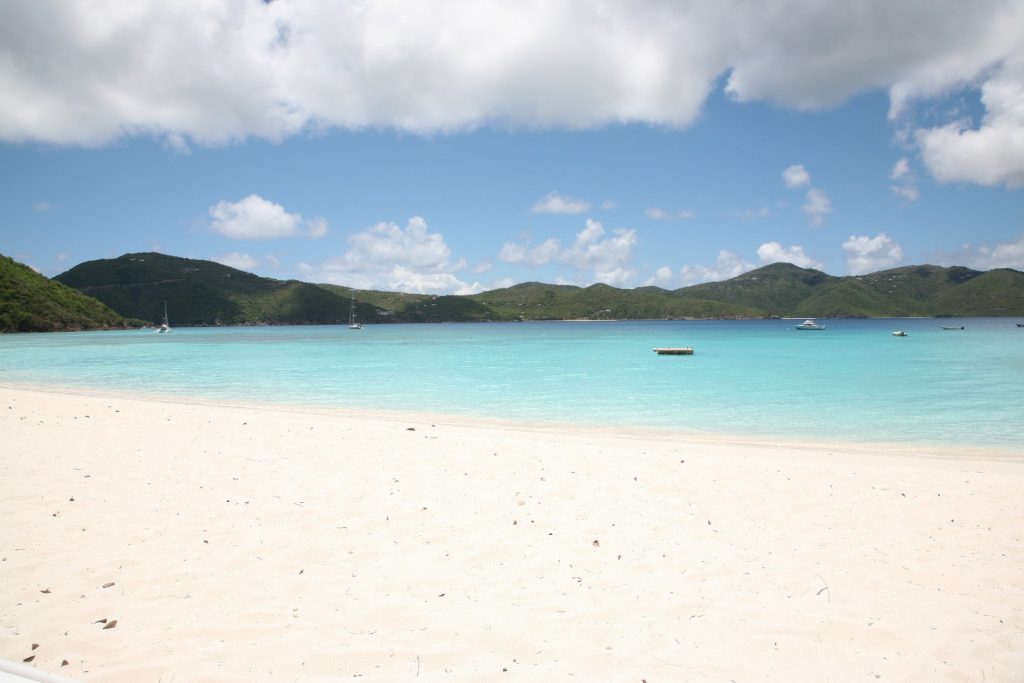 If you are all about the beaches, a visit to Guana Island may be for you as there are more than two dozen hiking trails, and almost that many beaches. Of course, White Bay on Jost Van Dyke also ranks as one of the top things to do during a visit to the British Virgin Islands. While you don't get the isolation that some honeymooners crave, you do get amazingly soft sands, excellent snorkeling, and gorgeous scenery. There are also so many spots to grab a bite and a cocktail that you'll find any crowds worth it!
As you can see, there are scores of places throughout all of the British Virgin Islands to enjoy time by the beach, by the friendly local bar, or at the tastiest eateries. While you may find that a luxury villa provides all you want or need for a romantic getaway or the world's best honeymoon, be sure you spend some time also enjoying the gorgeous surroundings, friendly locals, and adventures that will make for an unforgettable adventure.
Comments
comments