We are all living in uncertain times due to the coronavirus pandemic. Because of that, many feel that travel is out of the question. Yet, in a CNN article about travel during the current crisis, they noted that there are always options for "buyouts," "takeovers," or full property rentals. Pointing to places in Ireland as well as Maine, Upstate New York, and the Berkshires of Massachusetts in the United States, the article explained that an "interest in exclusive-use properties has suddenly shot up."
Leaving the Cities
While traveling for leisure was the main reason that a group or family might have once booked an entire property, today it is for health and safety that some are electing to book a larger property and self-isolate.
Many people are traveling out of urban areas and into more remote, suburban or even rural spaces to keep clear of the dangers that are present in most large cities. This makes good sense, and it can even support remote work scenarios for those who are not taking time from work as the crisis unfolds.
How? Most luxury villas that are available as full-house rentals (and that represents a vast majority of options) will be fully equipped with high-speed Internet and all that is needed to get to work easily and quickly. Many even have quiet rooms designed to serve as offices!
While it is ideal to be away from an overcrowded city where you can continue to work uninterrupted, there are further benefits to a buyout or whole house rental.
The Amenities and Services of a Luxury Villas
As that same article pointed out, luxury rentals will include things like housekeeping and full access to all facilities, and even meals. However, there are also going to be entirely new protocols in place to ensure safety.
As an example, email and phone check-ins, welcome packets waiting for arrival inside the rental, meals being prepared in specific spaces or single-use packages for food served are all examples of how travel destinations have adjusted to the situation.
Even when housekeeping is not desired, most luxury villas will have all that is needed for guests to enjoy turn-key living. For example, they will all have private drives and garages or parking areas with separate entrances unopen to the public. They all have full-sized kitchens with the very latest in equipment and gear. Many have grocery shopping services that ensure the pantry is stocked with essentials, too.
There will be indoor and outdoor living spaces to ensure that boredom is not an issue, and almost all will have a lot of nice extras. For example, a private fitness center, a home theater, a library, a TV lounge, and many other similar amenities will be an option. Some have pools or hot tubs that will be properly sanitized ahead of new arrivals and there are often large gardens and grounds to enjoy.
Options for Buyouts
If you are curious about the options available for a full buyout that can serve as a group or family retreat during this challenging time, consider some of the following luxury villa destinations: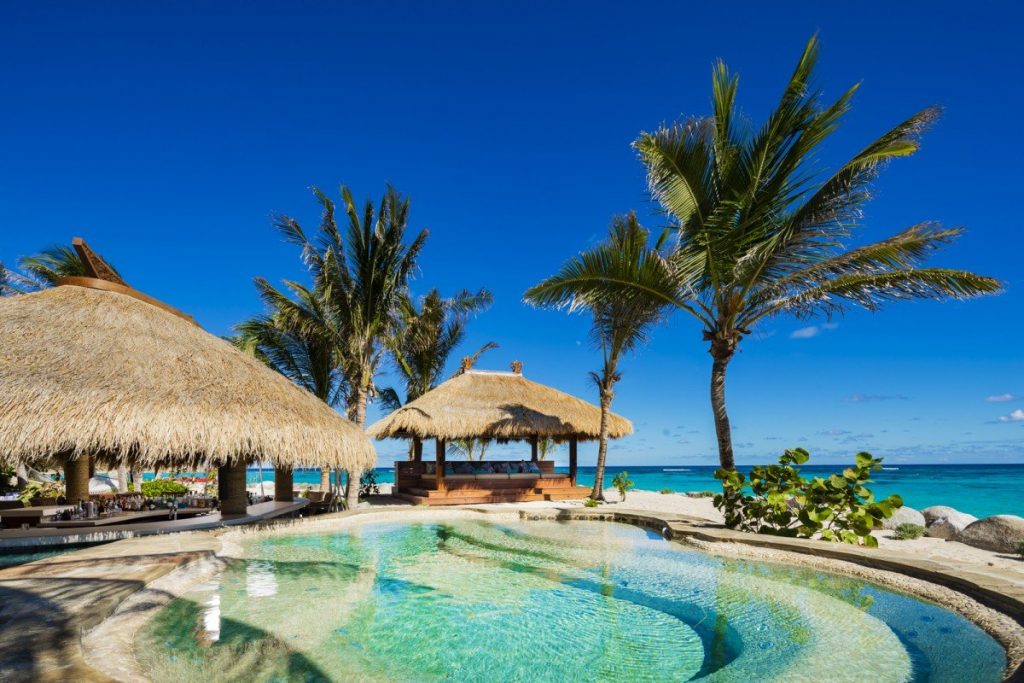 Think of this as the ultimate in luxury retreats. This private island in the British Virgin Islands is owned by billionaire Sir Richard Branson and will include carefully trained staff, several different houses, beaches, and more.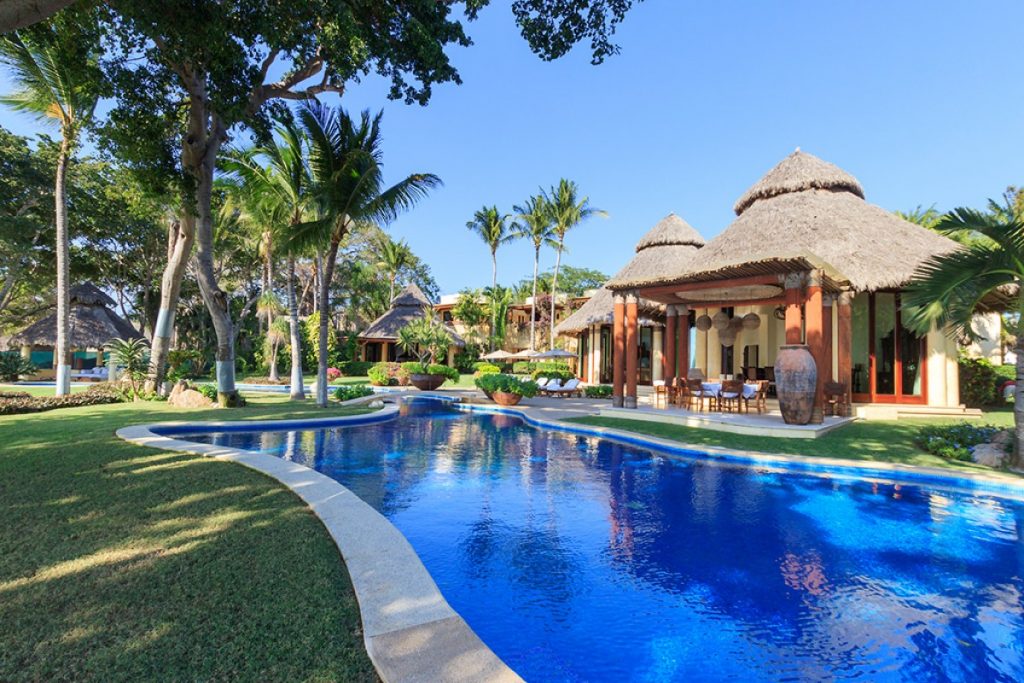 Part of the Punta Mita Resort area of Mexico, this is a large and private estate with sprawling gardens and grounds, multiple bungalows, and room for 18 visitors. Each has a private retreat with bath, and full use of the expansive grounds.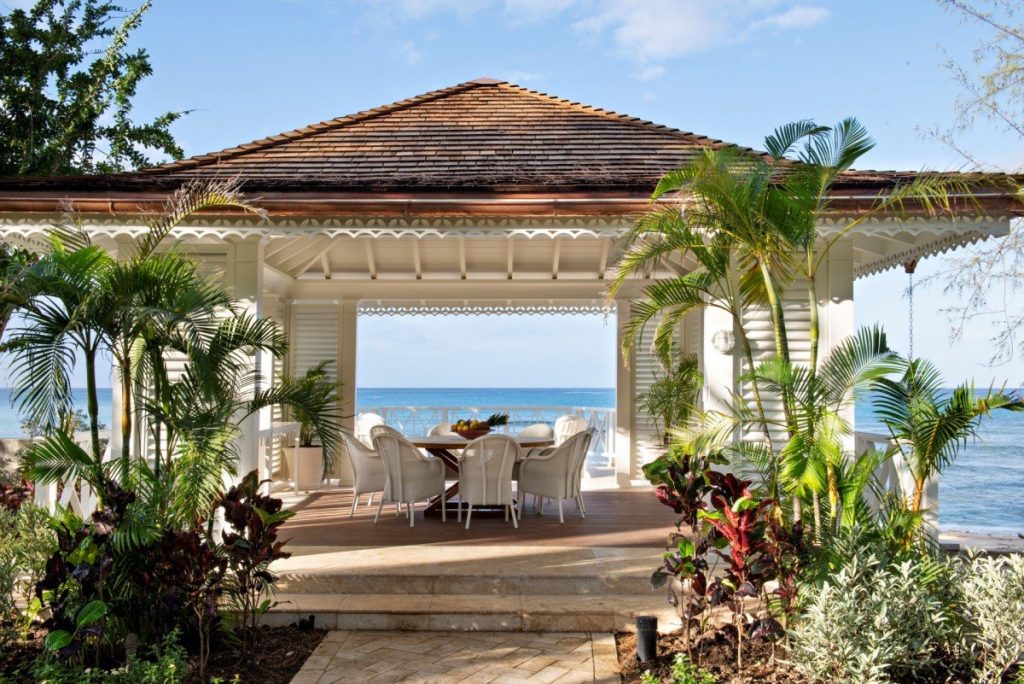 With room for up to thirty, this is the ultimate island retreat. Part of the popular St. Peter neighborhood of Barbados, it sits directly along the sands on more than two acres of cultivated gardens and tidy grounds. It has plenty of outdoor living space, tennis courts, a games room, theater, spa, fitness center, and even conference or work space.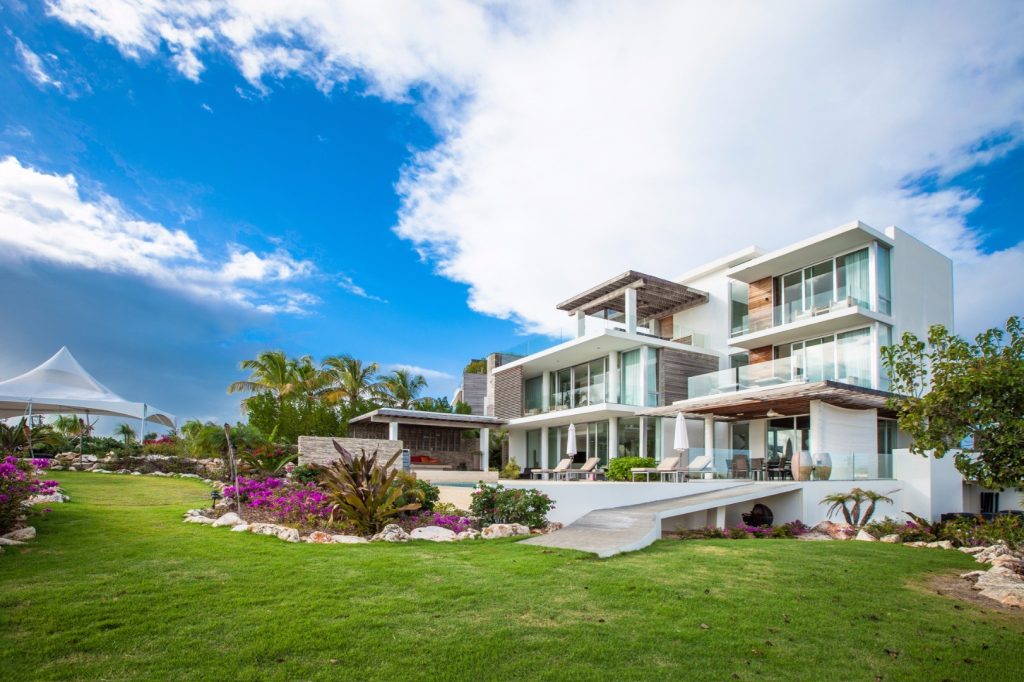 Located on the island of Anguilla, this ultra-luxurious estate has ten bedrooms and two wings that incorporate a tremendous amount of indoor and outdoor living space. There is a gourmet kitchen, a full and modern fitness center, a full-sized tennis court, an oversized swimming area, multiple terraces, watersports gear, private beach, and more. The full-villa entertainment system includes music and movies, and there is an option for full pantry and bar shopping.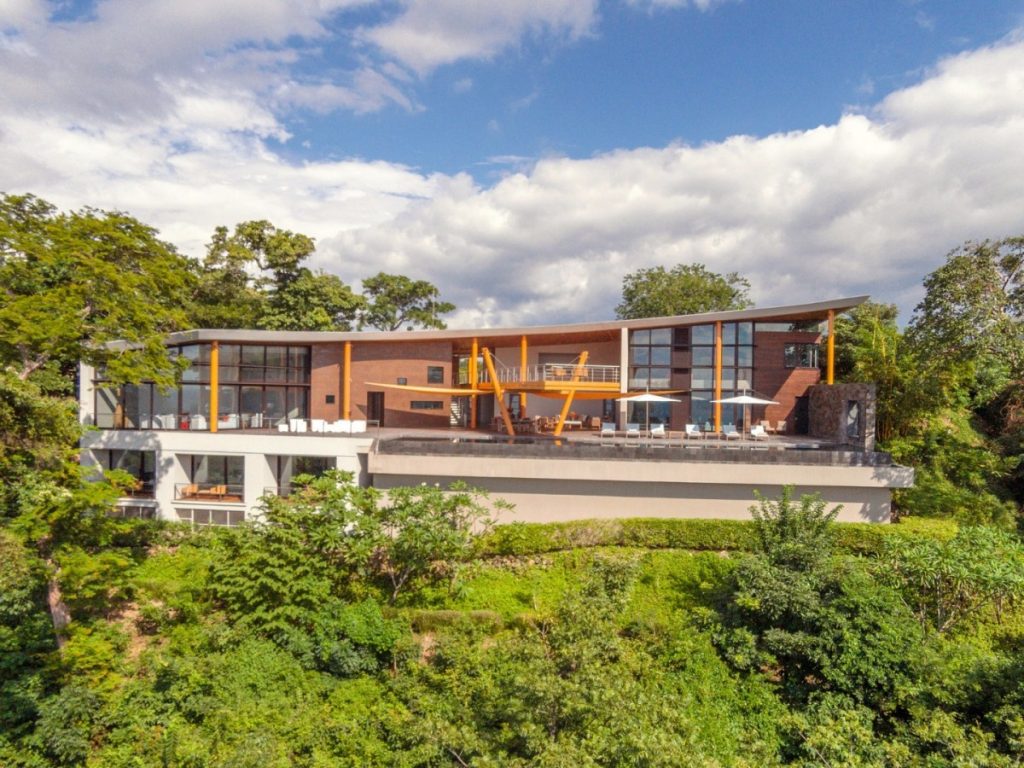 The luxurious Papagayo Peninsula area of Costa Rica is home to this six-bedroom luxury retreat. With an array of balconies and terraces, gardens, a fitness room, game room, home theater, water sports, and the security of a gated entry, it is a wonderful find for those eager to get away with family to a quiet, safe, and comfortable location.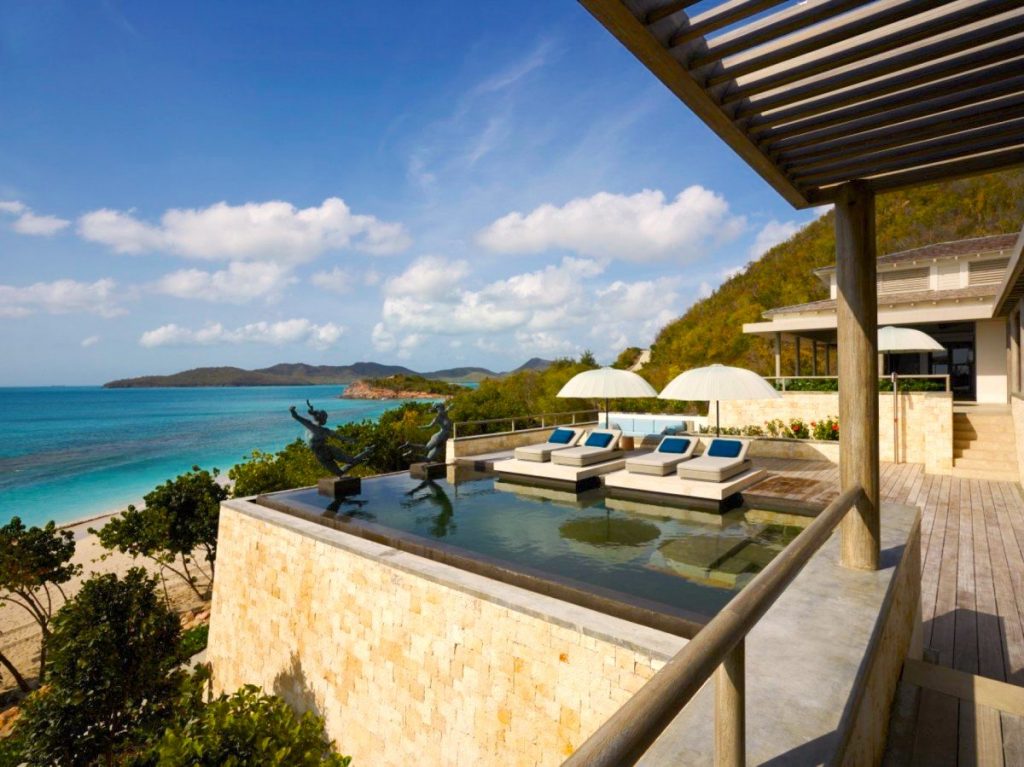 Located at Pearns Point on Antigua, the six-bedroom retreat is part of a secure and gated community along the western coast of the island. It features a pool, an array of terraces and gardens, oversized sun decks, a gazebo for dining and lounging, a home theater, and a massive gourmet kitchen. There is a library as well as a fitness facility for guests to enjoy.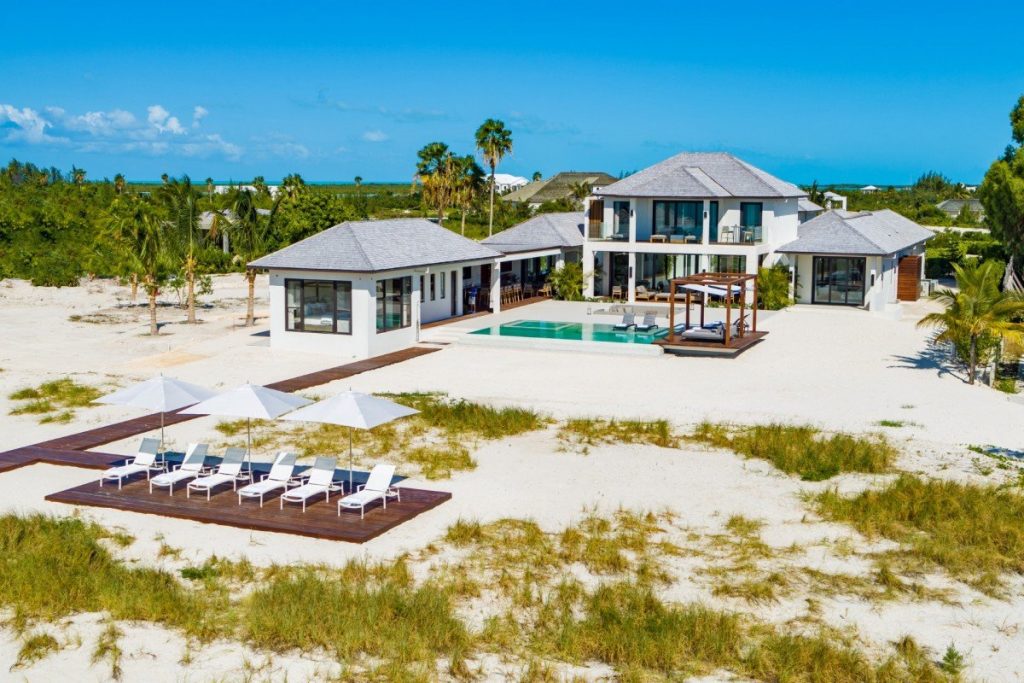 Another Caribbean retreat, this one is situated on Grace Bay in Turks and Caicos. Though it has only five bedrooms, it is a spacious and luxurious property with two private acres, an enormous stretch of beachfront, a pool area with sun decks, a media room, fitness facilities, and multiple terraces and outdoor areas for dining and lounging.
As you can see, travel does not have to come to a halt because of the current situation. Safe air travel is challenging, but those who wish to retreat to a private destination with their families can book any of the properties above. They represent only a small number of full, luxurious villas available. These are ideal options for getting away from it all, remaining fully available for work, and remaining healthy and happy throughout this trying time.
Comments
comments