Ask the world's travel experts for advice about ideal family vacation options and vacation rentals, and many would say that it is imperative that consumers "do the math" before making a choice. And what do they mean by the math? According to one expert cited in USA Today, it is too easy to overlook the option of luxury rentals because that "math" is not done.
As noted in the article, "it's critical to do the math and look closely at how many people the villa can comfortably accommodate. The fact is that on a per person, per night basis, a villa rental is often available at a better price than a comparable hotel."
The article then goes on to describe how a five-star estate in the BVIs (British Virgin Islands), with 8k square feet, five bedrooms, and an array of premium amenities, might initially seem like it is for the proverbial "one percent," until someone does the math. Then, it becomes quite clear that such a property can be enjoyed by a family on vacation for an incredibly reasonable cost per person.
The article also notes that it is vital to "remember it's not just a bedroom. It is 8,000 square feet of living, dining and kitchen space, with terraces, a private infinity pool, and a sandy beach in a completely private estate compound," and in that way is actually a bargain in the world of vacation rentals.
One consumer website has done a lot of math relating to travel and found that the average cost per day for a 12-night international trip (originating from the United States) averages at $271 per person, per day. With that in mind, a stay at a luxurious villa like the one described above comes in at below the average costs.
Even more important is the fact that the items listed in the average include lodging, food, and entertainment. These are things that might be enjoyed as part of a stay in one of those luxury rentals.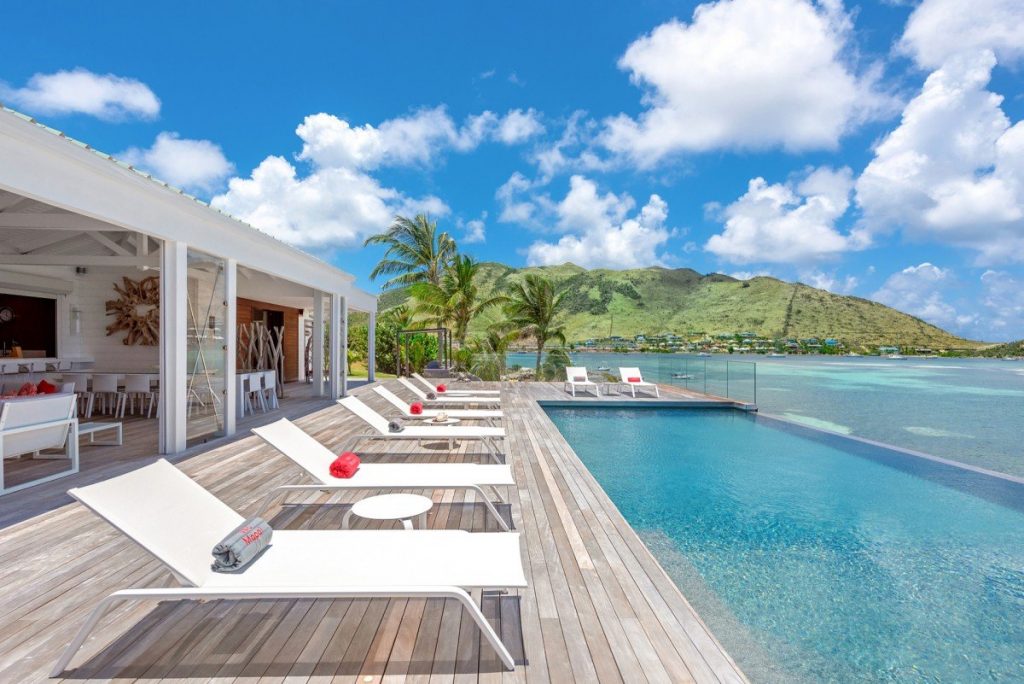 The Benefits of a Family Vacation in Luxury Villas
Another factor to consider about a family vacation at one of the luxury villas available is the simple fact that it is more than comparable to a premium hotel. As that USA Today article noted, there are many myths about villas, and lots of travelers misunderstand just what they provide.
The article noted that a lot of travelers are unsure about the level of service, thinking that it is the hotel that is the "pinnacle" and not luxury villas. However, the reverse is true because private luxury villas typically go well above and beyond hotels in terms of amenities, services, and luxuries.
Just consider that luxury villas have:
Exclusive concierge services
They will be well-prepared to meet the needs of the villa's guests, whether that is helping arrange excursions, ground transportation, finding great family-friendly restaurants, and more.
Staff
A family vacation in one of the luxury villas will not be ruined by the family having to fend for itself. In addition to the concierge, most luxury vacation rentals have options for a cook, housekeeping staff, grounds crew, pool crew, and even chefs and butlers. Not all will, but a large enough number do have such options as to make the choice for luxury villas highly desirable.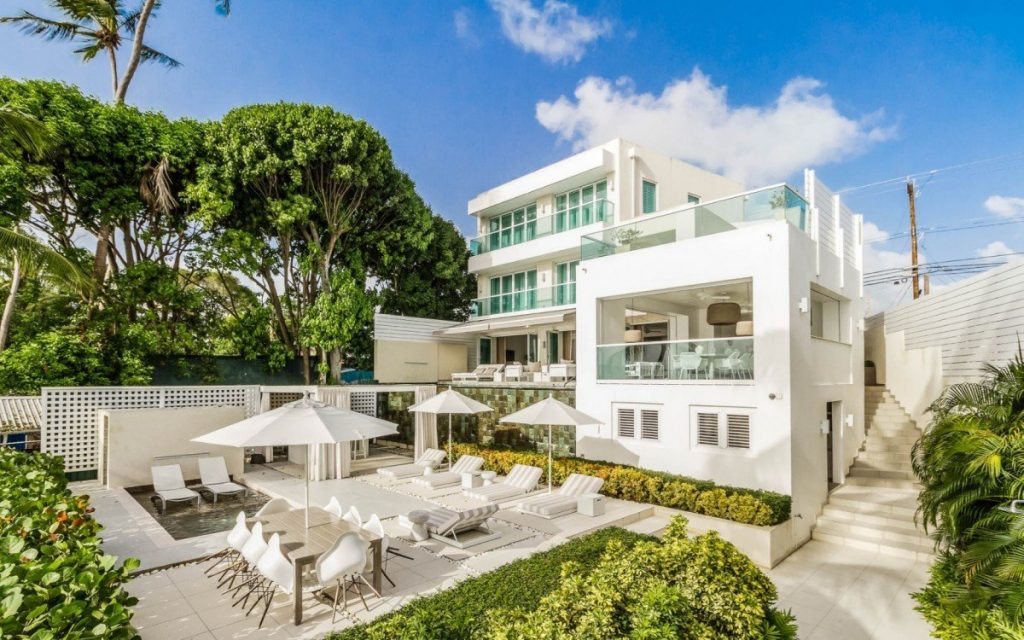 Well-planned surroundings
A hotel provides visitors with their sleeping quarters and perhaps a bit of extra room. Luxury vacation rentals, on the other hand, give families an immense amount of private space both indoors and out. There will be indoor and outdoor lounging and activity areas (including swimming and plunge pools, terraces and balconies, gardens, and lots of interior activities that can range from kid-friendly game rooms to home theaters, and more. Kids can spend the entire holiday heading to a beach or out on a ski slope or just enjoying the amenities right on the premises.
Home-like surroundings
On top of the luxury villas providing visitors with an array of spaces, the rooms will be designed beautifully and feature every home-like amenity and comfort. Kitchens have all of the latest appliances and gear so everyone can enjoy their favorite beverages and snacks. This is a cost-cutting option, too, since making one or two meals daily saves a tremendous amount on dining out. With many luxury villas having grocery or pantry services, a full kitchen's worth of groceries can be awaiting the group's arrival, and this enables all to kick back and relax in all of that space and privacy. As one expert noted, "This saves on costs, so big groups don't have to dine out for every meal. Another perk is that you are not fighting the masses trying to get on the hotel elevator or elbowing people to get in line at the buffet table."
This is true of all of the amenities and facilities, too. Spa rooms or treatments right at the villa, outdoor spaces that include al fresco dining, sunbathing, private swimming and lounging, games like tennis or even golf, home cinemas…the luxuries and comforts are almost endless.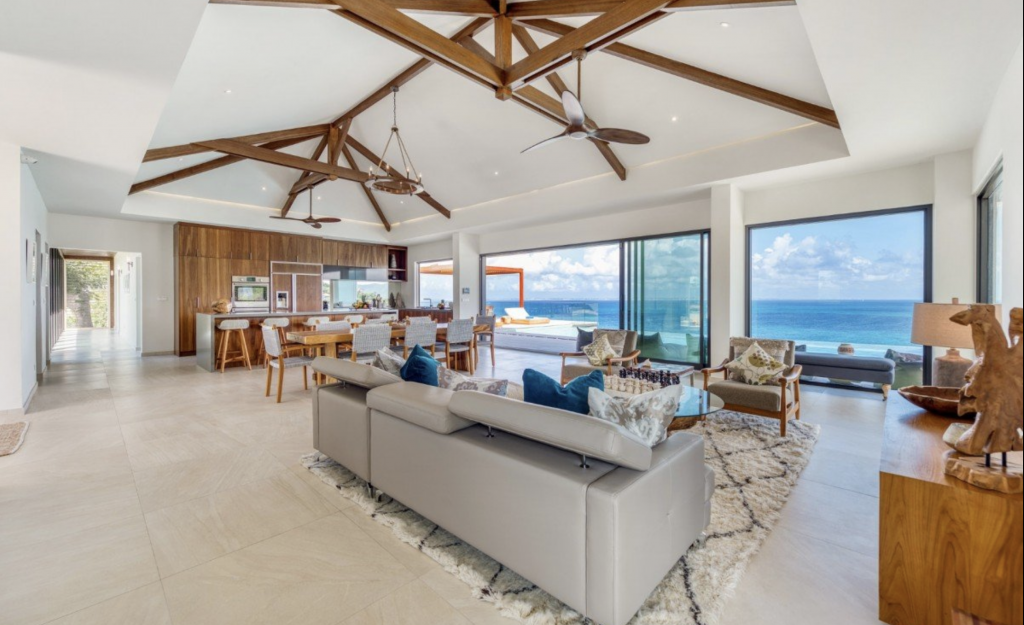 The Mystery of a Villa
A lot of potential travelers are unsure if they should plan a family vacation in one of the luxury villas available because of the uncertainty of the surroundings or the quality of the property. This, too, is a myth that should be ignored or overcome. This is because most luxury rentals and villas give very clear details about the location, the property's background, quality, and amenities.
Certainly, skill those luxury villas that are skimpy on details, or refuse to show a map and good photos of the premises. However, most luxury vacation rentals are just as advertised and live up to the promises.
They should be booked through reputable villa companies that offer round the clock managers and teams that can make repairs, do housekeeping tasks, or meet the needs of a traditional hotel front desk staff.
Are vacation rentals good family vacation ideas? Absolutely, and whether it is for family retreats or group getaways, they make financial sense, as well as plain old-fashioned good sense because of the luxuries and comforts they offer to all travelers. The fact that they can be found in the Caribbean, the Alps, Europe, the Mediterranean, and lots of other popular family destinations makes them an even better holiday solution.
Comments
comments