Are you at home like the vast majority of travelers? With travel restrictions or bans in place for most of the world, now is the moment to give your time to planning to travel once it is safe to do so.
Where will you want to go? We have a perfect suggestion, and it is a combination of the summery fun many will have to forego as well as the excellent escape from the first signs of autumn and cooler weather. Where is that? The Caribbean region, naturally!
As one expert said, schools are "back in session and the days are already becoming shorter. The weather is getting crisp and the cold front is on the way," which makes for the perfect moment to head to a tropical, island getaway. Whether you want a long weekend with your partner or a full extended holiday with the entire family, a fall visit to the Caribbean region may be the ideal answer.
Family-Friendly Villas
This is even more accurate when you consider your options for private, luxury rentals with lots of family-friendly amenities. From game rooms to separate children's quarters, pool terraces, home cinemas, and even options for private chefs to do all of the cooking, they can be the perfect first getaway once travel is possible.
Which islands rank as ideal for families? We have some great choices below: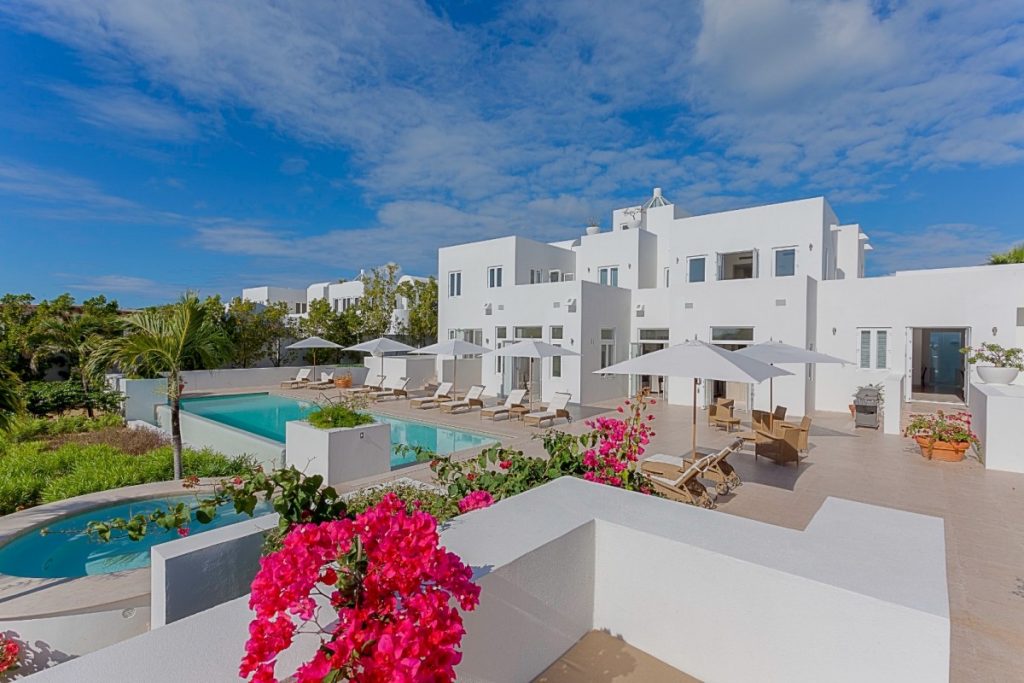 Anguilla
If travel restrictions limited your enjoyment of the beach, then Anguilla is the island for you. Noted by some as the Caribbean region's capital for beautiful beaches all year long, it is the perfect choice if you want a smaller, low-key setting with a lot of outdoor activities and excellent weather.
You can find beachfront homes like Beachcourt, Sandcastle, or Anani. There are also estate-like options that include Round Rock or Arushi.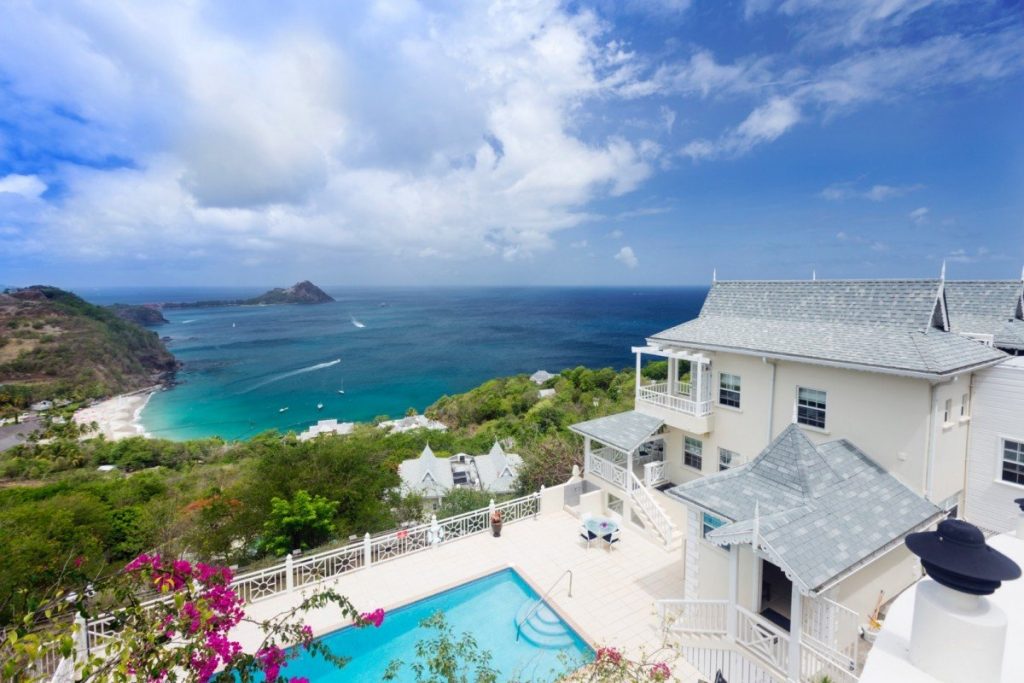 St Lucia
You may not know that there are two distinct areas of St Lucia, as that same expert explained. There is the southern part of the island that is home to dense rainforests and lush landscapes, as well as the Pitons and many historic plantations. North on the island is the busy and developed area, and this means visitors get it all – great shopping, entertainment, and dining as well as outdoor fun and tranquility.
Again, a family or couple can find a getaway of almost any kind. The amazing Cayman Villa is high in the hills and offers gorgeous views, while Arc En Ciel sits closer to the sea and offers an estate-like, private setting. And if you are more interested in a world-class resort, the island is home to such prestigious options as The Landings, Marigot Bay and more.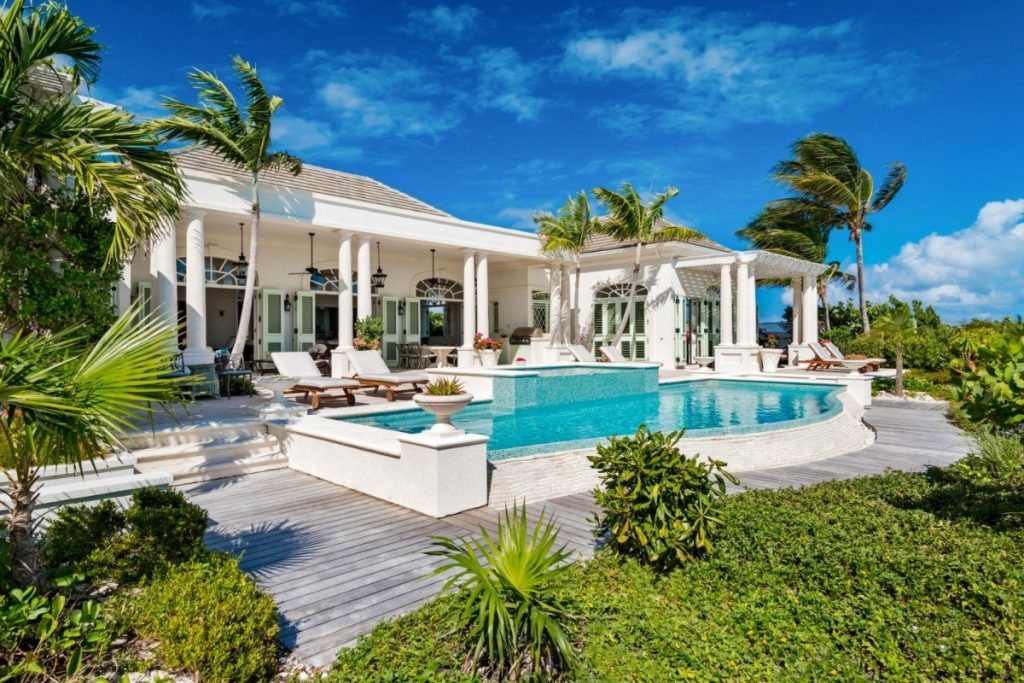 Turks and Caicos
There are many who say that Providenciales, the largest and most noted island in Turks and Caicos, is the best spot to stay when visiting this stunningly beautiful destination, but others argue in favor of Grand Turk. They say it is a perfect choice for the avid underwater enthusiasts, and whether it is snorkeling or diving, it is a very popular choice.
Regardless of your choice in islands, there are many amazing villas from which to choose for your family or group getaway. Sol Y Luna sits right on the beachfront, as does the Beachfront Villa Aquazure. Calypso is an estate-like setting with views of the turquoise sea just a few steps away, while the gracious Shambhala has amazing views on its hill above the waters.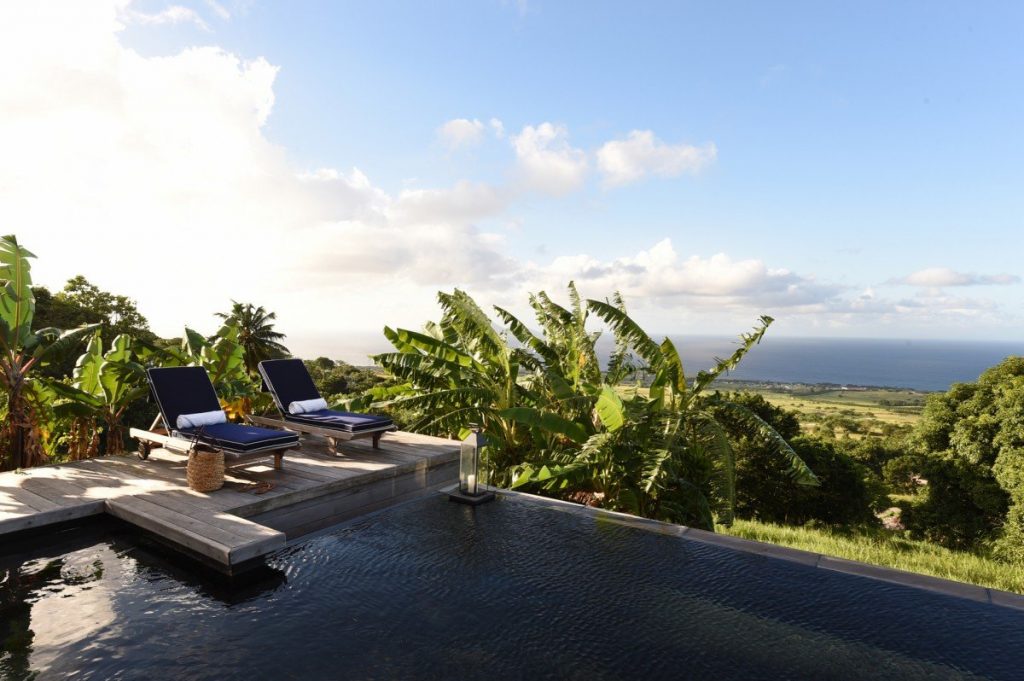 St Kitts
Another of the lesser-known destinations in the Caribbean region, this one is home to expansive, private villas with massive gardens and amazing views. There are vast tracts of green space all over St Kitts, and there are many former plantations that have been turned into amazing villas. They include Belle Mont Farm with an array of charming homes offering many bedrooms and stunning views of the verdant landscape and the sea beyond.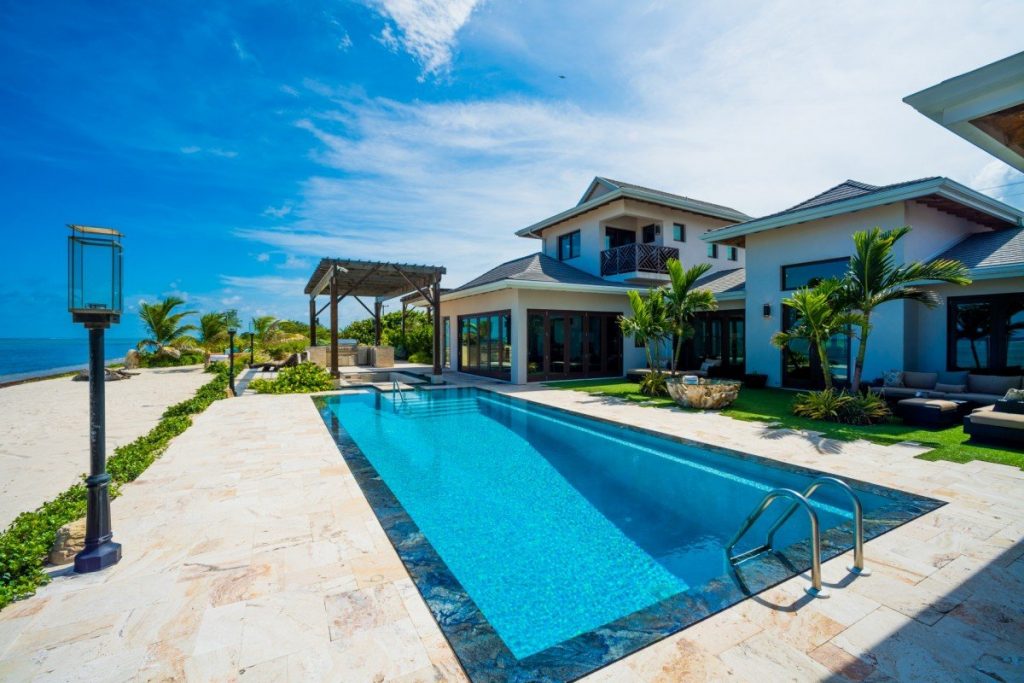 The Cayman Islands
While there are several islands, the most popular of them all is Grand Cayman, with its world-famous, stunningly beautiful Seven Mile Beach. Viewed as one of the most complete destinations for its amazing blend of beaches, nightlife, shopping, dining and sightseeing, it is also home to an array of premium villas.
Some of the best include White Cottage, sitting directly on the sands and yet offering total privacy and seclusion, as well as Stepping Stone, an even larger property also on the sands. If a spacious, estate-like home is wanted, Tranquility Cove is difficult to beat, though Point of View is also an enormous property with all of the best amenities and direct access to the sands.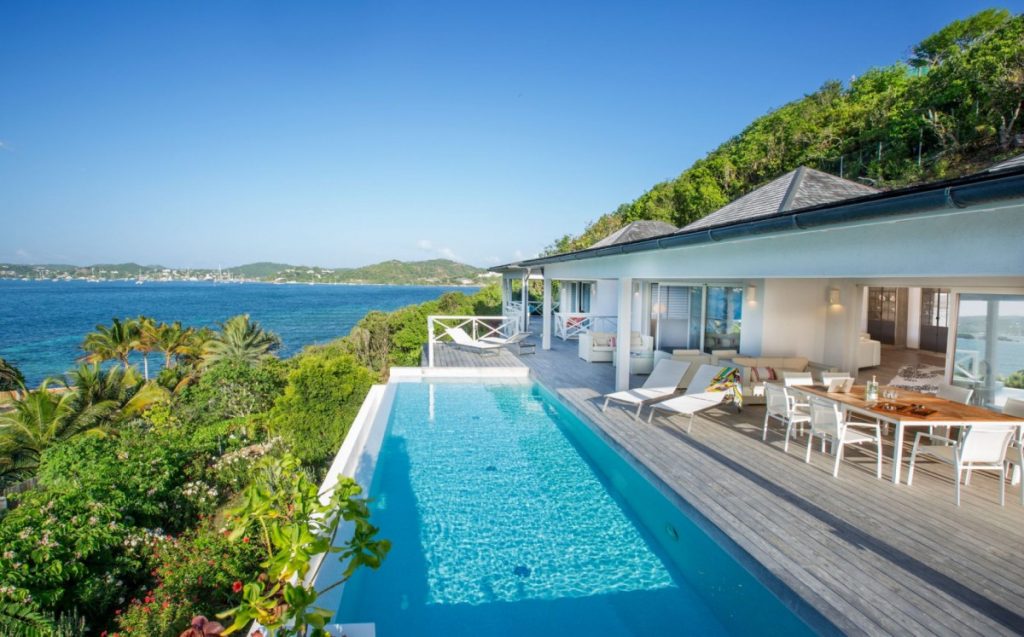 Antigua
An island that boasts 365 beaches – one for every day of the year – it empties out in the autumn and leaves visitors with full access to each of those beaches. The very best, like Jolly Beach or the sands at Morris Bay, are must-see attractions, but there are also amazing villas to serve as flawless retreats.
These include Ocean Blue with its non-stop views of the sea from almost every window, Turtle View with its amazing setting on a hill that gazes down at the landscape, the island, and the sea, or the unforgettable Marina House that sits on a beach of its own and yet provides visitors with a long list of amenities on the premises – including a beachfront pool.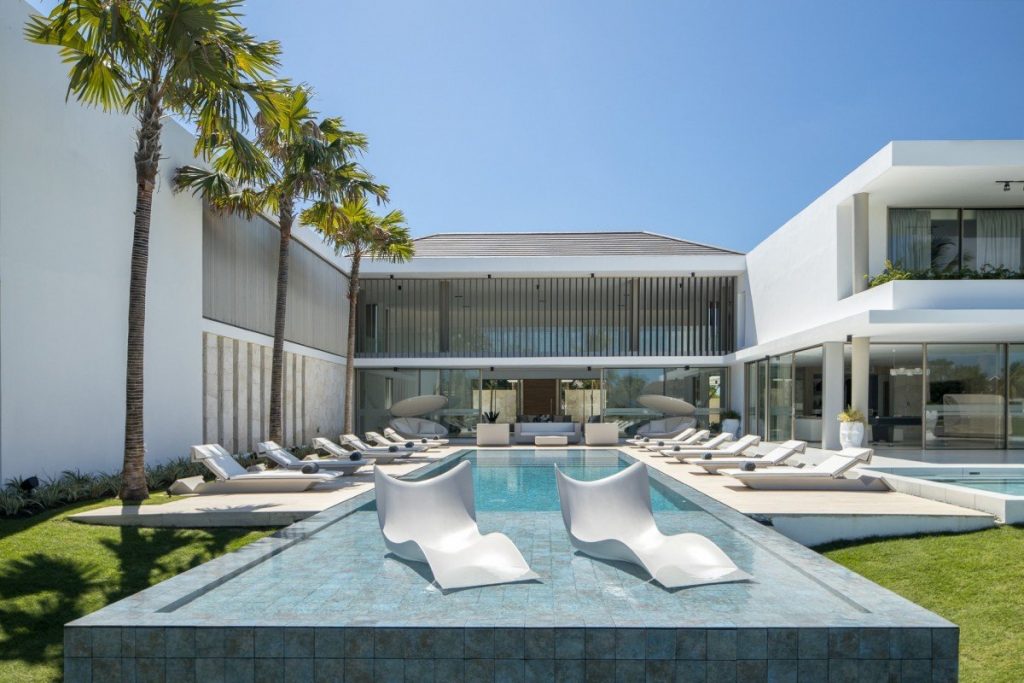 Punta Cana
If a resort-like setting appeals, this amazing region of the Dominican Republic is sure to appeal. It is home to world-class golfing, dining, and watersports. It is also where estate-like homes are readily available including Arrecife 69 with its acres of grounds, luxurious pool terrace, and two floors of balconies, or the Arrecife Royale overlooking the golf course and offering world-class design and décor, as well as every possible amenity.
It is true that summer has yet to arrive, but with disruptions anticipated in most areas, it is a great time to think of your autumn getaway options. The Caribbean region can give you those days at the beach that you might miss this summer and allow you to escape the first days of cooler weather that are the signs of fall.
Comments
comments