The travel enthusiasts of Lonely Planet say that the "Turks and Caicos Islands (TCI) are blessed with all the elements of a perfect Caribbean getaway: turquoise waters and fine-sand beaches; world-class diving and snorkeling; and a sophisticated chef-driven food scene." Clearly, if you haven't paid a visit, this is the year to make it happen.
What they also say is that few visitors actually encounter authentic TCI culture (i.e. the native foods, music and history) and that when you want to experience Turks & Caicos, you want to be sure you incorporate opportunities to discover the culture of the region, too.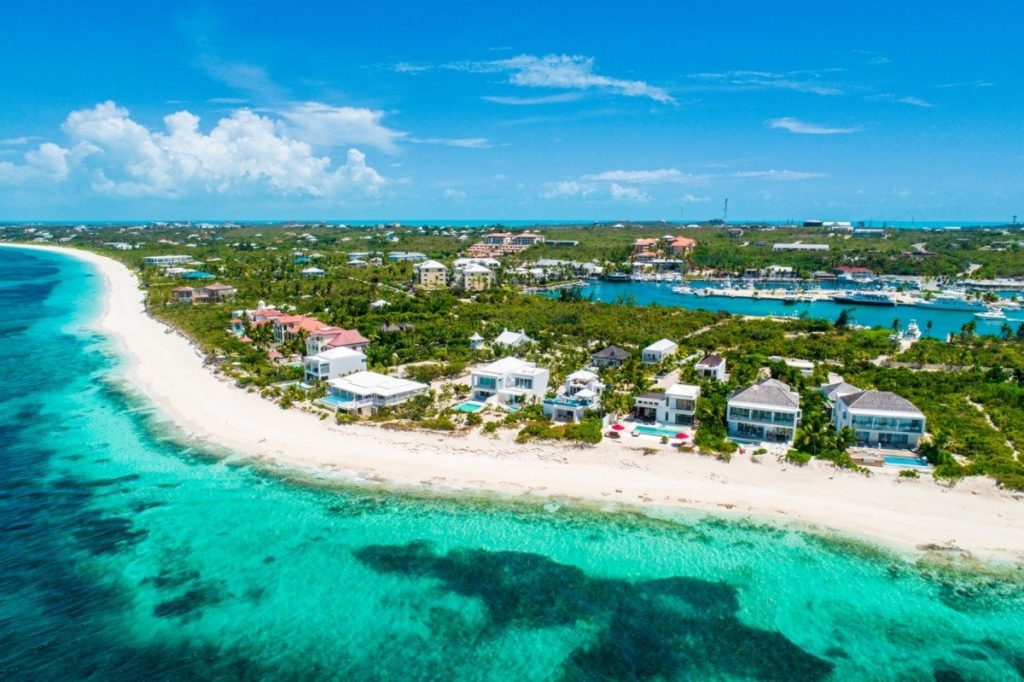 What is Different about Turks & Caicos?
It is unfortunate that a lot of travelers believe that most Caribbean islands will be similar to one another in geographic features, culture, and overall scenery. If you have visited more than a single Caribbean location, you know that belief is farthest from the truth. As a prime example, consider that Turks & Caicos is note for its ultra-soft white sands and for having some of the clearest and bluest waters in the region.
A British Overseas Territory, it consists of two groups of islands (the Turks islands and the Caicos islands). Most are only sparsely populated, and your visit is likely to focus around the island known as Provo, but which is officially Providenciales. This is among the Caicos islands and home to the Grace Bay Area. Though you will find that a large amount of the tourism occurs in that specific area, you will want to set out to discover the other regions, too.
For instance, if you are taking our advice and heading there for a spring holiday, you should also make a point of heading over to the island of Salt Cay. Why? As one expert notes, "visitors can either charter their own whale-spotting boat or stand on the rugged, salt-sprayed cliffs and look out to the Turks Head passage that connects the western Caribbean to the waters around Hispaniola, spotting pods of majestic humpback whales as they drift southward to give birth in the warm waters of Silver Banks."
You might also consider heading to the bay opposite Grace Bay (called Long Bay Beach) to test your luck with the Atlantic trade winds and learn how to do a bit of kitesurfing. You can rent all you need, get lessons and even sail out "to the deserted sea lagoons and secluded cays to try your hand on the more challenging swells."
Visiting Governor's beach takes you away from the Grace Bay area, too and puts you over on Grand Turk island. Here, the uncrowded beach is backed by pine groves and palm trees and features lovely golden sands and calmer waters.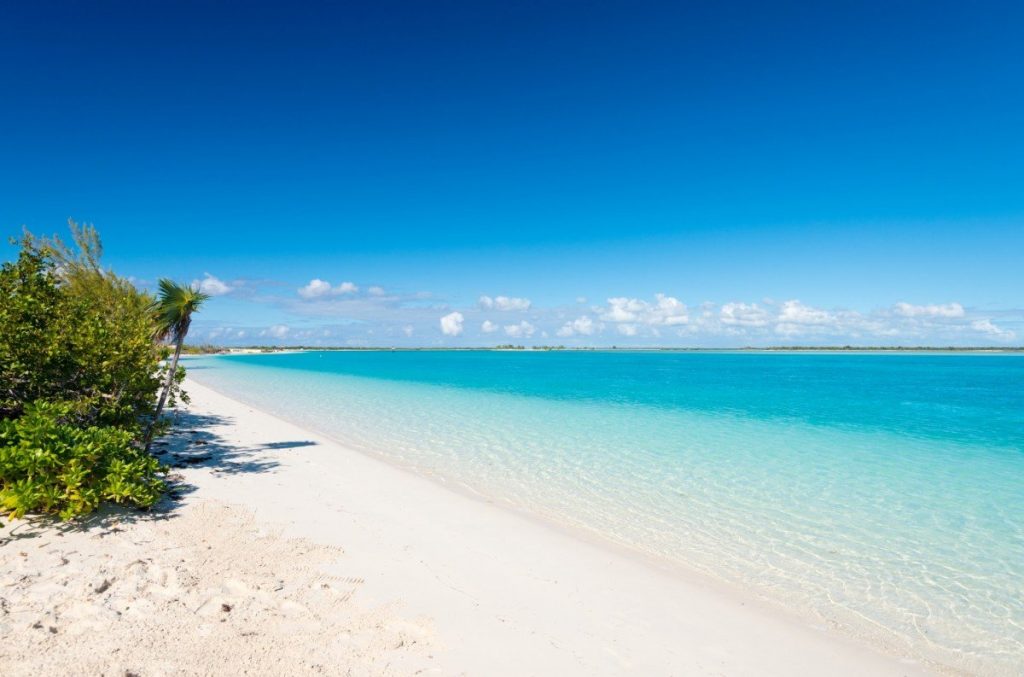 Of course, you may wish to do the same things that lots of other travelers to the islands do, which includes:
Booking a luxury villa
Dining at one of the islands great beach shacks
Doing one of the Fish Fry nights
Enjoying some diving or snorkeling
Exploring island history
Shopping (Forbes says that "the best shopping is in the Grace Bay area of Providenciales. Check out Caicos Café Plaza, Ports of Call Plaza and The Regent Village shopping mall, but plan on spending most of your shopping time at The Salt Mills Plaza")
Viewing at least one sunset over Grace Bay (preferably at a top-notch bar or restaurant)
Enjoying many of the great island eateries
Selecting a Turks & Caicos Holiday Rental
Because the islands comprise less than 300 square miles, it is amazingly easy to do all of these things during even a short visit. Of course, you will want to stay in a premium accommodation, and one thing for which Turks & Caicos is noted is the diversity of private, luxury villas.
For instance, Villa Wild Cherry sits directly along the sands of Grace Bay and is a premium, two-bedroom villa designed for solo travelers, couples, or small groups. It features an expansive pool terrace with infinity edge pool gazing out to the sea. There is a lovely terrace, an upper story balcony, and an open-air floor plan that erases lines between interior and exterior spaces. Both bedrooms are opulent master suites with huge private baths, and there is even a gourmet kitchen, entertainment system, and barbecue area to enjoy.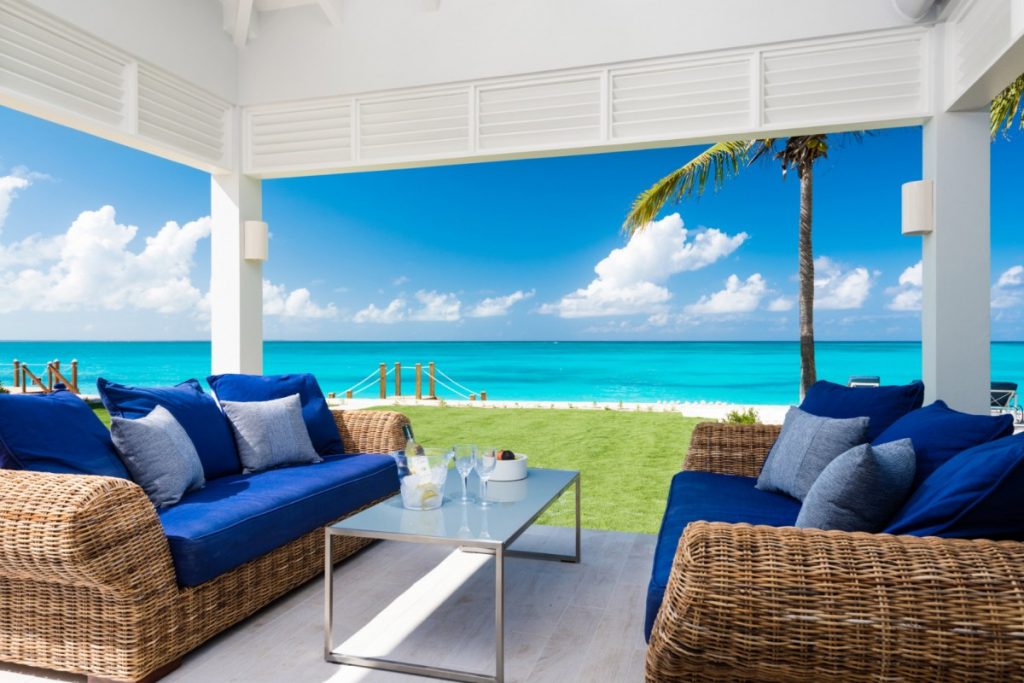 Larger groups will want to book Villa Milestone, with four luxury bedroom suites and a location on the sands at Grace Bay. With a household staff that includes a butler, immense lawns and gardens, and a diversity of outdoor living spaces, gazebos, and airy interiors, it is the perfect spot for a family gathering. The modern design only enhances a visit, and with a massive gourmet kitchen, full office space, and beautiful pool terrace, it will serve as a great base for an island exploration or as a destination on its own.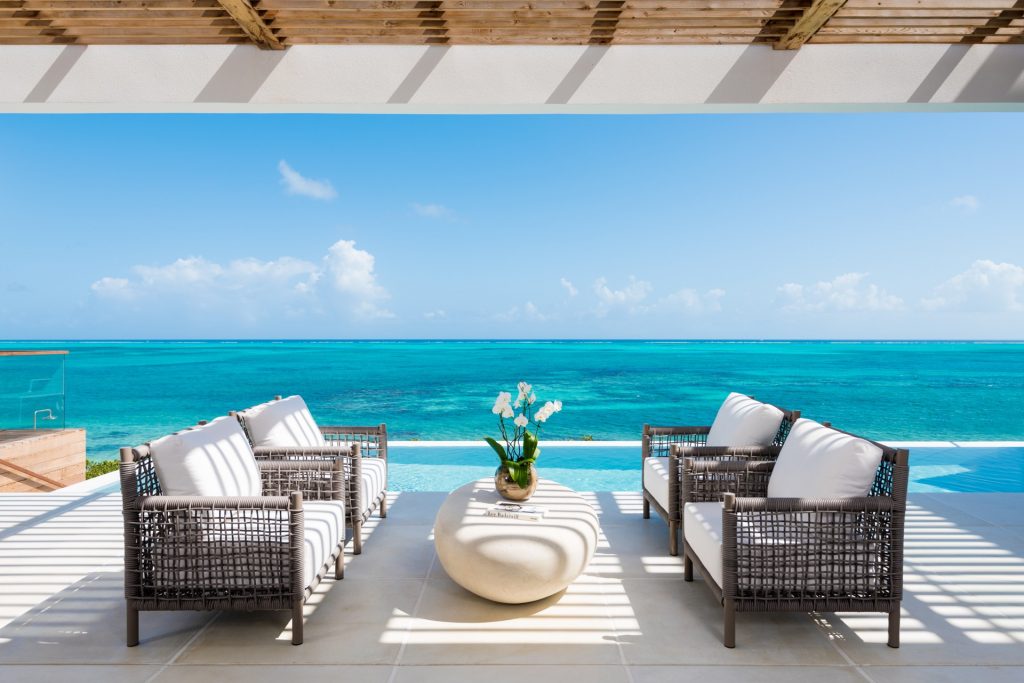 Beach Enclave North Shore – Beachfront, is a luxury villa in the Babalua Beach area of Provo, putting it along the North Shore Beach an offering the very finest in amenities, setting, an privacy. A five-bedroom home, it provides guests with a butler, daily breakfast, a private fitness studio, non-motorized watersports, and more than seven thousand square feet of luxury living spaces. There is a vast pool terrace with verandah and sun deck. There are several private balconies, and the overall design incorporates natural elements of the landscape, including massive boulders that shape terraces and inspire the palette of the interior design.
So, if you have yet to pay a visit to Turks & Caicos, or you are about to revisit the area, you will want to savor some of the activities we've mentioned above, and examine your options for exploring the culture of the island, too. Start by selecting a Turks & Caicos luxury villa, which sets the stage for an utterly relaxing holiday. Then, plan which beaches to visit, which shops to explore, and which sites to discover in order to get to know this remarkably beautiful island destination.
Comments
comments