Whether it is for your little family of three or four or the entire gang, a family vacation can be the perfect way to make memories. However, choose the wrong destination for family retreats, and it may end up a nightmare. Fortunately, travel experts from all parts agree that "Antigua is an ideal island for a family holiday in the Caribbean."
The thing to know, however, is that any family retreats or holidays will have to emphasize outdoor activities. This is because the island is home to a stunning range of beautiful beaches, activities as fun and exciting as zipline tours in the tops of the native rainforests, jeep safaris that take travelers through tropical fruit farms, and all kinds of water sports and adventures. Must-see destinations include the natural beauty of Hell's Gate National Park with its rock formations viewable only from the water, Pillars of Hercules with its natural limestone formations looking just like carved pillars, or the views from Shirley Heights.
Even the educational and historical activities are outdoor-based experiences. For example, parents and kids alike love to spend time at English Harbour, Nelson's Dockyard, and Betty's Hope. A day spent exploring these three spots alone is among the top family vacation ideas during a stay. A drive along Fig Tree Drive lets the family experience authentic villages and loads of scenery, and a visit to Devil's Bridge is always unforgettable.
There is also the classic sport of cricket to enjoy, and families will head to a "Test Match" during a visit to try and figure out how it is played and even spend some time on the pitch themselves. Fun activities like visiting the island's donkey sanctuary, the enchanting stingray city, and Redcliffe Quay (for world-class shopping), are also outdoors.
Dining is also a fun family treat during a family vacation in Antigua, and there are many kid-friendly spots that also manage to serve up island favorites that parents appreciate. Miracles of the Caribbean is low-key but also fine dining and serves the island's specialty curried goat. There are spots along the water in great abundance Sweet-Ts, Cecilia's, and Trappas are but a few to try with the family in tow.
However, it is also possible to find all that a family vacation requires in one of the many premium Antigua holiday rentals.
Antigua Holiday Rentals as One-Stop Vacation Destinations
If you look at the lists of things to enjoy during a family vacation to Antigua, you'd see the words "beach" and "beaches" on a rather non-stop basis. This is because the island has some of the finest in the entire Caribbean and dotting the shore and just minutes inland are many luxury rentals that are ideal spots for an unforgettable holiday with the family.
The Amenities
Authentic family retreats, they are usually designed with every amenity and offer an array of activities right on the premises. For example, some luxury vacation rentals include:
Private swimming pools with terraces
Terraces featuring hot tubs, gazebos, al fresco dining, lounging areas, and sun decks furnished with lounges, sunbeds and hammocks
Verandahs and covered terraces that open into large bedrooms and shared living spaces
Walk to the beach, and some with beach services
Gardens and yards, some with games and activities
High-end entertainment systems with home theaters, music, and Wi-Fi
Gourmet kitchens that are open to a great room or directly to the views so that no one misses a moment of the natural beauty
Options for such luxuries as private chefs or cooks, butlers or hosts, and housekeeping staff
Private concierges or house managers who will see to a group's every need, including travel arrangements, seeing sights or attractions, and transport to and from the airport
It is important to remember that luxury vacation rentals become affordable villas if shared by a large family or a group and an exceptional price saver over resorts.  In fact, it is known that many standard vacation rentals or hotels end up costing more than these luxurious family retreats.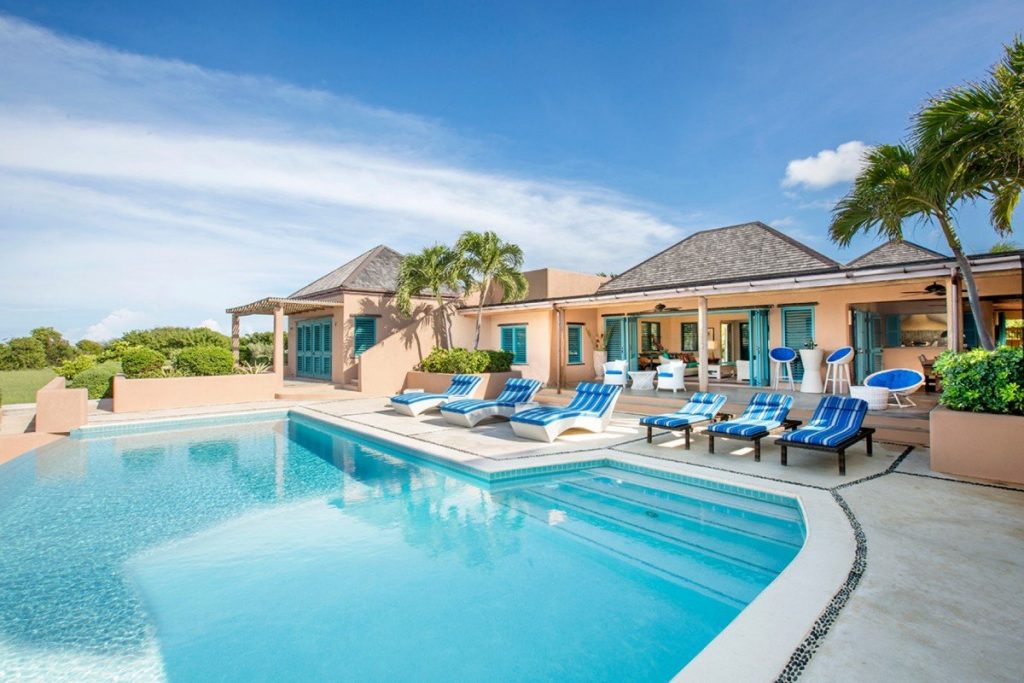 Villa Azura on the eastern coast of Antigua, offers a vivid illustration of the value a holiday rental on Antigua offers. Starting at $133 per person per night, guests enjoy a private villa on a beautiful waterfront lot with panoramic ocean and sunrise views while being a short hop to beaches and family friendly Sting Ray city.
Remember, too, that by opting for Antigua holiday rentals, it can translate to a tremendous savings on many things that normally increase the cost of a holiday. As an example of this, recall that a luxury family vacation in one of the many Antigua luxury villas would include the accommodation, airport transfers, the option to prepare two to three meals at home (rather than the expense of always dining out or in a hotel or resort's facilities), options for activities on the premises or nearby (such as a beachfront rental with watersports).
Privacy, Freedom, and Tranquility
Because they are also designed as an ideal vacation destination, Antigua holiday rentals have the kind of privacy, freedom and tranquility that few other options afford. They also have parking right on the premises, so a rental vehicle can be arranged and day trips enjoyed at the family's pace.
So, before declining the option of luxury villas in Antigua, it pays to consider looking at options close to some of the hottest or most beautiful beaches. There will be an array of luxury vacation rentals close to such spots as Pigeon Point Beach, Darkwood Beach, Ffyres Beach, Jolly Beach (a real local favorite), Long Bay, Valley Church Beach near Jolly Harbour, Galleon Beach, and Turners Beach, among scores of others. As an example, the well priced luxury villas of Tamarind Hills offers two to four bedroom villas on the waterfront and just a short walk to two great family friendly beaches.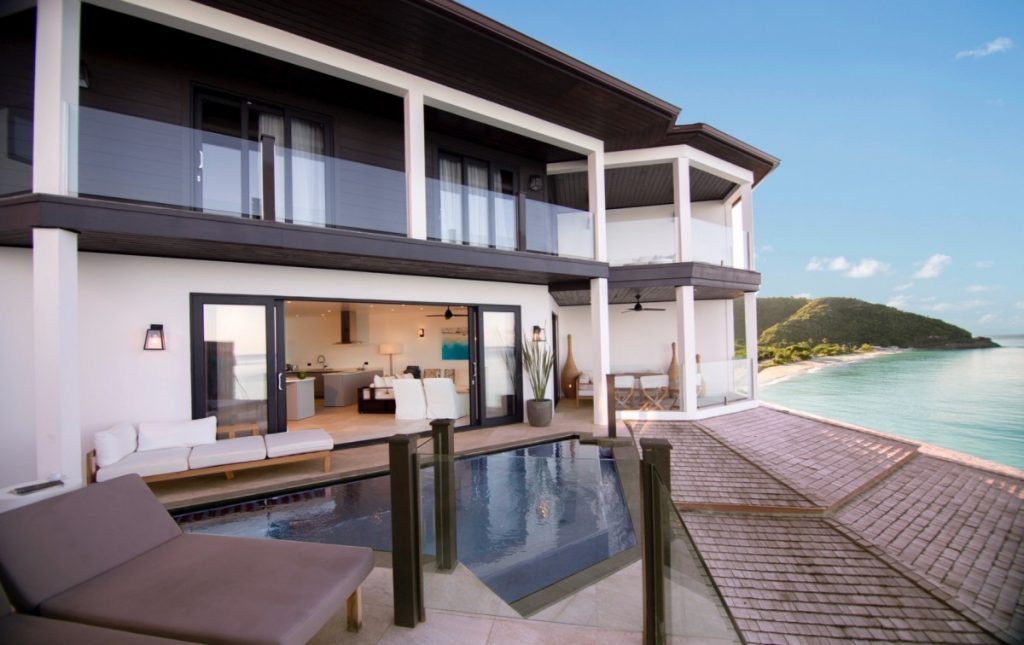 Remember, too, that luxury villas can also appear right on the grounds of some of the best resorts on  Antigua, meaning that you enjoy all of the privacy of luxury vacation rentals along with resort privileges.
Plan an Unforgettable Family Getaway
So, if you have ever thought about villas and other similar vacation rentals when considering different family vacation ideas, remember that Antigua is home to far more than lovely little honeymoon villas and gorgeous resorts. It is dotted with large, spacious, and well-appointed family retreats that let you enjoy all that there is to do with families and groups while savoring the home-like amenities and delights of a private retreat.
Comments
comments