St. Martin is a very popular vacation spot and for good reason. It's home to several opulent villas where you can relax and enjoy the tropical climate. Here are four of the chicest villas of St. Martin.
Villa Truffle XSM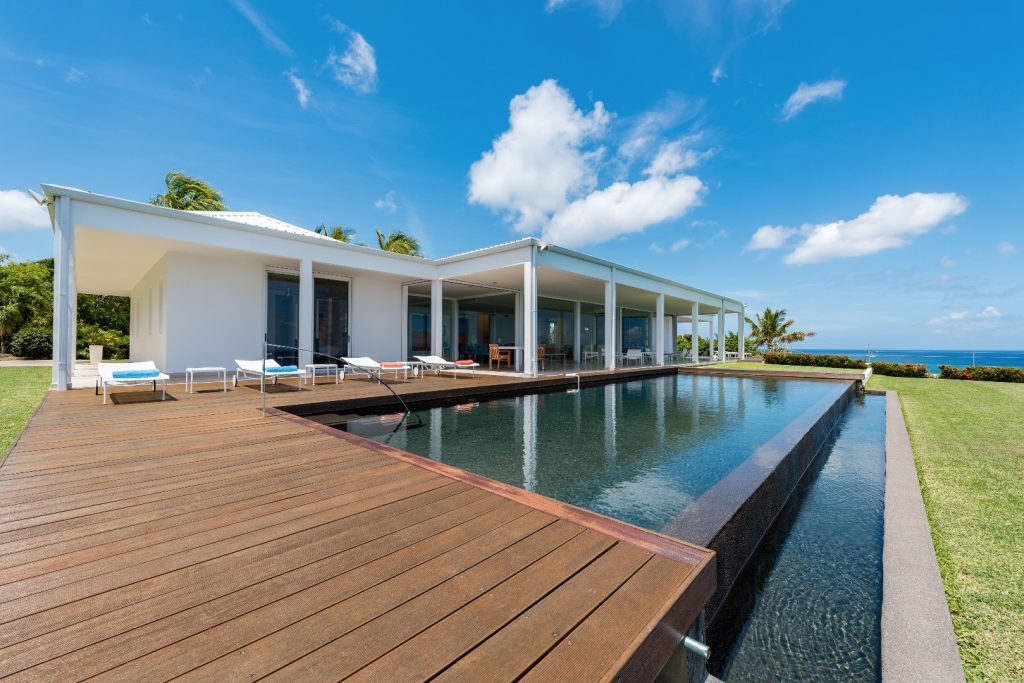 This villa is a tiny gem, with just one bedroom. However, it offers essentially the same amenities as larger villas. Villa Truffle XSM is nestled on a Terres Basses hill and features magnificent views of the sea. The pool terrace is the perfect place to soak up the sun, and you can also duck in under the grass-roof pagoda if you need a bit of shade.
Inside, the great room is open and airy, and there's also a large living room, full-size gourmet kitchen, dining room, and even an office if you feel inclined to bring along some work. The bedroom is stylish and features a king bed, ensuite bath, and a sitting area, as well. It opens onto the pool terrace, so you're never without a view of the sea.
Villa Truffle XM is the perfect place for a romantic retreat. It's a world in and of itself, and yet it's mere minutes from shopping and dining destinations.
Villa Amandara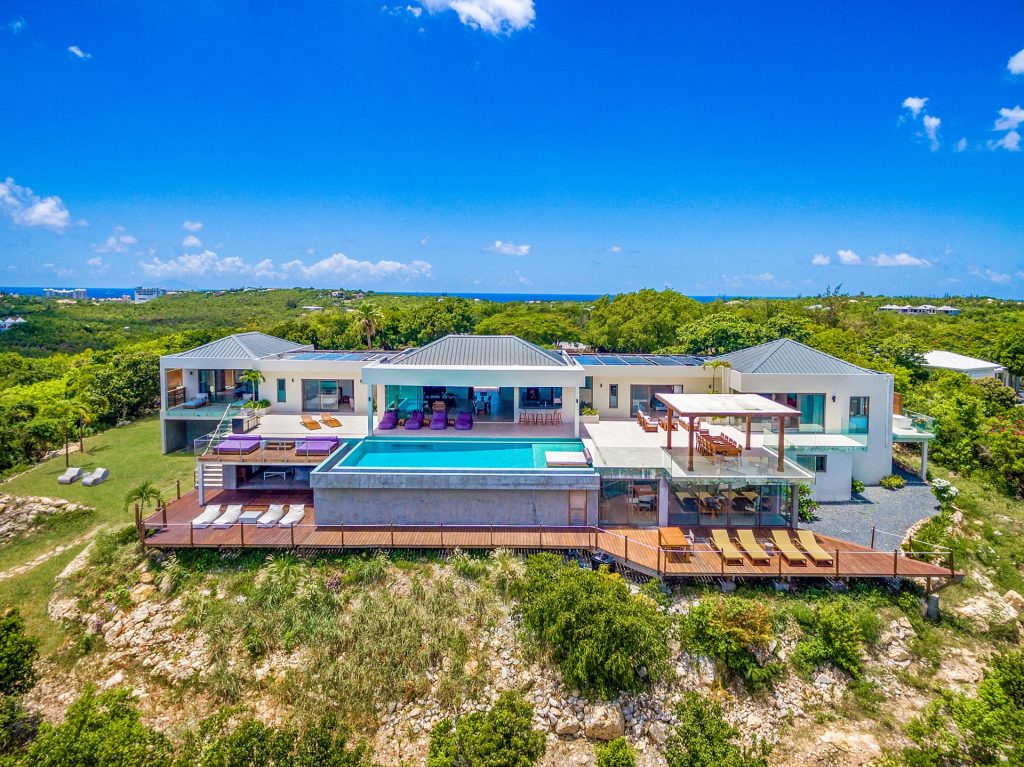 The Villa Amandara is an impressive five-bedroom villa, minutes away from the beach with a commanding view of the sea. It features a great room with opulent sofas, a formal dining area, and a huge gourmet kitchen. One unique feature of this villa is the gigantic "man cave" with a 7-foot plasma television, gaming tables and more. The villa also features a volleyball court, bocce court and expansive gardens and lawns.
The infinity pool is practically a destination on its own, with a large terrace that includes both open and covered areas. You'll enjoy relaxing on the sun beds or cooling off in the pristine water.
Each bedroom has its own ensuite bath. One even has its own kitchen.
If you want to rejuvenate in a wonderfully private location, but also be close to a variety of activities, Villa Amandara definitely fits the bill.
Villa the Reef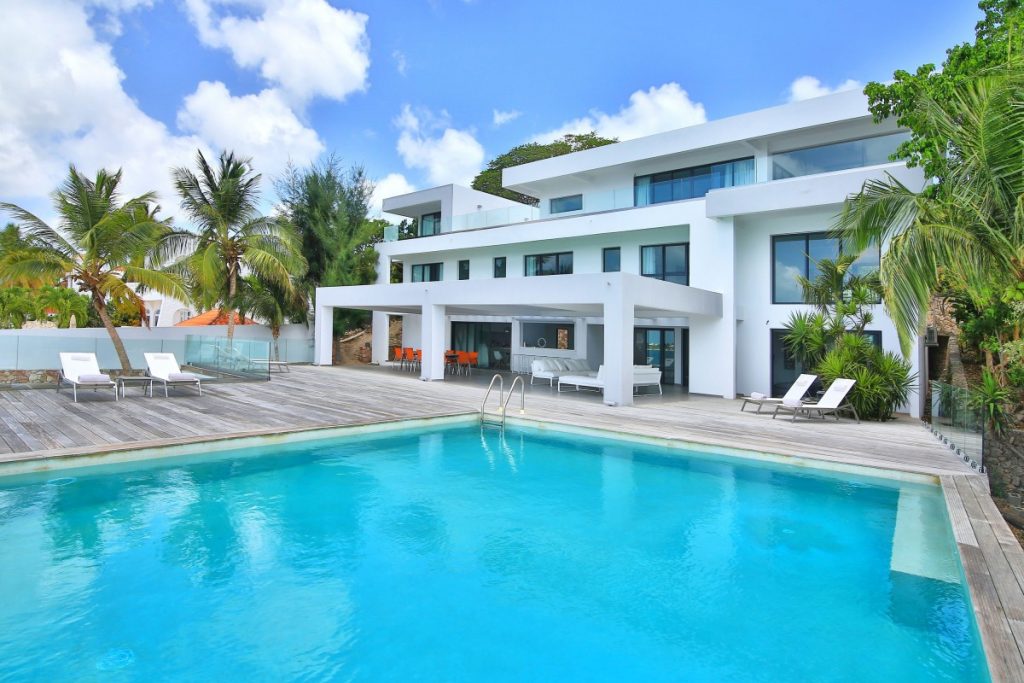 This villa is located alongside Point Pirouette's Simpson Lagoon. It's a three-story villa that features five bedrooms, and all the amenities you could desire.
As is the case with most tropical villas, there's an emphasis on outdoor living, with a luxurious pool, an outdoor Jacuzzi, and the kitchen and bar area opening onto the terrace. There's even a private boat dock.
Nothing is lacking inside, though, and you'll find expansive spaces, most of which are open to the sea breeze. The living room is very welcoming, and you'll also find a formal dining room and gourmet kitchen. There's also a gaming room, fitness room and home theater.
All the bedrooms have ensuite baths and satellite TV. The master suite also has a private terrace.
Villa the Reef is perfect for families or groups that want a private setting that's also close to local attractions.
Villa C'est La Vie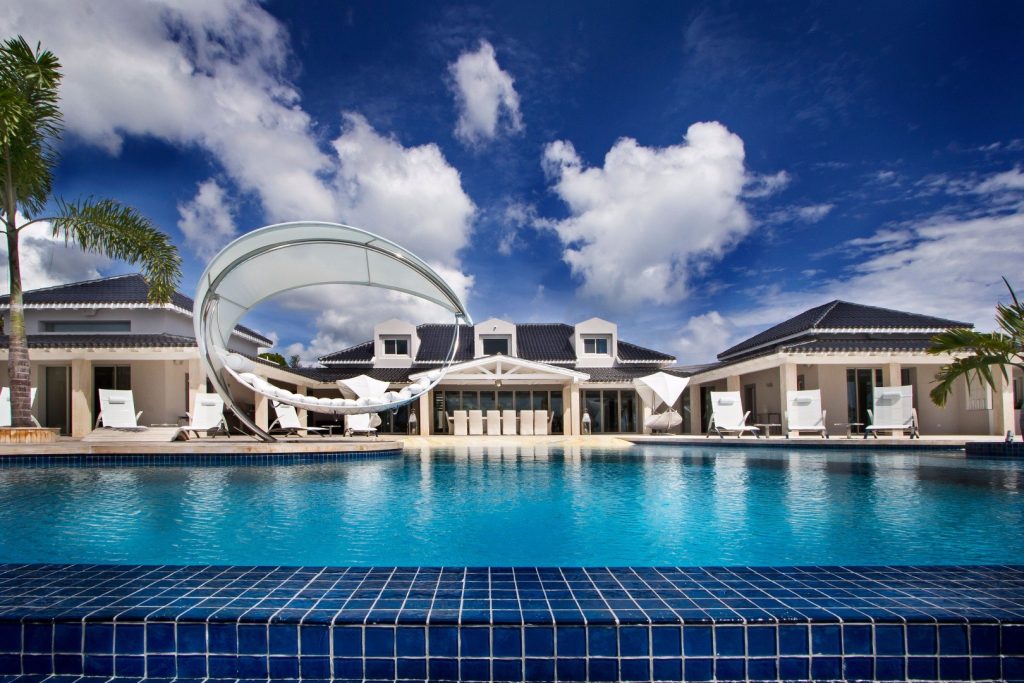 Villa C'est La Vie is a new villa located in Terres Basses, which is a gated community. It's on Plum Bay Beach and is one of the best places to enjoy a Caribbean vacation.
This opulent villa has six bedrooms, so it's ideal for large families or groups. It features a dramatic design of curves, angles, and organic elements. You'll enjoy a spectacular view of turquoise waters from the poolside terrace, or inside by means of a full wall of windows in the living spaces.
Villa C'est La Vie offers you the services of a personal chef, so all you have to do is focus on relaxing at poolside, lounging in the entertainment room, or simply enjoying the elegance of your private bedroom, napping in your king size bed or enjoying a view of the sea.
Villa C'est La Vie is the tropical getaway you've been yearning for.
Comments
comments